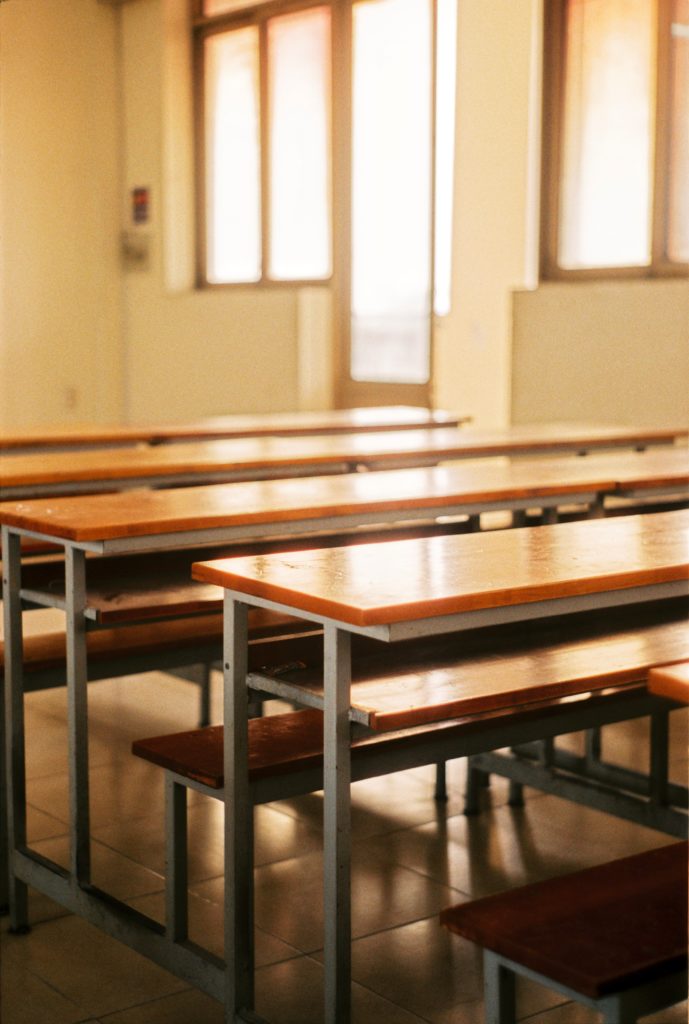 Maybe you are excited to begin classes, but worry about whether or not the professors will be good. During my first semester, I was a little nervous. It was a blessing to get a few great professors my first year, and I'm so appreciative.
While other professors may not be bad, when you are transitioning from high school to university, you hope for professors who are friendly and helpful. It is true that some professors are like that, but others are more strict and direct from the beginning. Those professors believe that students need to learn how tough university is right from the beginning. I think it's smart that they are strict at the beginning, however, it's always wise to ease students into anything that they aren't accustomed to.
So, let's take a look at McMaster University's top 5 professors listed on the website Rate My Professors.
Philp Koshy
Are you a student in the Engineering faculty? Would you be interested in taking courses like Statics and Mechanics of Materials or Metal Removal?
The professor for both of those courses is Dr. Philp Koshy. According to Rate My Professors, Dr. Koshy has a 5.0 rating (the highest rating you can get) based on 59 ratings from students who have taken his courses. Students rate his courses at 2.4 difficulty (1 being the lowest, and 5 the highest), with 89% saying that they would take them again.
Growing up in India, Dr. Koshy was extremely dedicated to his education. As an Indian citizen, he holds a Bachelor of Engineering degree from Anna University, a Master of Engineering degree from the Indian Institute of Technology, and a Doctor of Philosophy degree from the Indian Institute of Technology.
As you can see, he's quite intelligent.
However, if you're still unsure about this professor, here is a comment a student who rated him left; "great prof, attending his class is really helpful and he's good at explaining everything. His midterms and tests are tough but very reasonable." (Rate My Professors: Philip Koshy).
Stash Nastos
The Health Sciences faculty probably offers some of the most challenging courses. What you don't want is a professor who fails to explain the material in a way you can understand it.
If you'd like a professor who explains the material well, is easy to talk to, and has a sense of humor, so that you won't feel stressed while learning, then Professor Stash Nastos is the right professor for you. His overall rating is 5.0 based on 30 student reviews. 100% of the students said they would definitely take the course again and recommend it to others. In spite of this, his courses were given a 4.0 rating for difficulty. Currently, he is a professor of two health sciences courses which are Inquiry II: Introduction and Biochemistry, and Superbugs: Bacterial Antibiotic Resistance.
In case you wish to take his class, but want another opinion, here is one student's comment about him; "Stash is literally the best professor I've ever had. Although the course work is somewhat demanding, it will challenge you in ways that you most likely haven't been challenged before. Stash helps the transfers tremendously and you're blessed to have him if you are one! He's funny and very chill to talk with about anything. Stash > everyone else." (Rate My Professors: Stash Nastos).
If that doesn't convince you that he's an excellent professor, then I don't know what will!
Hatem Zurob
Do you still need more courses to choose from as an engineering student? Perhaps you are a first-year student and you need to take a class called Structure and Properties of Materials. It may also be that you're an upper-year student trying to find an interesting course to take.
My recommendation is that you take classes taught by Dr. Hatem Zurob! On Rate My Professors, 25 students gave him an overall rating of 5.0. All of the students said they would take the course again if they could, while also giving his courses a rating of 2.1 difficulty.
Dr. Zurob holds both a Bachelor of Engineering degree and a Doctor of Philosophy degree from McMaster University. Also, he holds a Professional Engineer's license in Canada. So, that pretty much says it all for how much he values engineering faculty. It was his passion to become an engineer and he is willing to help future generations of students become successful engineers too!
Interested in reading what other students have said about his class? Well, here is a comment that one of his previous students left; "Had professor Surob for 1MO3 and he's one of the best professors in first year engineering. He makes learning Materials really fun and really easy to understand. EPIC Labs & in class demonstrations make Materials really interesting and can score you some bonuses too. You can tell he has a passion for teaching students and materials engineering :)" (Rate My Professors: Hatem Zurob).
Aadil Merali Juma
Business students, don't worry- there is a professor who will help you succeed! Those of you who are going into their first year of business are aware that there is a mandatory Introduction to Financial Accounting course to take. Perhaps you are not interested in accounting or perhaps you find it difficult. Well, there is one professor you should choose to succeed in this course and that is Professor Aadil Merali Juma!
According to 232 other students, 99% of them said they want to take his course again without hesitation; meanwhile, they gave it a 3.3 difficulty rating. In addition, Professor Aadil was rated 4.9 out of 5 for overall performance. He is known for being respectful, inspirational, caring, and the best at giving amazing lectures.
Professor Aadil has a great deal of passion for the accounting community. In addition to his Bachelor of Engineering degree, he holds a Masters of Business Administration degree from McMaster University. Also, he holds the Certified Professional Accountant (CPA) and the Certified Management Accountant (CMA) designations.
Here's a comment one of his students made that gave him an overall rate of 5.0; "Caring and kind. He was available to guide me on many important decisions after the course. He's also the reason I got my full time job due to his references." (Rate My Professors: Aadil Merali Juma).
Wow, not only did he perform the role of professor, but he also helped the student land a full-time position!
Marvin Gunderman
Is biology something that interests you? If so, you might want to consider taking field biology and field biology II with Professor Marvin Gunderman.
There is a 5.0 rating from 22 students who have taken this professor's courses. Students gave the course a difficulty rating of 1.9 and said they would definitely take it again.
Known as the "Bug Man" thanks to his love of insects, Professor Marvin enjoys educating people about them. In 2016, he was awarded the President's Lifetime Achievement Award for his outstanding work as a university professor. In addition to being an Instructor, he is also an Insect Taxonomist and a Technical Coordinator for the Department of Biology at the university.
One of the students who has taken his course said, "Marven Gunderman is literally an angel sent from above. The best professor I have ever had. Not only did he inspire his students in all areas of life but he had an ability to make us feel at home. He taught me so much in such a short time. He is incredibly kind and generous and I recommend him to anyone and everyone…" (Rate My Professors: Marvin Gunderman).
There aren't many professors out there who know both how to teach a class without it becoming boring, and who are also kind. Take a look at one of his courses. You never know, you might find that he can make biology interesting even if you don't like biology.
Conclusion:
When you begin looking for classes to enroll in, I recommend visiting Rate My Professors. This website is a valuable resource to me, as well as many other students, who use it to find any information they can about professors and the courses we are interested in taking. 
Like this article? Keep reading How To Tell You're Not From McMaster University to learn more and gain access to new scholarships and guides by becoming a member today at Sign Up Here.