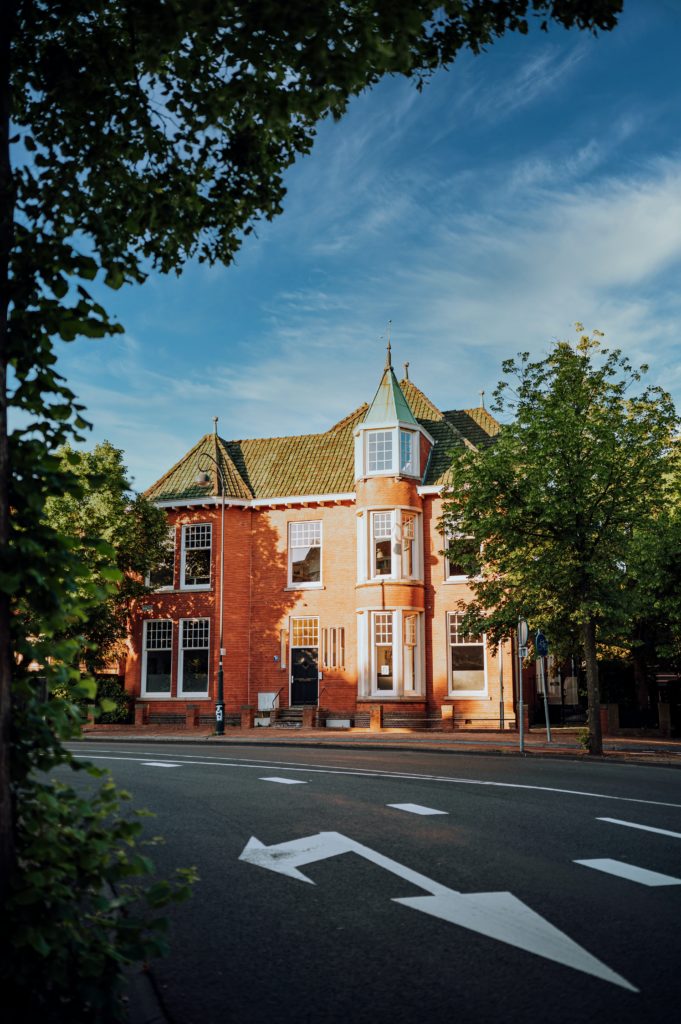 The University of Prince Edward Island provides accommodation for up to 440 students in three different residence buildings on campus. Each Residence hall is unique, but all offer the opportunity for students to experience the best that residence life has to offer. The two most popular residence buildings recommended by students consist of Bernadine Hall, and Blanchard Hall both consisting of two very different atmospheres. On the other hand, the third residence option — Bill and Denise Andrew Hall, combines the two, producing independent apartment-style living, composed of an open-arms feeling.
Bernardine Hall is a four-story building, adjacent to the Dining Hall. Bernardine houses 147 students who live in sets of two rooms, allowing every three or four students to share complete bathroom facilities. Each floor in Bernardine contains a TV lounge, study lounge, kitchenette, and laundry facilities. Three floors are designated as a co-ed living environment, while one floor is designated for female only living. Bernadine is recommended largely to first year students looking to experience the traditional, community-feel residence life!
Blanchard Hall is an apartment-style residence, located a short distance from the Wanda Wyatt Dining Hall at the south end of the campus. This three-storey brick building contains 63 two-bedroom furnished apartments. In each apartment, students have their own bedroom, and share a living room, kitchen and bathroom with their roommate. Common laundry facilities, a ping pong table and a TV lounge are available on the first floor. One section is designated as the "quiet" section, with extended quiet hours. Blanchard Hall is recommended largely to students with a more mature living style. Such is available to students in second year and above.
Bill and Denise Andrew Hall is a co-ed five storey building, typically housing second-year students or above. The lifestyle in Andrew Hall lies in between the outgoing, open-door feeling from Bernardine, and the independent apartment-style living offered in Blanchard Hall. This gives the students seeking more space and privacy, an independent living option without giving up the convenience of a meal plan. Andrew Hall allows students to choose between a five, or seven-day unlimited meal plan, while providing a convenient indoor connection to the dining hall.