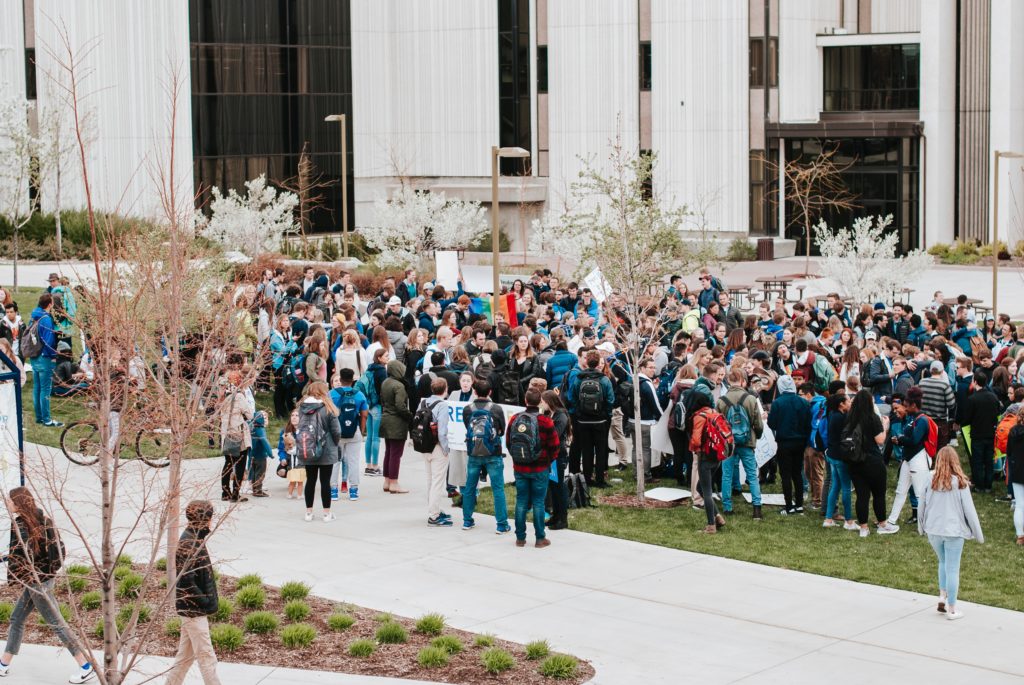 The question of where to live when attending postsecondary is something that every student has in mind. Even if you live off-campus or in residence, you should be aware of your options so you don't end up living somewhere too expensive or dangerous. Students are also sometimes unaware of the places they should check when planning to live off-campus.
Well, you don't need to worry anymore, as this article should relieve the pressure and help you with your house hunting!
Residence
If you are a first-year student, you have probably heard many times that staying in residence is an experience every student should have. Having lived on residence at the university I'm attending, I must say, it's an experience you don't want to miss. It's totally understandable that living on-campus is quite expensive, so I don't blame you for choosing to live off-campus.
However, if you wish to live on campus with the other first-years, here is what you need to know. You can find information about Redeemer's different residence buildings on the university's website in a section titled Housing Options. Several different housing options are available. Depending on how many rooms each apartment has, some of these apartments house between two and six students.
At Luther Court Apartments, for instance, you can find one- or two-bedroom suites, which can accommodate between two and four students each. The other residence apartment building, Augustine Hall, has three stories, with each floor containing three-bedroom suites that accommodate six students each. Also new to Redeemer is the Living Learning Centre, another three-story building that offers apartments ranging from one to four bedrooms.
You might not like the idea of living in an apartment. You might prefer to live in a house with other students. Well, at this university, they offer a more unique style of residence which is a Townhouse complex. In this residence, there are four shared bedrooms that can accommodate up to eight students at a time. Additionally, you'll find a full kitchen, dining area, living space, two bathrooms, and a basement. In addition to a fully furnished townhouse, each group living in one of the houses will be guided by a Residence Advisor who helps promote social gatherings, communal meals, and weekly devotionals.
You may have already noticed from reading about the buildings that every suite, apartment, and house is shared with other students. At this university, social gatherings with other students are encouraged as a way of creating a sense of community. In order to pair you with students with similar interests and hobbies, the university will ask you to complete a questionnaire. As a result, finding things in common with your future roommate will be very easy. Students interested in living on campus are offered guaranteed housing for their first and second years. If you're an upper-year student that also wishes to live on campus, you may apply for positions like residential advisor, housing advisor, or residence life facilitator.
If you are interested in living on campus and would like additional information about housing options, housing placements, roommates, and meal plans, visit the Residence Life section on Redeemer's website.
Off-Campus
You can find a list of available rental properties on Redeemer's website if you are looking for a place to live off-campus.
Within the For Tenants section, you'll find a couple of filter options to search for a place to rent. Prices, bedroom numbers, kitchen facilities, etc., are among some of the filters you can choose from. Having access to these filters will make it easier to narrow down a long list of properties to find the right home for you instead of having to comb through a lot of options. Also, Redeemer has arranged the properties by distance, so that you can locate a nearby rental. There are also details regarding the price, the type (apartment or bedroom), and the availability.
Do you want to find out what else they offer? Well, clicking on an available property will show the address with a link to Google Maps, the contact information for the landlord, and the description of the property as well as the features and preferences of the landlord. Perhaps you wanted to know if you could bring your pet. By looking at your landlord's preferences, you will know whether you can bring a pet without having to contact the landlord.
On this university's website, all the information you need about the properties is available for you just with the click of a button.
Keep in mind that not only does this university have a special website that you can check for available rental listings, but there are a number of other websites you can check for listings. Among the websites are rentseekers and rentboard. It is not just websites that can help you locate places; you can also turn to social media platforms such as Facebook groups and Instagram pages that are dedicated to finding rental properties near Redeemer University.
What should you do now?
Your next step should be to view the websites mentioned in the article as well as visiting some of the social media platforms mentioned. I personally know of people who have found rental properties near their schools through Facebook groups that they've joined. No need to worry, you will find a rental property that you will enjoy living in for a few years while you are in school.
Good luck everyone!