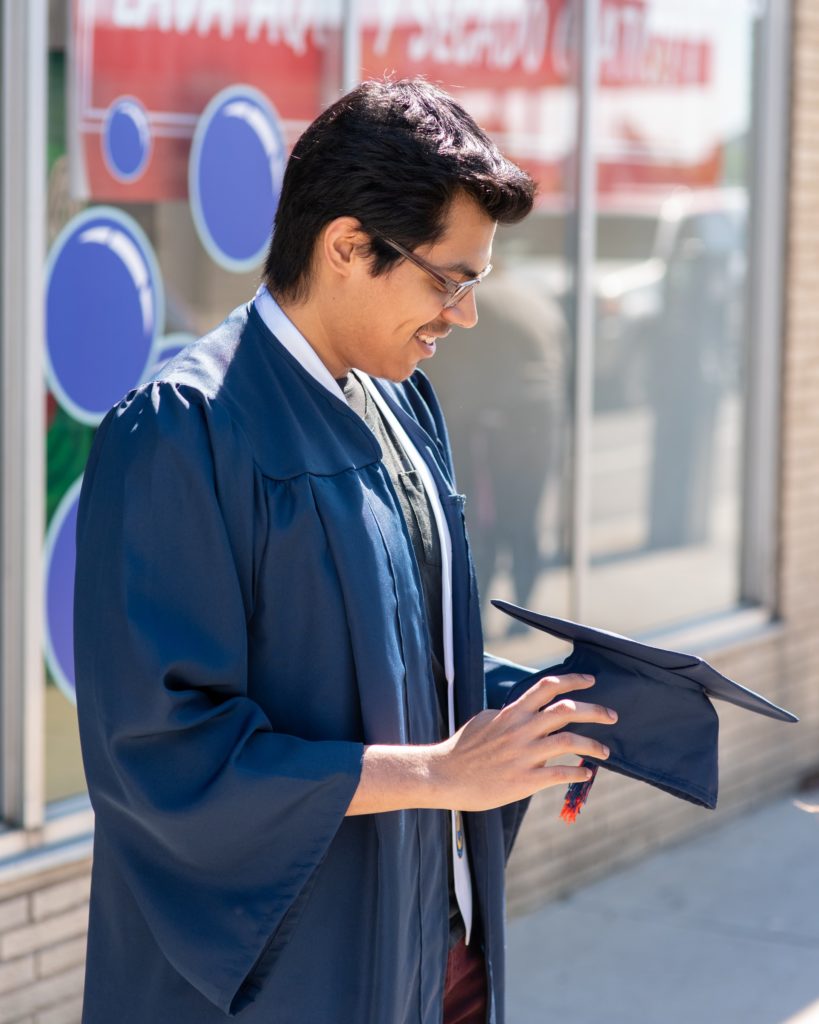 Mount Allison is proud to unite a network of students from all around the world. With over twenty-five thousand alumni, these individuals will always have a place to call home. Not only has Mount Allison excelled in creating these everlasting connections, MtA has also produced some fairly extraordinary graduates throughout the years. The extremely exceptional institution holds success within the past, present, and surely the near and far future. Below are a few of MtA's most notable alumni.
Alex Colville
Alex Colville was a war artist specifically known for his insightful work throughout the Second World War. Colville experienced success from the get-go while enrolled under a Fine Arts degree at Mount Allison University (1938-1942). With various pieces featured in the Art Association of Montreal exhibition (now Montreal Museum of Fine Arts) and the Royal Canadian Academy of Arts (RCA) in 1941.
Following his studies at Mount Allison, Colville served in the army for six years (1942-1946), incorporating his work as a war artist. Upon completion of his military work term, Colville was offered a position at Mount Allison, teaching courses in History and Appreciation of Art, Design, Mural Decoration, Graphic Design, Still Life Painting and Figure Drawing. After working as a professor for seventeen years, Colville left the institution in 1963 to devote himself entirely to painting.
Throughout his career, Colville's fame grew as he accumulated numerous honours. Below is a complete list of honorary degrees in which he received from various educational institutions;
1967- Honorary degree from Trent University
1968- Honorary degree from Mount Allison University
1969- Honorary degree from Dalhousie University
1973- Honorary degree from Simon Fraser University
1973- Honorary degree from Windsor University
1975- Honorary degree from Acadia University
1990- Honorary degree from University of Calgary
1995- Honorary degree from University of Manitoba
1997- Honorary degree from Bishop's University
1997- Honorary degree from Nova Scotia College of Art and Design
In addition to his institutional recognition, Colville's name continued to grow to an international level, leading to some of his most substantial achievements. On account of the Canada Council, Colville was awarded the Molson Prize in 1975 — a prize awarded to individuals to encourage the continuation of the arts in Canada. The Companion of the Order of Canada award — Canada's highest civilian honour, was also awarded to Colville in 1982. In 1985 Colville exhibited in Beijing, Hong Kong, Tokyo, London, and England, further broadening his international exposure. Major retrospectives of his work were held at the Art Gallery of Ontario in 1983 and the Montreal Museum of Fine Arts in 1994. Close to the end of his career, Corvillle received a Governor General's Award in recognition of his unmatched achievements in visual arts.
Wallace McCain
Wallace McCain is a Canadian Businessman known for his co-founding in the McCain Foods Industry — one of the largest frozen food companies in the world. McCain received a Bachelor of Arts degree from Mount Allison University in 1951. Not long after in 1956, McCain Foods Limited was introduced to the world on account of the McCain brothers — Wallace and Harrison.
Come 1993, McCain was introduced into Canadian Business Hall of Fame, and four years later into the New Brunswick Business Hall of Fame. In 1995 McCain was said to be "one of Atlantic Canada's most notable entrepreneurs," and made an Officer of the Order of Canada, although was later promoted to Companion in 2008. Throughout this time McCain was also granted the Order of New Brunswick in 2003. In addition to the above achievements, he has received honorary degrees from Mount Allison University, the University of King's College, the University of New Brunswick, the University of Toronto and St. Francis Xavier University.
Bonnie Henry
Dr. Bonnie Henry specializes in Public Health and Preventive Medicine. She is currently Deputy Provincial Health Officer for the Province of British Columbia, and Associate Professor at UBC's School of Population of Public Health. In 1986, Henry graduated from Mount Allison University with a Bachelor of Science degree. Four years later Henry earned her Doctor of Medicine degree from Dalhousie University, and In 1999, she earned her final degree — Master of Public Health in epidemiology from San Diego State University.
Immediately following her work with the World Health Organization in 2001 in an attempt to control the Uganda Ebola outbreak, Dr. Henry joined Toronto Public Health as Associate Medical Officer of Health. In 2003 she led the response to the SARS outbreak, as well as held a spot on the executive team of the Ontario SARS Scientific Advisory Committee. Henry also held positions as the Medical Director of; Communicable Disease Prevention and Control (British Columbia), Provincial Emerging and Vector-borne Diseases program (British Columbia), as well as the surveillance and control of healthcare associated infections provincial program (British Columbia).
Henry is the past Chair of Immunize Canada, as well as the Canadian Public Health Measures Task Group. She held a spot as a member of the Canadian National Advisory Committee on Immunization, the National Infection Control Guidelines Steering Committee, and the Canadian Pandemic Coordinating Committee responding to pandemic H1N1 influenza. Henry's position as Provincial Health Officer served British Columbia as extremely beneficial throughout the COVID-19 pandemic. Henry did not only successfully guide the province's response to COVID-19, she also led the team which received and interpreted the most up-to-date CoronaVirus statistical information. In June, she was featured in a New York Times article titled "The Top Doctor Who Aced the Coronavirus Test," praising the very way Henry has handled the global pandemic.