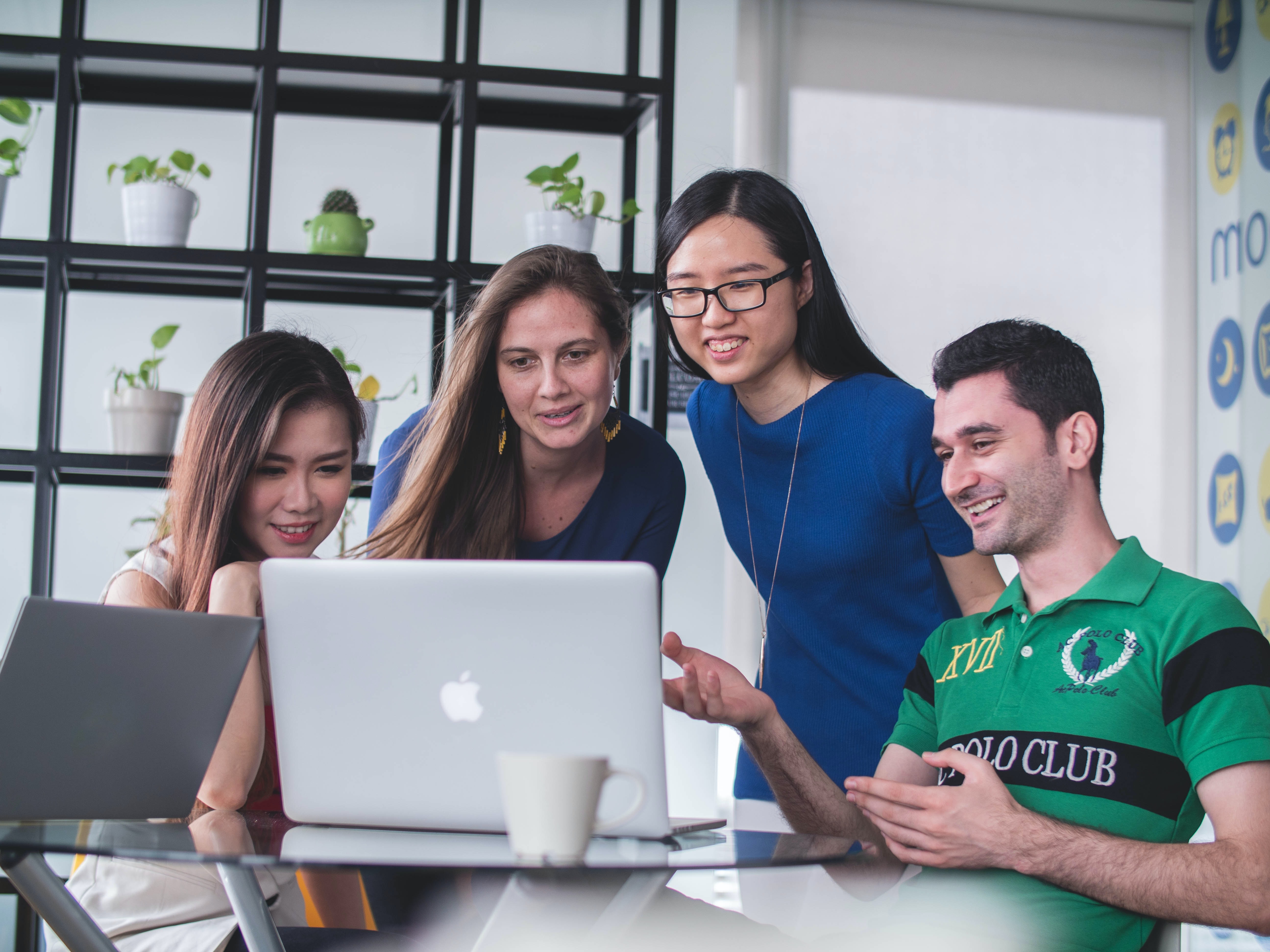 Did you know that International Students represent 11.5% of Western University's population? With the international student population standing at around 4,000 students from 121 countries, Western has many activities and programs catered towards International Students to help them feel at home. Keep reading to find out more!
Orientation Activities
For students beginning studies for the Summer 2021 term, Orientation resources and information are now available to you virtually. Whether you are starting your studies in Canada or coming from abroad, you can actively engage in all orientation programming provided by the International and Exchange Student Centre along with other campus partners.
Orientation programming includes the following- virtual information sessions, online modules, and opportunities to connect with fellow students remotely.
Visit here for more information.
Peer Guide Program
The International Peer Guide program matches new international students with friendly upper-year Western students called Peer Guides. Peer Guides are peer mentors who will connect new students to the Western community, answer questions and provide support throughout the program.
International students have the opportunity to apply for Peer Guide matching during three terms: Fall (September – December), Winter (January – April), and Summer (May – August).
Visit here for more information.
English Conversation Program
The English Conversation Program is available in Fall, Winter, and Summer terms and the main objective of the program is to enhance english speaking skills and overall confidence in using the English language. All Western students and members of Western's community can access this program for FREE.
English Conversation sessions last 2 hours, once per week, for 8 weeks each term. Participants are matched in groups of 4 – 10 people with 1 Facilitator.
Trained student volunteers, known as Facilitators, lead English Conversation sessions in a relaxed and friendly atmosphere. Facilitators may prepare conversation topics, activities, or games based on the interests of each participant.
Visit here for more information.
Social Events and Trips
Due to COVID-19, social events and trips were closed for the 2020-2021 academic year. However, prior to COVID-19, social events included activities like potlucks, barbecues, picnics, sporting events, thanksgiving dinner and more.
Keep an eye out here to see when social events and trips will resume.
Global Cafe
Are you interested in both meeting new people and staying connected with friends? Do you want to take a break from your school work? The global cafe is a great informal way for both international students and domestic students to connect, share and learn from each other in a relaxed and friendly setting. It happens every Thursday between 3pm and 5pm and is a great way to meet different people from all over the world! 
Visit here for more information. Join the Global Cafe Facebook Group online to learn more about weekly topics and activities.
Canada Eh? Transition to Canada Series
Canada, Eh? The series of information sessions is designed to assist international students in adapting to life in Canada. Whether you have just arrived or you have been here for a few years, these sessions will teach you about Canadian culture and provide a chance to connect with other students. The topics covered include: Healthy Eating While in Canada, Shopping and Preparing for Canadian Winters, Getting Connected, and Nurturing Friendships and Relationships.
Visit here for more information.
International Week
Western University celebrates International Week annually in November as a campus-wide event that embraces all things international. In 2020, the university held it from November 16 to November 20. The goal of International Week is to do the following:
Celebrate Western's international community, diversity, and international collaborations
Learn about international opportunities for students, staff, faculty, and alumni both at home and abroad
Engage the London and campus communities in global learning and intercultural sharing; with specific effort to integrate domestic and international students
Promote and highlight diversity and inclusivity across campus and take a more integrated approach to showcasing internationalization
There are so many different activities, so participate in as many as you can! There' something offered for everyone.
Visit here for more information.
International Student Handbook
Finally, the International Student Handbook contains all the comprehensive information you need as an International Student, so you can refer to it when you have any questions. 
Visit here for the International Student Handbook.
If you liked this, you might also like Top Tutoring/Academic Support Services At Western University and Join today for more unique campus insights at Sign Up Here