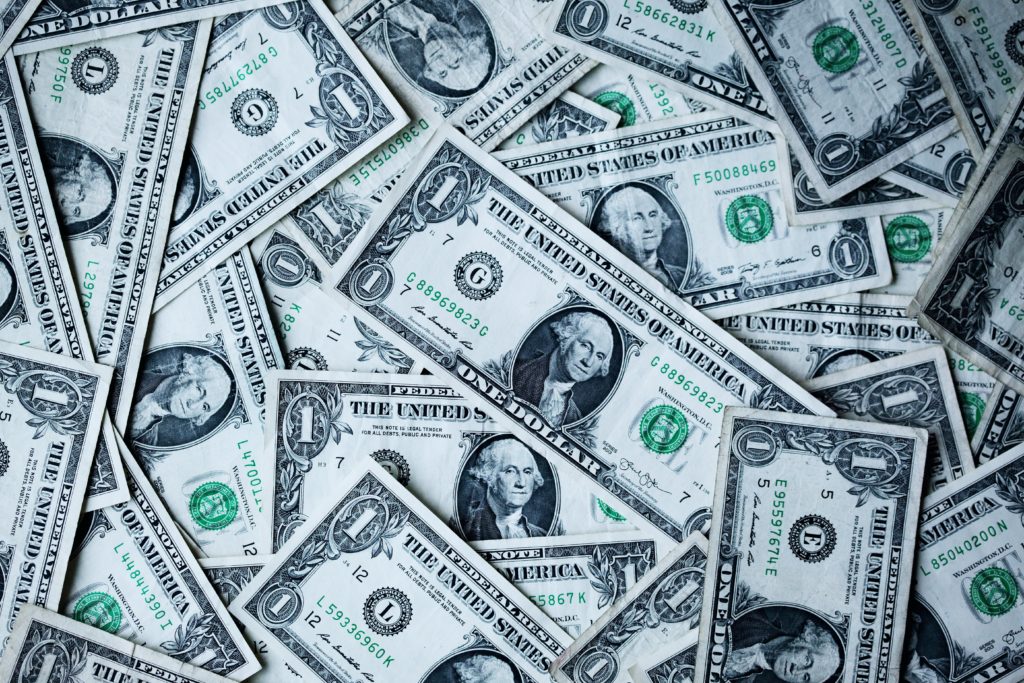 Are you worried about how you are going to pay for tuition, textbooks, or anything else connected with school?
You're not the only one.
It can be very expensive to attend postsecondary schools for many students, so that is understandable. In many immigrant households, parents worked many jobs in order to help their children get a good education. Universities and colleges are aware of this and they would like to provide you with any help and information you may need. As a Mohawk student, they want to see you receive that diploma, certificate, degree, etc.
So, let's get straight to it and discuss the top financial aid resources, scholarships, and bursaries available to you at this school!
Ontario Student Assistance Program & Out of Province Student Assistance Programs
Maybe some of you already know what the Ontario Student Assistance Program (OSAP) is, but if you don't, then perhaps this information will be helpful. OSAP is available to only students who live in the province of Ontario. Hence, why Ontario is in the name.
If you are an international student or a student from another province and territory in Canada, you will not be able to apply for this. Don't worry, there are other financial aid options available to you.
Are you wondering what OSAP is all about? This is a government-sponsored program designed to help students pay for their tuition at postsecondary schools. The funding offered by this program includes not just loans but grants as well! Those of you who are interested in the difference between grants and loans should know that grants require no repayment, while loans require you to return the entire amount that you received. In the OSAP program, the government requires students to repay their entire loan once they graduate.
On top of helping students with tuition, OSAP can also help them with living expenses (full-time students), child care (students who have children), and extra school fees. There are other requirements you need to meet in order to be approved. For more information on OSAP, you can take a look at Mohawk's website under the OSAP section, and the Government of Ontario's website under the OSAP section as well.
Other provinces also have their own assistance programs as well. They are similar, if not, the same as OSAP and if you'd like to learn more about those programs, you can find this information here on Mohawk's website.
Awards: Scholarships, and Bursaries
Mohawk College strives to provide scholarships and bursaries to its students so that they can have a better postsecondary experience. I know my time at a postsecondary school will always be cherished if I receive a scholarship. Maybe this will happen to you!
Scholarships are awarded to students who are academically qualified, have an athletic background, volunteer within their school or community, or any other incredible achievements. On the other hand, bursaries are given to students who demonstrate a need for financial assistance. These awards also vary from whether you are a full-time, part-time, or an Indigenous student.
If you are experiencing severe financial difficulty, you can apply for Emergency Help Fund awards to help pay for educational and other expenses. This is a special type of bursary that was established to help students who are facing hardship.
If you would like to learn more about what awards you can apply for, when you can apply, and if you qualify, please visit the Award, Scholarship, and Bursaries section on Mohawk's website. It is only possible to view the available scholarships and bursaries during the period in which you can apply, so make sure you are aware of that.
Mo'Money Financial Literacy Resources
Here at Mohawk College, they've created a financial literacy resource program to help you become more proficient with money. It is their team's pleasure to assist you whether you prefer to work together or independently.
Their goal is to assist you in creating and sticking to a budget, saving money for school, and planning for major purchases. Particularly with the pandemic, this program understands how much your life has changed and how it may have affected your finances.
They offer one-on-one financial counseling sessions for those seeking help with debit/credit management, savings plans, paying tuition, budgeting, etc. With the help of these counselors, you can be educated, receive recommendations, and get advice in order to possibly become more financially literate.
Additionally, this program offers educational events and workshops to provide more hands-on learning and information. A few of these workshops and events include learning about taxes, graduating with less debt, and money 101 classes. Furthermore, guest speakers are invited to address issues related to banking for international students.
I'm sure you're wondering why you should consider taking advantage of this program, and to tell the truth, you can learn a great deal for your future. From this program you can learn some tricks, tips, and advice that will contribute to your long-term financial security. You can get more information on Mohawk's website by visiting the Mo'Money Financial Literacy Resources section!
Additional Sources of Funding
Additional information can be found on Mohawk's website, including information about how to access government funding, employment resources, and external awards.
In the government financial resources section, you will find information on Canadian Apprentice Loans, Money and Finances, Student Tax Information, and Student Financial Assistance. Are you interested in finding a job? There are several employment resources under the employment resources section including the Campus Student Employment Program, Community Employment Services, Co-op Services, Student Engagements, and Employment Resources for students enrolled at this college.
Mohawk's website has a section on Additional Sources of Funding where you can learn more about additional funding sources, including those mentioned in this article.
Dealing with Financial Uncertainties (COVID-19)
Despite the fact that this section was designed to address financial uncertainties relating to COVID-19, you may find some of the information provided to be helpful in your everyday life. It also features sections on Financial Aid, Frauds and Scams, Filing Taxes, and Money Management Tools. It would be beneficial to read the sections of each category provided to learn more about them.
It is encouraged that all students from different countries, backgrounds, and cultures utilize the site and these resources. You may be able to benefit from what's available to you, both now and in the future.