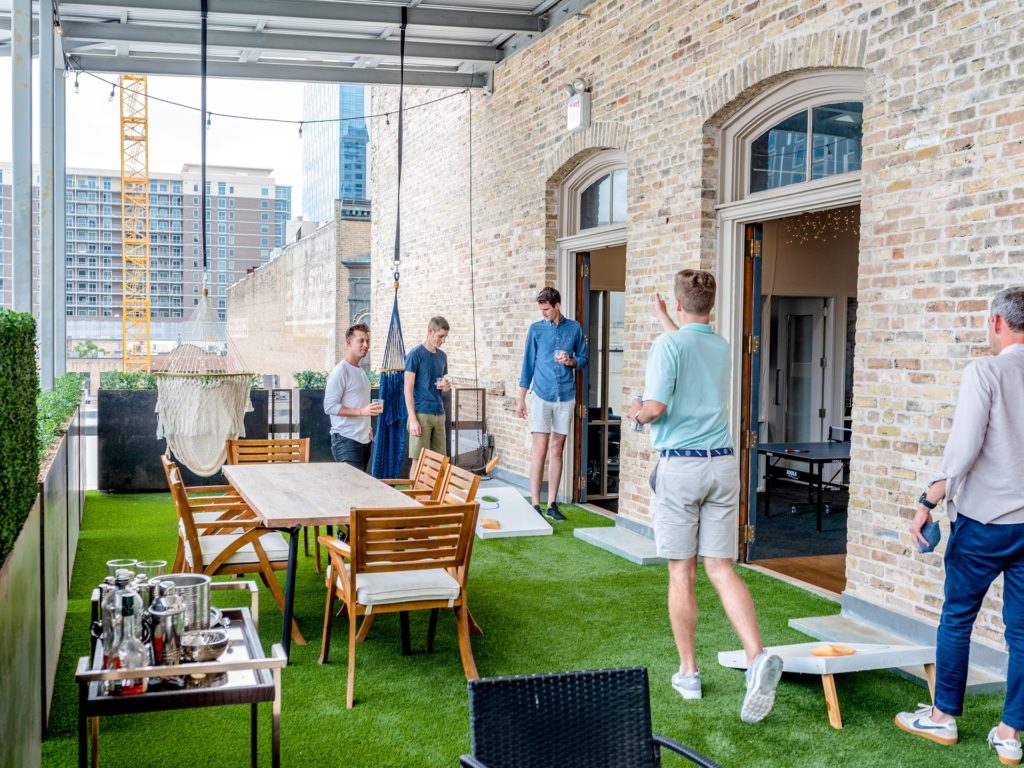 The University of Prince Edward Island virtually has something for everyone! With over fifty clubs / societies to choose from, UPEI excels in promoting diversity. The University's student union has organized support groups for all faculties, and various specific programs across campus, many connectional, inclusive, and all around fun clubs for everyone!
Engineering Society
The UPEI Engineering Society represents all students enrolled in the Faculty of Sustainable Design Engineering program, and aims to promote a sense of community and inclusivity between all engineering students, improve student experience through social events, and enrich educational opportunities.
Nursing Society
The Nursing Society works in collaboration with CNSA and ARNPEI, and consists of undergraduate/accelerated nursing students at the University of Prince Edward Island. The purpose of this society is to keep students informed, plan events, fundraisers, meetings, and to ultimately provide support to fellow nursing students and the broader community.
Pre-Med Society
The Pre-Med society is open to all UPEI students that intend to apply to medical school and pursue a career in medicine. There is an active facebook page-"UPEI Pre-Med Society," where information on meetings, volunteer opportunities, fundraising events and fun activities is posted. This society is a great opportunity for students with similar interests to learn from one another and from individuals in the health-care community.
Pre-Vet Society
The Pre-Vet society is a club designed to help aspiring veterinary students take the necessary steps required to apply to UPEI's Atlantic Veterinary College, and/or other Veterinary Colleges. Informational bi-weekly meetings indulge in academic requirements, GRE requirements, animal experience, etc. On occasions society members will be provided with the opportunity to socialize and meet with current AVC students.
PsyD Society
The PsyD society is dedicated to providing support to students enrolled within the Doctor of Clinical Psychology program. Student organizers aim to promote a sense of community and inclusivity between various psychology majors, improve student experience through social events, and enrich educational opportunities.
Physics Society
The UPEI Physics Society aims to bring together those studying within the realm of physics, in hopes to make the process of learning as easy as possible. Because of the small department size, the prime directive for this society is to reach out to those interested in the subject, and ultimately provide support for their pursuit.
Biology Society
The UPEI Biology Society is dedicated to enhancing the social and educational experience of biology students at UPEI. The Student Union takes pride in organizing various intellectual events and initiatives, along with bi-weekly meetings in the Biology Lounge.
Chemistry Society
The Chemistry Society is open to all students at UPEI intending to pursue a degree in chemistry. The Student Union aims to provide a venue for educational and social growth to all members through informational sessions, meetings, and events.
Best Buddies
UPEI's Best Buddies program pairs participating students with an adult who has a developmental/intellectual disability. The purpose of Best Buddies is to facilitate connections between diverse individuals, while creating ever-lasting friendships amongst various events throughout the year
Blood Donation Group
The UPEI Blood Donation Team serves to promote, and inform everyone on the importance of blood, plasma, stem cell, and organ donation. The team works closely with Canadian Blood Services to keep students up to date on what's new in the blood world, and to make students' first donation as simple as possible.