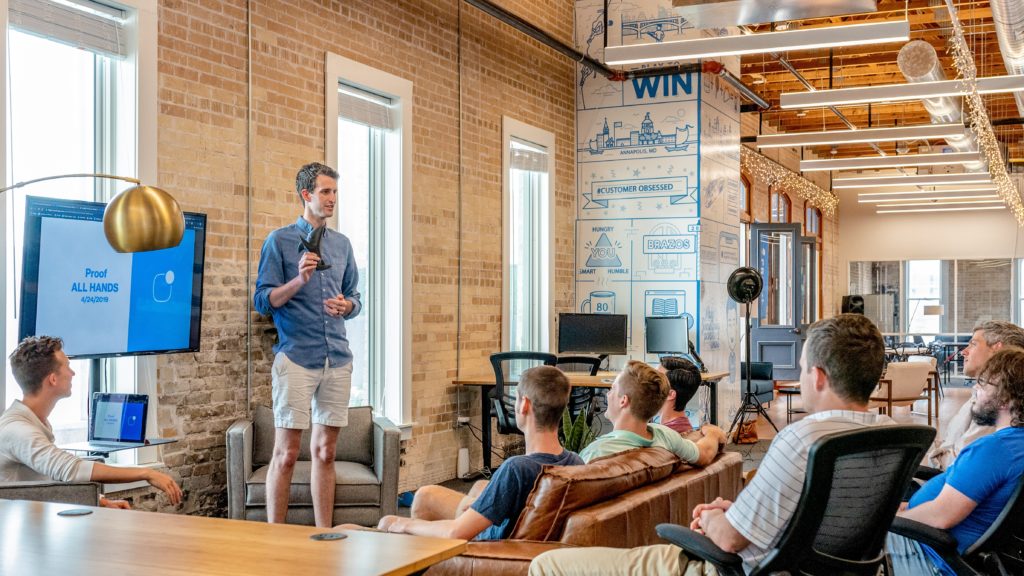 University is an amazing experience where you get to make new connections, discover yourself and your potential and become more independent and familiar with how the adult life works. One way to enhance your university experience is by getting more involved on campus. Students often get involved by joining a student group or club, participating in different councils of their student associations and even organizing their own student group to get that leadership experience and find like-minded individuals that share the same interests.
At the University of Lethbridge, there are ton of clubs that you can join. Any and all information regarding clubs such as how to join a club, what clubs there are available at the university, how I can start a club of my own and so much more is all under the umbrella of the University of Lethbridge's student association, the ULSU, also known as the University of Lethbridge's Students' Union.
The University of Lethbridge's Students' Union is for the students, by the students. The Executive Council members and general assembly members that make up the Union are all comprised of students that represent the rest of the University of Lethbridge student body. The University of Lethbridge Students' Union also consists of a number of other full-time staff members, Zoo part-time staff members and convenience store staff that help maintain and keep the Students' Union running.Some services that the ULSU offers other than clubs are services such as:
Health and Dental
UPass
Food Bank
…And so much more! Check out their website for the full listing and descriptions of the services that the ULSU offers to its students.
The most exciting and generally sought after service that the ULSU provides its students is their student clubs! Student clubs are a way for students to participate in extra-curricular activities that interest them on campus. Joining a student club is absolutely beneficial for any student! When you join a student club, you get to make new friends and connections that can help you even after you've finished your studies at the University of Lethbridge. You also get to explore your passions even further when you decide to join a club that interests you. It's a good way to take a little break from your studies too!
There are a ton of perks as well for those students that want to start their own club. You get to gain amazing leadership skills since you would be the spearhead of a brand new club. You get to test our your networking skills as well since you would have to get students to join your club. There are tons of great benefits to joining and even running your own student club.
At the University of Lethbridge, there are currently about 59 different clubs that are listed on the ULSU's website and are currently active. Here's just a glimpse of some of the unique clubs that ULSU has to offer:
Greek Life related Clubs
Interested in sororities and fraternities? Well, UofL is home to Kappa Sigma Fraternity, Kappa Beta Gamma Sorority, Delta Eta Iota Sorority. Greek life is something that's very popular in the United States but you'd be surprised to find out that some universities all across Canada do have Greek life clubs at the school. What makes Greek life attractive is the brotherhood or sisterhood that forms with the people you are in the same fraternity or sorority with. You become lifelong friends, help each other succeed and you get to have a ton of exclusive opportunities to events and activities that would help enhance your university life and even help you grow as a person!
Climbing Club
Do you love getting physical and active? Climbing might be a fun thing to try out! The cool thing about this is that the club actually provides access to some climbing ropes and pads that you can use indoors and outdoors
Geek Club
Board games, anime, video games. Do those sound like things you're interested? The Geek club may be for you! They are involved in all things considered geek so if you're into "geek culture", join the club!
Let's Get Mental
Mental health is so important, especially for university students. We know the stress of exams, classes, extra-curricular activities and more can be so overwhelming and so, join the Let's Get Mental club since this club teaches you how to manage and keep your mental health in check throughout your studies. They also host events so that you can take a break and socialize with your peers
The four clubs mentioned are just a fraction of what's available at the University of Lethbridge. If none of the 59 active clubs interest you, take a leap and start one of your own! Another cool thing about clubs at the University of Lethbridge is that if you're in a specific faculty, there may also be faculty-specific clubs for you to join so check out your faculty's website for more information!