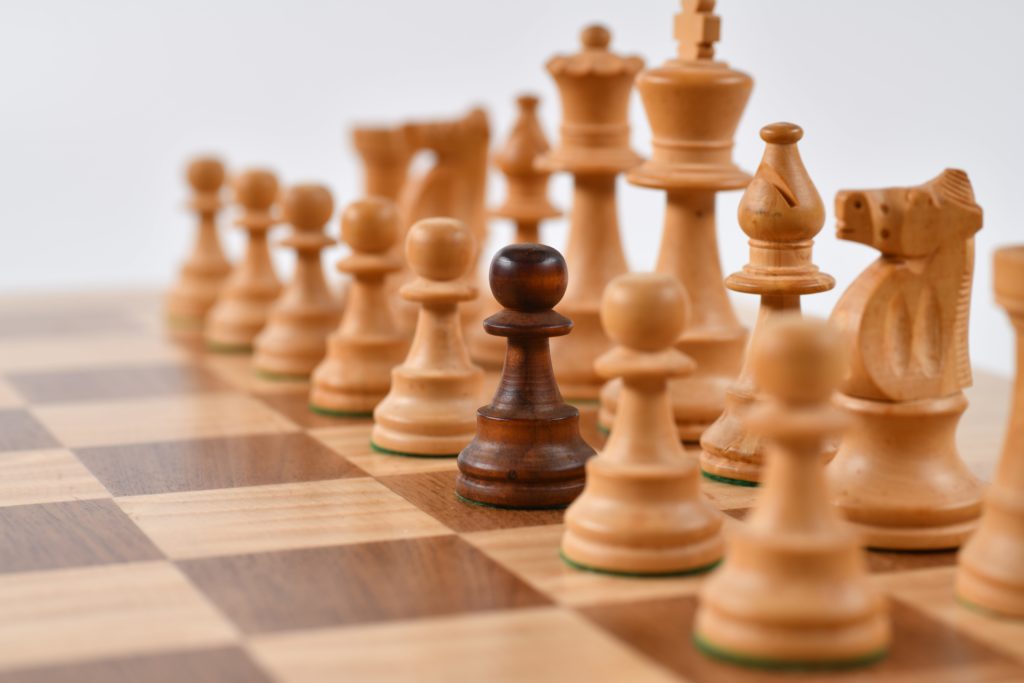 You may be a first-year or even a second-year student trying to get involved within the campus yet, you are not even sure of where to begin when it comes to choosing clubs. Whether it is the McMaster Student Union club, a faculty club, or a club that is independent of this university, there may be too many options.
Well fear no more, here is a list of the Top 9 McMaster Student Union Clubs you should join!
McMaster Musical Theatre
"Mamma Mia, here we go again!" Don't you just love musicals like 'Mamma Mia'? Well, here is your chance to join one of the most lively, energetic, and creative clubs that this university has to offer. The McMaster Musical Theatre club is an annual musical theatre production that offers students, staff, and faculty members a chance to participate. This club provides many opportunities to showcase your vocal, dancing, and behind-the-scenes production skills.
McMaster Board Game Society
Did someone say family game night? The McMaster Board Game Society is one of the university's most unique MSU clubs. Not into playing monopoly or the game of life? In this club's mission, people will be introduced to new board games that are not familiar and bring board games into the mainstream. The club is designed for anyone who wants to just sit back, have fun, learn new games as well as play their favorite games, and make wonderful friends along the way.
McMaster DECA U
If you are a student interested in business or a competition enthusiast, McMaster DECA U is right for you! Through conferences and competitions, the club will provide an engaging competitive network for future business leaders to establish partnerships and engage in competitions with other university students in Canada and around the world. There is no doubt that many students join this club due to the wonderful experience and the thrilling rivalry events that allow them to showcase their skills, intelligence, and leadership.
HOSA McMaster
Maybe business is not as intriguing to you as others may find it. Let's try something different, how does healthcare sound? In HOSA McMaster, students are able to broaden their expertise, experience, and intelligence about healthcare through competitions and networking events. In light of the Covid-19 global pandemic, it is more important than ever to maintain a robust healthcare system. Therefore, instead of helping others, how about increasing your familiarity with healthcare by joining this club!
Making a difference and helping others is something many people enjoy, and so does Jack.org McMaster. Jack.org aims to eliminate the stigma surrounding mental health by hosting events and creating campaigns that encourage students to be open about their mental health. In Canada, this is a large organization that is incorporated into many secondary and post-secondary schools. Jack.org is a great way for McMaster students (like you) to make a difference by providing assistance to other students and establishing connections along the way.
McMaster Rotaract Club
Have you ever considered developing your leadership skills? Wouldn't it be nice to develop your professional abilities? If that is the case, then the McMaster Rotaract Club is what you are looking for! In this club, young professionals gather together for networking, professional development, and idea exchange with local community leaders. While this amazing organization is sponsored by Rotary International, it was introduced to McMaster by students who loved the idea and mission Rotary International had in mind.
Glamour Gals
Glamour Gals members pamper elderly individuals while chatting with both male and female residents of the retirement home. Although they have been ratified by McMaster Student Union (MSU) for just over a year, this wholesome club has been operating much longer. Caroline Place Retirement Residence hosts the glamour gals once a month as part of a partnership between the retirement home and the non-profit organization. This kindhearted club is the perfect place to show care to the elderly!
McMaster Sign Language Club
Did you know that American Sign Language (ASL) is a foreign language because it has its own vocabulary, grammar, word order, and style, and is not necessarily the same as English words? Well, how about learning a new language by joining the McMaster Sign Language club! They offer a casual, stress-free setting to meet new people while learning sign language. Even though you will learn the basics of ASL, it is an amazing experience that looks remarkable on a resume.
Mac Soup Kitchen
Learning how to cook is one exceptional skill to have, but finding ideas of what to make especially as a student on a budget may be difficult. We've got the solution for you by joining Mac Soup Kitchen! In addition to providing students budget-friendly recipes, this fantastic club supports community engagement, fundraising, volunteer and educational ambitions, and has risen to the challenge in supporting food accessibility among Hamilton's students and the community. If helping your fellow Marauders (McMaster's mascot) and Hamiltonians is something you are interested in, then definitely check this club out!
Remember to have fun and get involved with the school and student union as much as possible! Although they were not mentioned in this article, don't forget to check out the incredible cultural and religious clubs on campus which can be found here. There are so many more exhilarating MSU clubs, hopefully, this list can help with your decisions!
Looking for more information on McMaster University? Check out Campus Guides on everything McMaster.