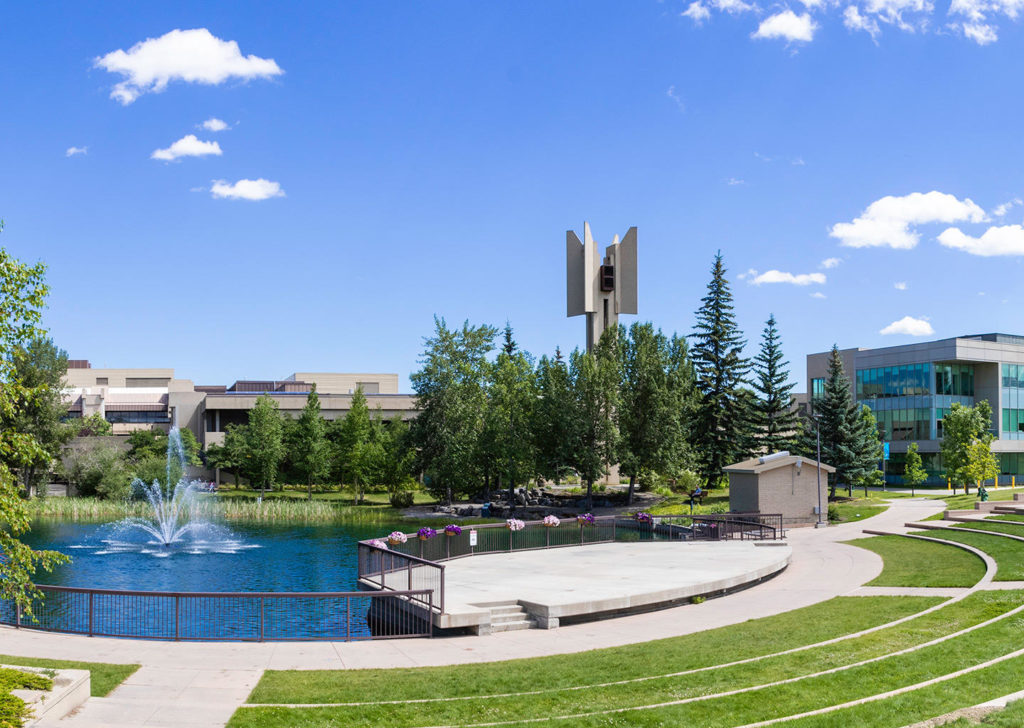 Mount Royal University's Student's Association, known by its acronym SAMRU, has lots of awesome programs and services that students can take advantage of. Here are 8 of them.
Food Security Programs
SAMRU believes that students shouldnt be worried about where their next meal is coming from. That's why they introduced various barrier-free programs to make sure students had food in their kitchens and could focus on studying. Examples of the Food Security program include free breakfasts, food bank, mobile grocery store, care packages, and many others. For more info, head over to the SAMRU website.
Financial Security Programs
SAMRU knows how expensive university is. That's why they want to help. They offer programs and services like discounted/emergency bus tickets, the SAMRU Awards & Bursaries, a tax clinic, Emergency Student Funds, Mount Caring, and the Experiential Learning Fund. No matter what's going on in your life, SAMRU is there to help you shoulder the financial burden. More info on these specific programs can be found here.
Student Health Benefits
Being a SAMRU member (which you are as a student at MRU) entitles you to some health benefits. SAMRU provides students with a comprehensive set of extended health and dental insurance benefits to make sure students stay healthy and happy. For more information about opt-out/opt-in, and family add-on deadlines, information about your coverage, or to activate your benefit account, please visit the Mount Royal portal at www.mystudentplan.ca/mtroyal, or visit the Student Benefits Plan Office (Z001). Students can also check out the Dental Choice Clinic and the Wyckham Pharmacy located in the basement of Wyckham House. More info can also be found here.
SAMRU Student Toolkit
SAMRU cares about its students. That's why they put together this tool kit, so students can make the most of what SAMRU offers. The toolkit is a month-by-month guide of what's going on on campus and in the wider SAMRU/MRU community. Each month has reminders to destress or attend cool events, or a reminder about an important date (like scholarship deadlines). This toolkit is an amazing resource and I'm jealous I didn't have something like this when I was doing my undergraduate degree. To check out the full toolkit and all its recommendations, click here.
Business Services
Through Business Services, SAMRU helps their students meet day-to-day needs. From cheap textbooks, to delicious food, to convenient access to dental and pharmaceutical care, SAMRU offers useful services at prices and locations which are accessible to our members. Under the Business Services program is the running of the on-campus Wyckham Pharmacy
Dental Choice dentistry office, Old Street Optometry, and the Food Court. For business hours and more details, jump over to their website.
The Peer Support Centre (PSC)
Need to talk to someone who gets it? Peer Support is there! The PSC provides student-centered, barrier-free services to all students. Programs and services offered include some of the Food and Financial Security programs, confidential peer mentoring, and referral services. The PSC is here to make sure you succeed in your university life. If they can help, they do. Click here to go to their website for more information.
The Pride Centre
The Pride Centre is there to create a safe and welcoming environment for those of all genders and sexual orientations. Services offered include community support resources, a library, free prophylactics as well as referrals and in-centre expertise on topics related to relationships, identity and sexual health. They also host social events and events that promote toleration and inclusion on campus. For more info on the Pride Centre and all the good they do, head to their website here.
West Gate Social
Say hello to MRU's on-campus bar West Gate Social, a brand new place to eat, drink, hang out with friends, play a few games, or even study. Exclusively available to MRU students, there are guaranteed low food and drink prices so you don't have to break the bank to have some fun. Keep an eye on their Facebook page for upcoming events and on their website for more details related to COVID and about the bar in general. 
These 8 programs and services offered by SAMRU are just the tip of the iceberg. All this and more is offered because a group of people led by students care about students. Enjoy all the services on offer and consider giving back if you can, so the next student can have just as great an experience as you did.