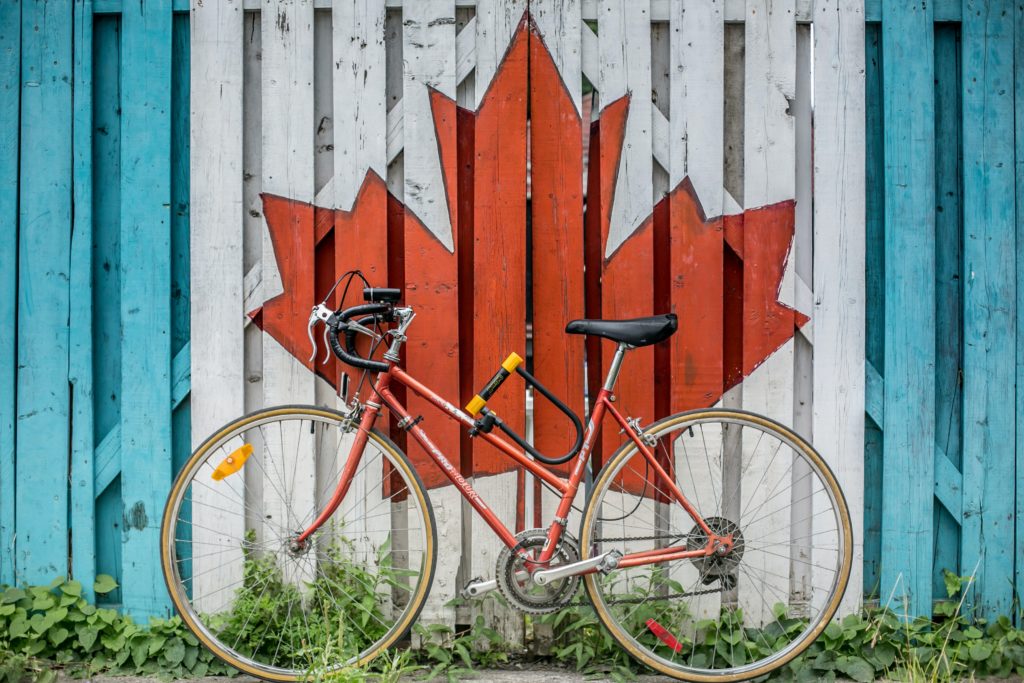 Are you an international student planning to study in Canada? You are probably wondering if there are any student resources to help you with this new transition and overcome any language cultural or financial barriers.
Fortunately, McMaster University and the city of Hamilton have the knowledge and resources to assist you with any struggles you encounter. There are many international students in Hamilton, and they are welcomed and valued as a member of the community.
McMaster's Student Success Centre
If you will be attending McMaster University, then you have probably already heard of the Student Success Centre. This center provides students at this university with the support they need to succeed.
On the website, there is a division for International Student Services. The goal of this division was created to provide additional resources and programs to assist international undergraduate, graduate, visiting, and exchange students. Among the services they offer are immigration and mobility advising, success coaching, peer support and events, health insurance (UHIP), and incoming exchange students.
Each of the services offers assistance for a different situation. Do you know how to apply/extend your study permit? Will you be working in Canada? You may find the information you are looking for in the Immigration Advising section.
You may have more difficulties than you expected adapting to life at McMaster. That's where the Success Coaching section can come in handy.
Aren't you looking forward to meeting new friends and participating on campus? Visit the Peer Support and Events section. As its name implies, this organization provides peer support for students through their 'International Student Buddy Program'. It also organizes workshops and events that include 'Cooking with Friends' and 'Working Opportunities'.
In the Health Insurance (UHIP) section, you will learn what the 'University Health Insurance Plan' is, how it works, and what coverage you will receive as a member.
Exchange students are also provided with a section where they can get assistance if necessary. No matter how long they stay, this section will provide them with information about their career/academic path, a place to live, and how to get involved in the community.
Hamilton International Students
The city of Hamilton is home to a group of Christians that started an organization to help international students with the transition and to help them succeed in all aspects of life. According to the website, Hamilton International Student Organization holds monthly and weekly events to accommodate the practical, social, and spiritual needs of international students.
Interested in their practical support? Did you think about shopping for food and groceries? Is the English language confusing to you? The organization offers grocery assistance, housing opportunities, mental health, a career mentoring program, and English conversation groups.
Being a social butterfly is not easy, especially in another country where the culture and language are different from your own. Well, there is a wide range of social support services available, such as culture swaps, online social networking, friendship families, and many others.
Wondering what spirituality support is? Well, the services offered under this section are a bible group and an alpha group. The bible discovery group introduces the bible to those who are not familiar with it. The Alpha group was formed to cater to individuals who are interested in Christian principles.

If you would like more information, check out their website as well as contact them for even more details!
Hamilton.ca
It is also possible to find valuable resources and information on the city of Hamilton's website regarding your move to Canada. This website can provide you with general information on Hamilton. However, they have a section on this website devoted to information specifically for students and parents called "Studying in Hamilton."
In a similar fashion to the websites mentioned previously, Hamilton's website provides information about visa requirements, renting and working in the city, and connecting with Hamilton and its citizens. Although you may have some knowledge about study permits already, it is always a good idea to read more about something as important as a study permit. Permits are what allow you to study and live at McMaster University so encounter an issue with them is a major problem.
Living and working in hamilton is something you definitely thought about, especially the living part. By visiting this website, you can find out about nearby student housing. In addition, they've got information on public transportation for those of you who want to explore the city once you're settled in. Exploring the city might lead to more spending, but no fear, the website also has a section about working. Besides having to survive, everyone needs to spend a little money every so often. Furthermore, the website provides some information about volunteering opportunities in your new community!
The good news is that there are resources available to help make this transition easier.
Be sure to do your research and check out these websites listed above! Despite how you may feel, the city of Hamilton, McMaster University, and many other organizations (Hamilton International Students organization) are willing to assist you in adjusting to a new environment.
Learn more about what McMaster has to offer through our Campus Guides.
Empower your academic journey with scholarships and insights. Become a member at Sign Up Here.