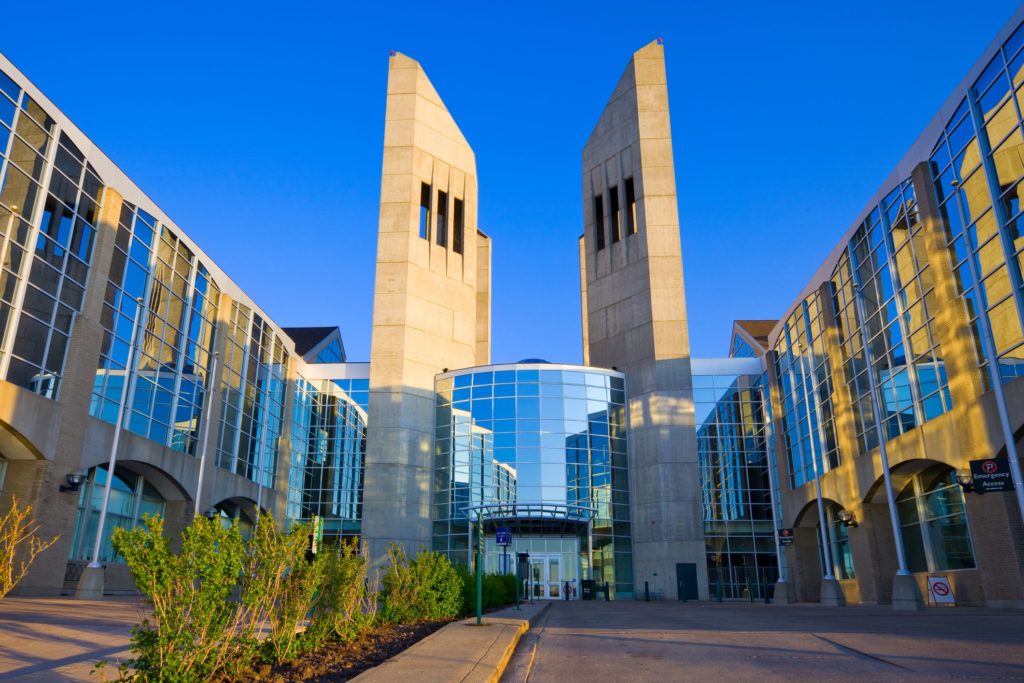 MacEwan has over 100 different clubs to join, on everything from video games to politics to rock climbing. Check out the list below to learn more about a small fraction of the awesome clubs MacEwan has to offer.
Have you heard of Club Days?
Every fall and winter semester, MacEwan and SAMU (the student's union) team up to offer Club Days. Club Days is when all the clubs come out in their best clothes and convince you to join. Every club recruits at Club Days. Don't see a club you would join? Why not create your own club and recruit at the Club Days. Now, for the clubs!
Improv Club
Is comedy your passion? Do you want to try something new and make some awesome friends? Welcome to Improv Club! The club is dedicated to bringing people together through the world of Improv. Zero experience required! You don't need to be outgoing, you don't need to know what you're doing. You just have to enjoy improv. All you need is a smile and a willingness to try. Pop by the Improv club and have a great time!
Accounting Club
Not the coolest sounding club, I know. But the accounting club is an awesome resource for future accountants and those who love numbers. MacEwan's Accounting Club introduces students to industry professionals, provides helpful advice, and workshops to help students realise their accounting goal. Every year during the winter term, the Accounting Club runs a tax clinic. This allows club members to gain experience and for other students to get their taxes done. Nobody really likes taxes or tax season, but Accounting Club makes it bearable.
The Bolo Tie Collective
Calling all writers, editors, and authors. This is the club for you. A MacEwan institution, this club offers lots of amazing events, such as workshops, panel discussions, and so much more. Hear authors speak at a panel discussion, or get a crash course in editing at one of their skill workshops. Best part? The Bolo Tie Collective puts out an annual book! An annual anthology bursting with many amazing student works – poetry, fiction, and creative non-fiction. Join The Bolo Tie Collective and you could become a published author before you graduate!
Canadian Nursing Students Association (CNSA)
As a nursing student at MacEwan, you automatically become a member of this national club. MacEwan has a proud tradition of nursing students, and the MacEwan chapter of the CNSA reflects that. Offering comfort and support to all MacEwan nursing students through its on-campus mentorship program, the CNSA club also volunteers on campus and in the community, helps connect students to the industry, and can even help you find a practicum placement with their graduated members who are out working in the industry. The MacEwan chapter of the CNSA is a big support for student nurses and something you definitely check out if nursing is your career goal.
MacEwan University Vietnamese Student Alliance
The MacEwan University Vietnamese Student Alliance (MUVSA) is a club dedicated to providing a safe and accepting space for the University's large Vietnamese student population. MUVSA provides a space to meet other Vietnamese students, take pride in and share Vietnamese culture with others, and give back to the Vietnamese community here in Edmonton, and internationally. Open to Vietnamese-Canadian students, international students, or non-Vietnamese students interested in the culture, MUVSA happily welcomes all into their tight-knit group!
History and Classics Club
Got a passion for roman gladiators or the fashion of the Elizabethan period? Look no further than the History and Classics Cub! The club, often referred to by the acronym HCC, offers lots of fun and exciting opportunities for discussion and ranting about your favourite history or new facts you've learnt. They've even got their own study/common room on the third floor of building 7 (also open to all humanities students who need a place to work). The HCC organises film nights with professor commentary, pub and trivia nights, and so much more. They've even been known to have a gala at the end of the winter semester for all voting club members! So if all things ancient and historical are your thing, look no further than the History and Classics Club. Just like this quote from Ghandi, the HCC is a "small body of determined spirits fired by an unquenchable faith."
Student Psychology Network
The Student Psychology Network (SPN) is MacEwan's psychology club. The club's goal is to create relationships that will assist individuals through their years at MacEwan. SPN, in conjunction with faculty and industry professionals, offer numerous panels and discussions and guest speakers every year. SPN also has a mentorship program and other awesome psych-related events to help out and promote students and the psychology program at MacEwan. If psychology is your thing, don't miss SPN at the next round of Club Days!