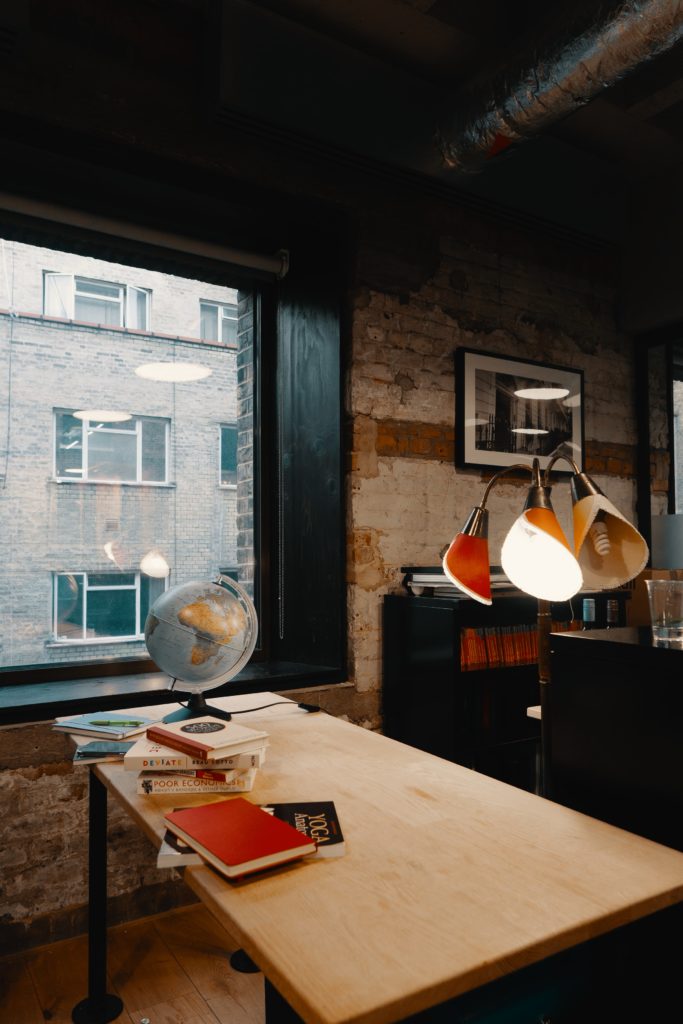 Rent isn't cheap, but it's a necessary evil. And Edmonton is not the cheapest city to live in. Here are 3 great housing options for MacEwan students.
MacEwan Residence
You can't get closer than this. MacEwan Residence is the university's on campus housing complex and it's perfect for the student who craves independence but wants the security and closeness of campus. Res (as it's called by residents) will put you within minutes of class no matter what building your class is in. MacEwan Res is unique in that each dorm room is actually an apartment. Choose from a variety of suites – each with a full kitchen and bath. That means that you can cook your own meals and have your own bathroom, no expensive meal plan or sharing showers with the entire floor! There are awesome floor events happening every week that are organised by the lovely RAs (residence assistants). There are two laundry rooms on every floor and the only downside is they are coin/card operated. Res also has study rooms and tv rooms on each floor, with giant whiteboards and satellite TV respectively. Downstairs, you'll also find a wellness room with massage chairs, a mini movie theatre for movie nights, and a room full of arcade games. How cool is that!
If you're an international student, this is the place for you. You can get kitchen utensils and basic linens included in your rent, and it's a locked key-only building that will keep you safe. Sounds great? Hope on over to their website to find virtual tours and all the details!
Horizon Residence
A nearby alternative to MacEwan Residence is Horizon. A student apartment building just half a block north of campus, Horizon Residence is student housing without the on-campus label. At Horizon, you've got the choice between a 2, 3, or 4 bedroom apartment with your own washroom and kitchen.There's common space where you can study or hangout with other residents, but for quiet study there's a desk and chair in your room. Laundry is the same as MacEwan, shared and paid. Best thing about Horizon is that all your utilities are included in the rent – water, power, internet. Its downtown location is great but leaves students with one problem, parking. Parking is a luxury downtown and if you want to bring a car, you'll be paying over $100/month for an uncovered spot in a lot with no power. Living so close to campus you probably don't need a car day-to-day, but they are handy for large grocery shops and weekend getaways. Horizon is very similar to MacEwan Residence in a lot of ways and in some ways it's different. Decided this is the one? Head on over to their website for more details and the application process.
Getting Your Own Place
Want to move to the big city and get your own place? Ready to be a fully functioning adult? Then welcome to the world of rent and bills. Getting your own place is a big step and shows real maturity. Your own place gives you lots of freedom, like when you do laundry and who your roommate is (if you have one). With that maturity and freedom comes a lot of responsibility. You've got to get the utilities set up and in your name, you've got to get the internet installed, and don't forget which day is garbage day. And snow shovelling and lawn mowing (if you rent a place with parking and a yard), don't forget them. First thing you've got to do though, is figure out where you want to live. As mentioned in the beginning, MacEwan is located in downtown Edmonton. That means lots of sketchy neighbourhoods and buildings that are downright nasty sometimes. If you want to live close to campus, try looking for something in the Oliver neighbourhood, along Jasper Avenue, or in the Brewery district. They'll be expensive, over $1200/month usually, but most will be located within 10 blocks of campus.
Looking for something a bit cheaper? Luckily for you, MacEwan has their own LRT stop! That means you can easily commute to school via train (thank you U-Pass!!) and it opens up a bunch of neighbourhoods to choose from. Some can be sketchy, but there are lots of respectable housing choices aimed at students in the communities surrounding the LRT stations in Clareview, Southgate, University, and McKernan/Belgravia. Have 1 or 2 friends you want to live with, think about renting a house together. You'll have a bigger rent bill in total, but everyone will pay only a small portion of that. Think about it. If three people split a $1500/month 3 bedroom house in McKernan, that's only $500 dollars a month per person!
There are so many things to consider when you're looking at housing. Ready to move out and be your own person with all the responsibilities of being an adult? Get your own apartment and maybe get a roommate to help with the bills. Have no idea what you're doing and want to just move in somewhere? MacEwan Residence is your destination. Not ready to officially move out of your parent's house but don't want to live on campus? Take a look at Horizon Residence. All options are great and will set you off on the right foot. A great place to sleep and study can really make your year. Happy Hunting!