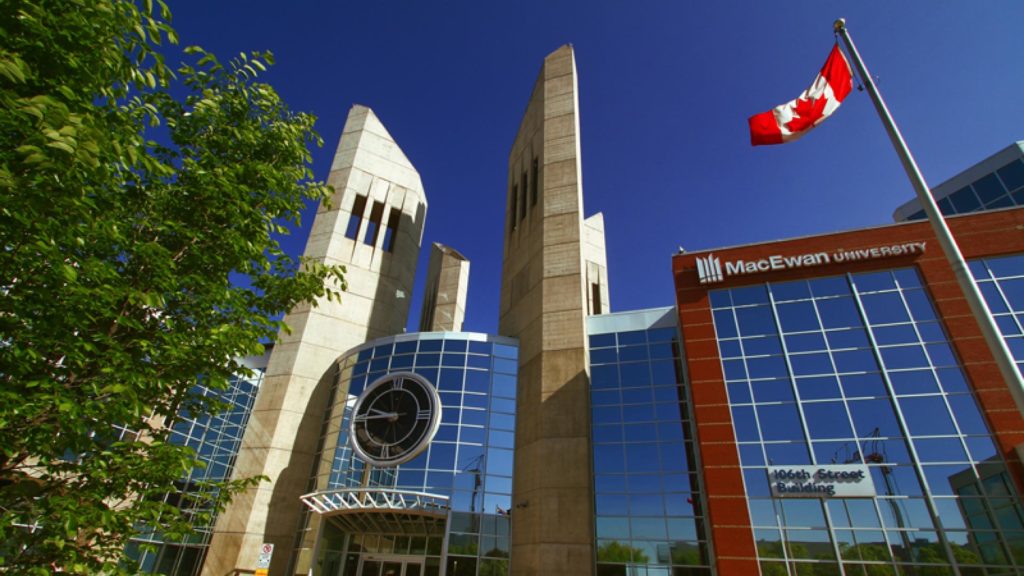 Want some help paying MacEwan tuition or rent? If so, here's 6 scholarships and bursaries to apply for!
1. Alexander Rutherford High School Achievement Scholarship
Open to every Alberta resident who graduates from an Alberta high school, or is accredited by Alberta Education, and gets accepted by a university or college. I know your high school teachers nagged you to apply for this if you even thought you might potentially possibly go to university (I know mine did), and they did so for good reason. It's free money! Graduate from high school and the Alberta government gives you up to $2500. Score! It's that easy and you can't go wrong. Any amount of money goes a long way to making your first year even better.
Sound like your thing? Apply through Alberta Student Aid once you've been accepted to your university.
2. The Jason Lang Scholarship
It's perhaps the hottest scholarship to win at MacEwan. The day the Jason Lang is decided is a big day for MacEwan students. It's based on academic standing and you need at least a 3.2 GPA in the previous fall AND winter terms where you took at least 4 classes per term. If you work hard and are lucky enough to get it, the reward is a cool $1000! Thats a nice chunk of money to pay for tuition. Or maybe a nice trip to Florida during Spring Break?
Think you've got the grades for it? Don't sweat, you're automatically applied for it thanks to the MyMacEwan scholarship program! Want more info? Click here.
3. Global Education Bursary
International students of MacEwan University, this one's for you! Available exclusively to international students at MacEwan who have a valid study permit and are in good academic standing. Only two other requirements? Demonstrate financial need and community involvement. And you're already doing that by being an international student and being involved in the MacEwan community in some way. Best part, it gives you an awesome $2500 to help towards your tuition and living expenses! Only bad thing about it is you can only win it once.
Is this you? Apply through the MyMacEwan system and the University does the rest!
4. MacEwan International Education Abroad Award
Are you interested in travelling the world? Exploring other cultures? Making lifelong friends and connections across the globe? All while studying for your degree? If so, this is for you! It's the Global Education Bursary, just in reverse! This bursary is for Canadian students at MacEwan who are registered in a certified MacEwan International department program, exchange, internship or study tour. Designed to promote global education and help out MacEwan students abroad, this bursary is an amazing resource. No matter how long you're gone, there's some money for you. Bursary amount varies depending on length and available funding, but it generally gives out between $500 and $4500 per student each year!
To learn more about the awesome MacEwan International program and available opportunities, visit the International Office or take a look at their website here.
5+6. MacEwan Annual Athletic and MacEwan Athletic Leadership Awards
Athletes and sports fanatics, these last two are for you. Presented by the University and the Griffins Athletics department, these are the awards handed out to our best athletes and student athlete leaders. Similar in nature, they both are presented to Griffins athletes who show dedication to themselves, their studies, their sport, MacEwan, and the community. The Leadership Awards are slightly different as they require nominees to display a keen sense of leadership in their lives. There are individual awards for every sport offered, both male and female. MAcEwan offers an awesome array of sports for a small university, everything from volley- and basketball to curling and cross-country running. And don't forget the hockey teams who are record-setting and undefeated on both men's and women's sides! Between both awards, each team sport (both male and female) has 4 awards to be won! The awards are open to all athletes officially listed on the Griffins roster for their sport, are enrolled full-time and maintain good academic standing. Nominations are done by the coaches, the ones who really know the players best.
Are you an athlete wanting to compete at the university level? Tryout, make the team, and prove how awesome you are! Do that and these awards are so close to being yours!
MacEwan University has an amazing variety of scholarships for every type of student and program. Whether you're into poetry, programming, photography, or piano playing – there is at least one scholarship perfect for you! Click this link to check out the full list of MacEwan-based scholarships and bursaries. And these are just the ones offered by the University itself. There's a whole world to explore in your search for free money. Other places to look include your local community league and any groups or organizations you (or your parents) are a part of. The money is there, it's waiting for you to come and claim it. Log into MyMacEwan and start your scholarship search today!