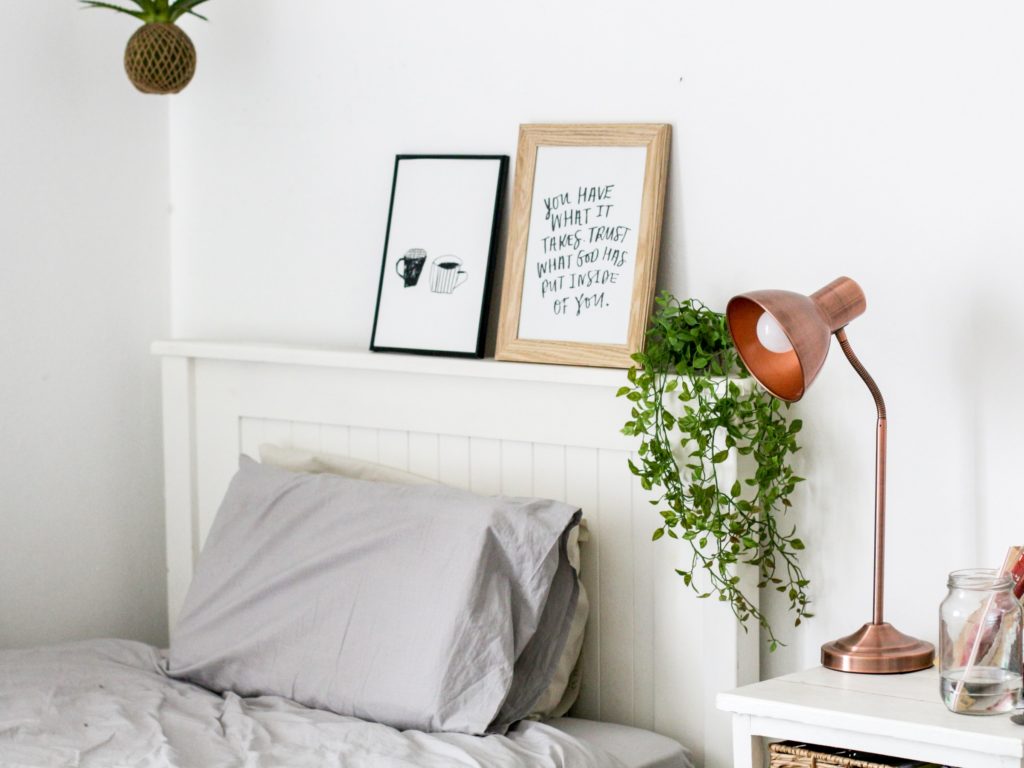 Residence is the place you want to be when you first attend university, it is where you build your foundation for your university career and it is of course where you'll meet some of your closest friends! We know living on your own for the first time can be intimidating, but that's why residence life is so great. You can still be independent but you'll also have an RA (residence assistant) on your floor, who's main responsibilities are to monitor students on the floor, but also to create a fun and positive environment for all! Having the comfort of other students around you who are in the same boat as you will help with this big transition in your life, but don't worry Bishop's is here with you every step of the way.
Due to COVID-19 the health and safety of the community is a main priority at Bishop's University, therefore, BU will only be offering single rooms residence for those who are going to be living on campus in the fall 2021 season in order to keep everyone safe. However, in certain situations like the request of two students who would like to be placed together in a double room will be considered and evaluated. Updates will be addressed to students, but for the time being the link below provides detailed information for the fall/winter semesters. Do not hesitate to reach out for more information, the staff of Bishop's University is more than happy to assist you. https://www.ubishops.ca/future-current-students/student-campus-life/residence/applying-residence-new-students-fall/
Residence, Accommodation and Event Services
Bishop's University
2600 College Street, Sherbrooke, Quebec, J1M 1Z7
Telephone: 819-822-9600 ext. 2685
Toll-Free: 1-877-622-4900
Fax: 819-822-9615
Email: residence@ubishops.ca
Top residences to live on Bishop's University Campus
Residence is a first come first served basis, applications and deadlines are crucial for those who would like specific residence rooms and for those students who will need accessibility accommodations as well.
Mackinnon Hall, the location in 70 South Green Dr, this residence is in very close proximity to dining halls and recreation centres making it an ideal residence for those who would like to live in close proximity to the school.
Pollack Hall, 555 Sherbrooke Street, this residence has conventional rooms at a lower cost and it has quadruple rooms. The more friends the merrier!
Abbott Hall, 256 Bogue Street, this residence has conventional dorm rooms, shared bathrooms and lots of privacy.
Paterson Hall, 1125 Colonel By Dr, this residence is suite style living, 2 bathrooms, with your own living space, the dorms resemble a condo.
Kuehner Hall, 1255 N Virginia St, shared rooms, with bathrooms and vanities, further from campus than most dorms but close to the recreation center, a smaller building.
Norton Hall, 308 NB-124 Norton, this residence is connected to Pollack residence, Norton is close to most school buildings and the university centre, it also has a beautiful view of the Quad.
Lennoxville, 7 Reed Street, this is an off campus apartment option, it is an affordable option and you can choose your roommates which is a complete bonus!
Munster Hall, 520 Chemin Redden, this is a double style living residence which is near the library and perfect for those who love to study.
Magog, 720 Olive Street, off campus living, there is less accessibility, but this residence is definitely worth it for those with accessibility to transportation.
Sherbrooke, 1035 Wellington South, off campus unconventional living, it is decently far from campus but this living has many amenities with a great living area.
If you chose to live off campus, it can be difficult to find the perfect house for you. Luckily there are so many great websites that make finding a house for you that much easier! You can list the criteria you need for your house so you can find the perfect one for you. Listed below are some great websites that provide you rental properties in whichever area of the city you need.
Padmapper
Facebook Marketplace
Kijiji
This is an exciting milestone in your life, you're choosing your own place for the first time! Do not stress too much, these platforms are easy to nativagte and we are sure you will find the housing you are looking for, goodluck!