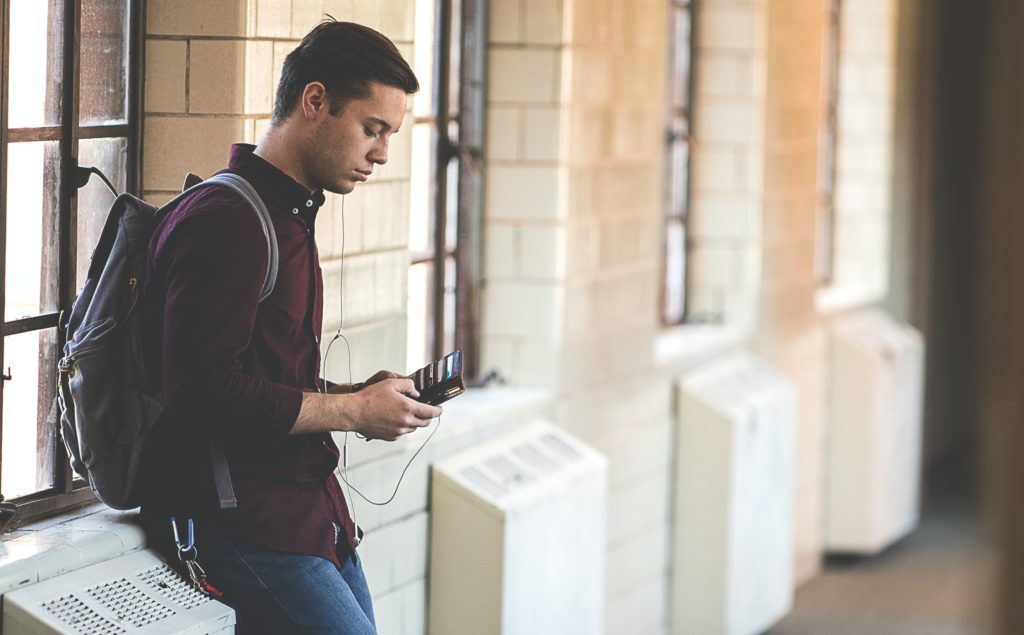 Going abroad for post secondary school can be intimidating. A new country, new faces and new adventures. This does not have to be a scary transition, but an exciting opportunity for you to broaden your horizons and take advantage of all the amazing things to come as an international student. Bishop's University wants to make this transition as easy as possible for you and they will help you every step of the way.
As an international student you must obtain certain authorizations in order to have the opportunity to study in Canada and in Quebec. Two extremely important documents that you must obtain are the CAQ which is the Quebec Acceptance Certificate which is an application to the Ministère de l'Immigration de la Francisation et de l'Intégration also known as the MIFI. After you are accepted you may apply for theThe second piece of documentation which is the IRCC which is the Refugees and Citizenship Canada. Without these acceptance and pieces of documentation, you will not be allowed to study within Canada or the province of Quebec.
Questions regarding documentation and or any international student related questions should be directed to:
Name: Lysange Gervais
International Student Success and Global Learning Coordinator
Email: international@ubishops.ca
Bishop's University, 2600 College Street, Sherbrooke, QC J1M 1Z7, CANADA
Admissions Process for International Students at Bishop's University
The admissions process can be lengthy and confusing, Bishop's University has made it so much easier for international students, as they have a complete layout on their website directing you to everything you need. This link provides insight on the admission process for international students. It also has different categories that answer questions regarding the entire process. There is a section dedicated to the admission requirements for Bishop's University as well.
https://www.ubishops.ca/future-current-students/admission-process/
Health Insurance
The government of Quebec insists that all International and Exchange Students buy a RSA Health Insurance Plan in order to study at Bishop's University (no other health insurance policies will be accepted). The deadline to apply and send in any payments towards Health Insurance is September 30 for the fall semester and January 31 for the Winter semester. The link below provides vital information about health insurance for new or current students at Bishop's university students. https://www.ubishops.ca/future-current-students/international-students/health-insurance/.
Webinars
Bishop's university understands the pressure you must be feeling coming to not only a new school but a new country as well. Webinars are provided for exchange and international students to provide them with insightful information explaining different aspects regarding your arrival to Bishop's University to help ease you into this new chapter in your life.
List of helpful webinars that are available:
My CAQ and study permit: How to renew it?
Post-Graduation Work Permit: What you need to know for your application
I have received my admission letter: what are the next steps?
After your immigration documents: plan your accommodation and arrival
What do I pack in my suitcase?
Imminent departure: the final preparations
Scholarship and travel bursaries
Travelling to a new country for school is not cheap, BU understands that these finances can be intimidating and overwhelming, therefore, they have provided different scholarships and travel bursaries to help with financial stressors!
Ray Jensen Travel Bursary
Goldberger Global Experience Travel Bursary
Haslett Travel Bursary
Gavin Ross Memorial Travel Bursary
DAAD Scholarship (Provided for Canadian students going on exchange)
For information, please email exchange@ubishops.ca.
It can be difficult to find information associated with international travel, however the link provided below will supply you with government links, low cost airlines, low cost hostels and travel and tourism links. https://www.ubishops.ca/future-current-students/student-exchange-and-study-abroad-programs/interesting-links/
Now it is time to celebrate this amazing transition in our life, it's time to get your Bishop's university story started! Goodluck!