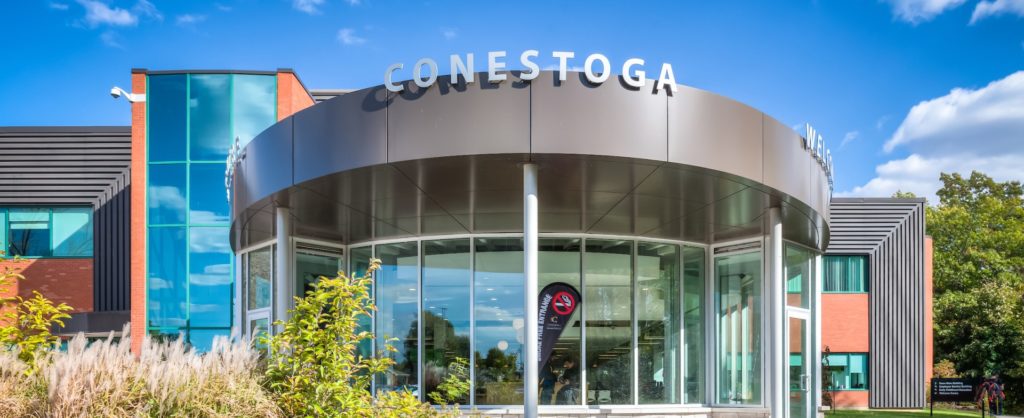 Congrats on getting into Conestoga college! It's time to find out what the school has to offer you. If you're not enrolled yet, and wondering what Conestoga's student resources are, then you're also in the right place. College is a huge part of your life and it's important for it to be full of way more than just academics. Conestoga College knows that and has therefore made its campus (and online learning) full of so many opportunities. Read along as we tell you the top 6 perks of being a Conestoga student.
1. COUNSELLING
Mental health is extremely important, and has a massive effect on your academic performance! If you are feeling mentally unwell, or are experiencing anxiety, stress, trauma, or more, it's important to seek out help. If you are a full-time student and you reside in Ontario, Conestoga College is able to offer you free counselling! Conestoga's counselling sessions last up to 50 minutes, are completely voluntary and confidential and are available by appointment. After your first session, you will be able to have one to eight more sessions based on your goals and needs. To learn more about counselling at Conestoga, or to book an appointment, click here.
2. OTHER MENTAL HEALTH SUPPORT
Counselling is not the only way to cope with stress, and you may try it and realize that you're looking for something else. Luckly, Conestoga college has also got you covered. One of the college's outstanding mental health resources is The Breathing Space, a quiet place on campus where students can take a break and engage in several wellness and mental health related activities. Conesotga college also offers peer support. For example, if you are struggling with substance abuse and you want help, the college can set you up with a student who has encountered and overcome similar challenges. One-on-one or in groups, peer support is a wonderful way to get help, build connections, and learn wellness strategies in a very socially relaxed setting. To learn more about Conestoga's mental health support, click here.
3. CAREER ADVICE
We all get a little bit confused sometimes. What am I going to do after college? Do I want to pursue this career for the rest of my life? What career options do I have with my degree/certificate? These are only a few of the questions you may be asking yourself. Thankfully, career advisors can help you answer them. Conestoga students can book appointments with career advisors to discuss their goals and next steps. To learn more about career advising, click here.
4. TUTORING
Conestoga college has a team of tutors, consultants and advisors that can help you with your course material! If you are in first year, you will hear about tutoring for your course in the first few weeks of the term. Some courses allow for Peer-Assisted Learning (PAL), where upper year students can help you with courses they have taken before and/or are experts at! On top of that, you can sign up for writing and research support where you can receive help and input for communication and plagiarism concerns. Conestoga College also has an Organization and Study Skills section in your student success portal with many tips and tricks to help you stay focused and on top of all your to-do's. To learn more about Conestoga's academic support, click here.
5. ACCESSIBLE LEARNING
Conestoga college is a big believer that all students should receive an education that favours their success! Therefore, if you have a disability, or if you are facing challenges that are affecting your learning, the college will provide you with certain accommodations to ensure your needs are being met. There is of course lots of documentation and paperwork that goes into accessible learning, so it's always best to look into it as early as possible. Click here to learn more about accessible learning at Conestoga.
6. ATHLETIC FACILITIES
We've talked a ton about mental health, but we're now shifting to physical health, which is just as important. Staying active during school is not easy-we've all promised ourselves we'd go to the gym before class and ended up sleeping in right? Conestoga college offers a ton of different activities and amenities in person and online that ensure you're getting your physical activity in. If you pay the athletic and recreation fee as part of your tuition, you will have access to the on-campus recreation centre, which includes a high-performance gym, a multi-function gym, a fitness centre, an indoor running track, softball diamonds and much more. If that's not your thing, there are many online classes, offering yoga, pilates and HIIT (High Intensity Interval Training). All you gotta do is sign up and enjoy a good and motivating workout that makes those upcoming exams the least of your worries. Click here to learn more about Conestoga's athletic facilities and resources.
That's not all! Other services include transportation, food support, legal protection and more
ARE YOU THE NEXT CONESTOGA CONDOR?
So you've heard about what the school can offer you! If you're in the process of applying to Conestoga college, it's time to think about what you can offer them! If you've already been accepted, it's time to make up your mind! Whatever you do, give it your all 😉