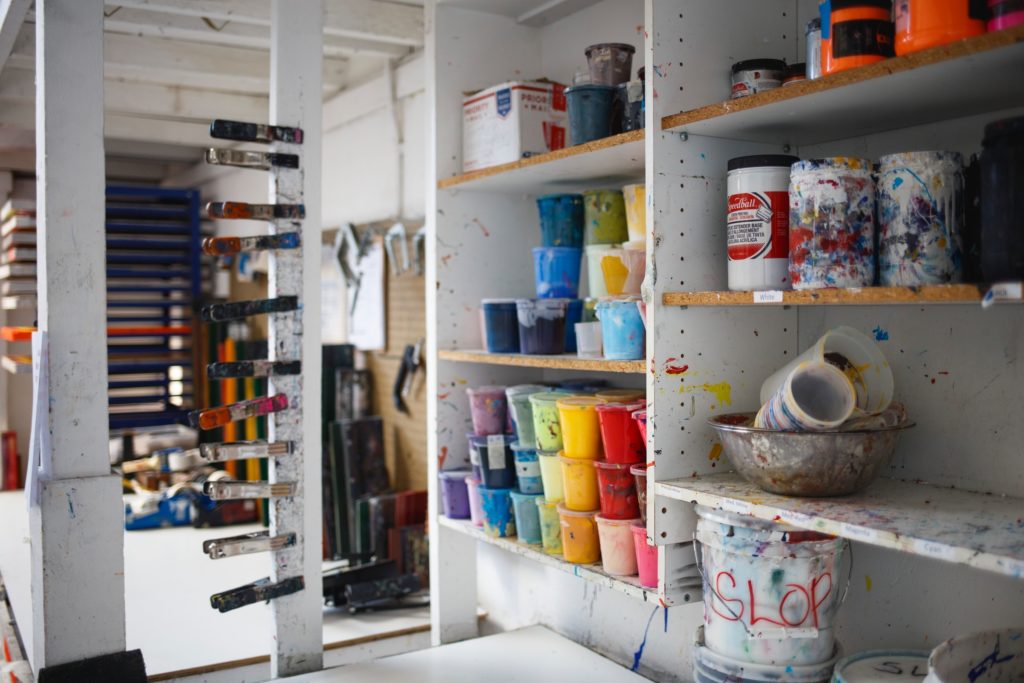 Are you trying to get into Sheridan's art school? Sheridan's faculty of animation, arts and design is one of the most renowned in the country and offers top notch and reputable programs. That being said, getting in can be a challenge, which is why we've curated 8 tips for getting into Sheridan's art school. The following tips are focused specifically on the Illustration and Animation programs at Sheridan. But keep in mind that because we're covering both, some information might be a little general and you'll want to look deeper into what each program requires! If you're here, you probably know that both programs require a robust portfolio that showcases a lot of your skills, so keep reading to learn how to make your portfolio the best that it can be!
1. TAKE ART FUNDAMENTALS
If you're applying to Animation or Illustration straight out of high school, or if you;re not incredibly confident in your skills, consider also applying to Art Fundamentals. If you've never heard of it, Art Fundamentals is a one year art program at Sheridan that is designed to help you curate a great portfolio! Lots of topics like figure drawing, perspective drawing, still life and much more are covered to give you a good fundamental knowledge of art. Because only a few people get into Sheridan's animation and illustration programs (be confident but don't have your hopes too high), many people decide to take art fundamentals to strengthen their skills. The best thing about art fundamentals is that the instructors give you enough time and freedom to develop high quality pieces that you can use for your portfolio, while still teaching you a comprehensive skill set.
2. PRACTISE PRACTISE PRACTISE
If you ever look at someone's beautiful figure drawing, know that it took hundreds of not-so-great figure drawings to get to this point. The harsh reality is that it takes months, if not years of practise to learn how to accurately and effectively draw the human body, which is a key part of Sheridan's portfolio requirements. So what does this mean to you? It means signing up for a figure drawing class at a nearby community centre while you're still in high school or taking a few hours every week to look at your hand and draw out different poses. The earlier you start practising drawing the body, the better you'll be at it. Proko is a great youtube channel that has a bunch of free videos on figure drawing, anatomy, character design and more! This, however, doesn't just apply to figure drawing. You should also practise perspectives, conceptual pieces and anything else you plan on including in your portfolio many times in advance. If you include a perspective, and it's your first time using a vanishing point, it most definitely will show.
3. HAVE A VARIETY OF PERSONAL PIECES
As you may know, you don't get a ton of opportunities to showcase your personal work. Therefore, you have to be super careful with what you include. Try to experiment with different media and have pieces that showcase a variety of skills. But, there's a fine line between experimentation and technicality. If you think a piece will bring down your portfolio, but it shows experimentation, you shouldn't include it.
4. SHOW PROCESS WORK
Nothing shows your thinking better than your process work. In addition to your sketchbook. You should include process work for as many personal pieces as you can! These can include things like media studies, colour studies, value studies or just sketches of what you're thinking of making. If there's a piece without process work, well, we advise you to make some pretend process work–just make sure it's not too obvious.
5. GIVE YOUR LINES THE ATTENTION THEY DESERVE
Line quality is an extremely important aspect of Illustration and Animation portfolios, and thus should be handled with care and finesse. For example, gesture lines in figure drawings should be quick and soft. When drawing a perspective or storyboard, lines that are closer in the scene need to be darker and wider. As you move further away, your lines must become thinner and lighter. Taking time to ensure you have these basic technicalities down will give you an upper hand in the application process.
6. GET YOUR PORTFOLIO REVIEWED
Getting your portfolio reviewed is an awesome way of getting feedback. Sheridan hosts a number of portfolio reviews for students applying to their programs. Keep in mind that the advice you get might be helpful, but it can also be vague and confusing. If you're in art fundamentals, the best way to get your portfolio reviewed is to ask one of your teachers for a formal review. These reviews will often be thorough and helpful.
7. DON'T SKIP CONSTRUCTION LINES
This tip is especially important in figure drawings, hand drawings and any other drawings of the human body. You need to show the volumes you are using to construct your lines, whether those be cylinders, prisms, etc. It is also encouraged to keep them in the final product, as the goal of these pieces is to show the admission committee that you understand how to draw the human body. In other drawings where construction lines are usually omitted like perspective drawings, be sure to still use them to construct your piece. There are few things that are more offsetting than a perspective drawing that's not actually drawn with proper perspective.
8. TRY AGAIN
Hundreds, if not thousands of people, get rejected every year. This is not meant to discourage you, but to let you know that it's okay if you don't get in on your first pass! Many students try a second, third, or fourth time and eventually get in. That is, of course, only if you're super passionate and dedicated to improving. So take that rejection letter as motivation to show the admission committee and yourself how much better you can become in a few months!
START SKETCHING
There you have it; our tips for how to get into Sheridan's art school! It's by no means easy, but you can do it!