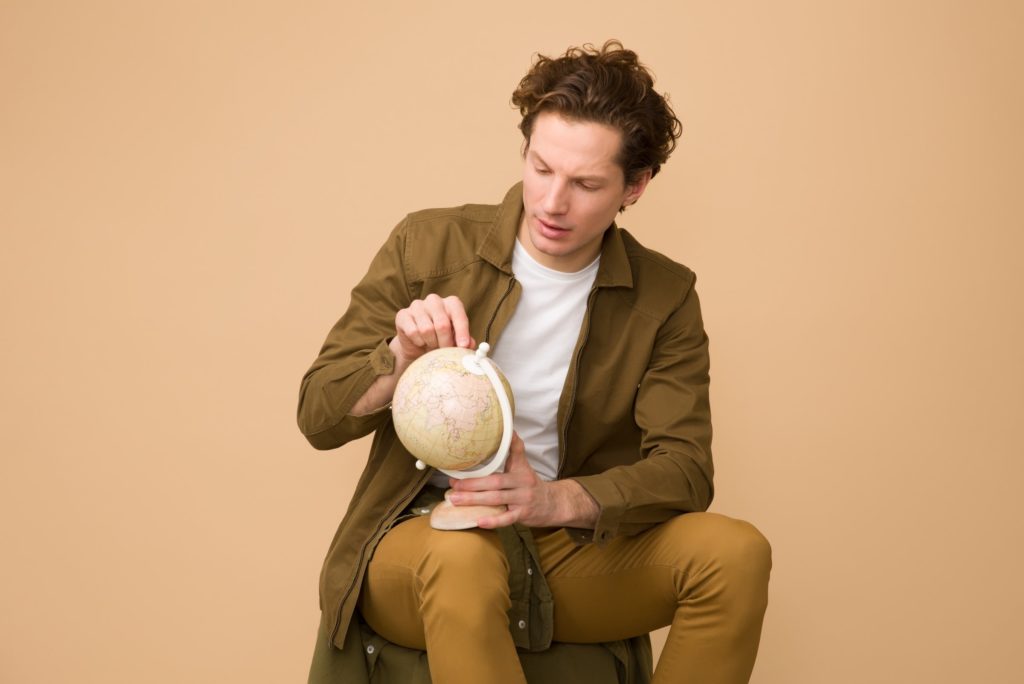 Sheridan College is ranked the number 1 college in Canada for international student experience- and for good reason. Thousands of students from over 65 countries around the world choose Sheridan as their post-secondary institution. Why so? And if you're an international student looking to come to Sheridan, what are some of the resources that will be offered to you? Read along to find out as we lay down the top five international student resources at Sheridan college.
1. INTERNATIONAL ENTRANCE SCHOLARSHIP
Starting from the 2021-2022 school year, Sheridan is giving all international students starting in the fall or winter (except those enrolled in the ESL and FCAPS programs) a $1000 to $2000 entrance scholarship. Since this is an entrance scholarship, you don't have to worry about applying for it! If you get an offer of admission from Sheridan, it will include your exact scholarship amount. This money will automatically be added to your account in two equal instalments, one in each semester. To receive the second instalment, you will have to remain full-time for term two. This money can be really beneficial when buying textbooks, groceries or taking a trip to visit downtown Toronto.
2. WELCOME PACKAGE
If you decide to live on Sheridan's campus, you will be given a free welcome package that includes the following:
Bed in a Bag – 1 Flat Sheet, 1 Fitted Sheet, 2 Pillow Cases, 1 Comforter
2 Pillows
1 Bath Towel
1 Shower Curtain & 1 Set of Shower Curtain Hooks
This package is only for new international students who are moving into residence in the fall and staying for the whole year. This is a great way for you to feel welcome, and it's one less thing you have to worry about!
3. ORIENTATION WEEK
Orientation week takes place a week prior to the beginning of classes and includes various activities and events that encourage students to meet and get to know each other. While there is a college wide orientation every year, there is also an international student orientation for international students. This is where you'll meet a bunch of other students like you who have recently arrived in Canada from their home country. It's a wonderful opportunity to realize that you're not alone and that everyone's trying to make friends and start off the new chapter of their lives. During orientation week, you will also get to meet some of your professors, so that they will look familiar on the first day of classes the following week.
4. SHERIDAN INTERNATIONAL STUDENT ASSOCIATION
The Sheridan International Student Association (SISA) is a student organization for international students. They host multiple events and work to help international students integrate themselves into Sheridan college. It is also a multicultural hub, a space where students from around the world can share and celebrate their heritage.
5. TRIPS AND EVENTS
Who doesn't love a good field trip?? The International Centre at Sheridan College organizes many trips and events for international students throughout the year. Located in the heart of the Greater Toronto Area (GTA), Sheridan college is close to many touristic sites and must-see spots! Some trips are a tradition, and occur every year, while others change up based on what YOU want! Some of the locations you might be visiting include:
CN Tower: An iconic part of the Toronto skyline, the CN tower is located right by all the action of the city. Go up the elevator and you'll see beautiful views and get to stand on an infamous glass foor approximately 144 feet above the ground.
Canada's Wonderland: This is Ontario's most famous theme park and includes some world-record holding roller coasters! But if you're into carousels, they've got those too.
Niagara Falls: At Niagara Falls, you'll witness one of the world's most beautiful natural waterfalls in a town bursting with tourism. You'll even get to see a little bit of the States on the other side of the border.
Grand Bend: Commonly known as one of Ontario's best beaches, you'll be tanning in the sand and swimming in the clear water.
Montreal: Approximately six hours from the GTA is Montreal, Quebec's largest city. Visiting old Montreal, an integral place in Canada's history, viewing the architecture, and having some poutine will leave you wanting to go back.
THAT'S NOT ALL!
Of course, the list above is not all you'll get. Check out Sheridan's International Student Guide here, where the college highlights key information that you'll need to keep in from the moment you decide you want to apply to Sheridan all the way to your graduation date. International students also receive all other perks that Sheridan offers to its students. Our list of the top free resources offered by Sheridan college should give you another glimpse into what going to Sheridan is like. Are you excited to start your journey towards an education at Sheridan college? You will not be let down.