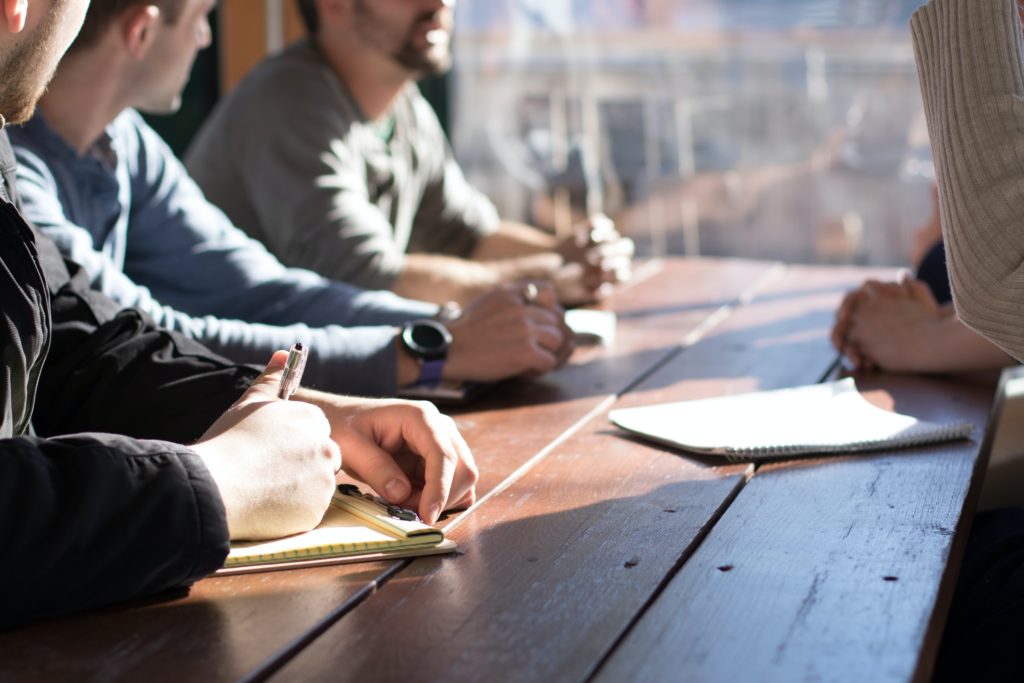 Sheridan college is not only known for its interdisciplinary and prestigious programs, but also for its massive student culture. Student clubs, organizations and associations play a huge role in creating a social and fun environment for all. It's important to realize that your college years are not just about studying, but also about being involved on campus, creating meaningful bonds and sharing memories that you'll never forget (well, that's our opinion at least). So, whether you're studying on the Trafalgar, Davis or Hazel McCallion Campus, we've found some awesome ways for you to get involved. Here are 5 clubs to join at each Sheridan Campus.
TRAFALGAR CAMPUS
Animation Student Council
It comes without surprise that what is deemed as Canada's top Animation school has an animation student council! If you're an animation student, this is a great opportunity to connect with other students in your program and focus on the wellbeing of students and on the quality of their education and student life. If you value leadership and are looking for a place to start your involvement on campus, the Animation Student Council is the place to do it.
Esports
If you're interested in them, video games can be great stress-relievers, especially when finals kick in. Sheridan's Esports club is a group of like-minded students who enjoy socializing and playing video games in both competitive and casual settings.
Hackademics
For some context, a "hackathon is a design sprint-like event; often, in which computer programmers and others involved in software development, including graphic designers, interface designers, project managers, domain experts, and others collaborate intensively on software projects" (Thanks Wikipedia). The Hackademics club encourages, supports and prepares students to participate in Hackathons. It's a great way of broadening your skills and collaborating with peers.
Sheridan Urban Dance
Sheridan's Urban Dance Club consists of a group of students who gather for drop-in dance sessions to celebrate dance and practise urban choreography. If you're more into the competitive side, you can also audition for a competitive dance team and fulfill your dance desires, while completing your education.
Tea Club
Needing no explanation, this club is exactly what it sounds like! If you like tea and socializing with others, this is where you need to be (did you notice that subtle rhyme ;))
To learn more about Trafalgar's clubs, click here.
DAVIS CAMPUS
Women In Trades Sheridan
For any woman in any trade, Women In Trades Sheridan (WITS) hosts many encouraging and empowering social events. Once in a while, they also have a guest lecture. If you want to be in a group of like-minded people and build bonds with new students, WITS is waiting for you!
Satsang
Satsang's goal is to provide students, especially those coming from international countries, the opportunity to create friend circles and further understand and celebrate Canadian culture. Covering topics like mental health, immigration and more, you will leave Satsang with a new piece of information, along with a new friend.
Sheridan Dungeons and Dragons Club
If you love to play Dungeons and Dragons, well let us tell you, other students love it too! Sheridan's Dungeons and Dragons Club gives students the chance to play this fun video game, while making friends in the process!
Sheridan Engineering Society
If you're going to Sheroidan for Engineering, chances are you've heard of the Sheridan Engineering Society (SES). The group is focused around creating a healthy environment for engineering students by hosting destressors and encouraging candid and casual conversations between members. If you're looking to get involved on campus, or on the hunt for a leadership position, SES is a great place to start.
Sheridan Kinesiology and Health Promotion Association
The Sheridan Kinesiology and Health Promotion Association (SKHPA) aims to connect students in the program, including alumni, current students and future students. With multiple activities, events and initiatives, students become part of a larger healthcare community!
To learn more about Davis' clubs, click here.
HAZEL MCCALLION CAMPUS
Interior Design Club
Are you an interior design student? Do you want to meet students from all years in your program and connect with them through various activities and events? Well, this club's a no-brainer! The Interior Design Club hosts many destressors and interior-design related initiatives too, like collaborating to design mood boards. And the best thing is, even if you're not enrolled in Interior Design, you're still welcome to go!
Pilon School of Business Marketing Association
If you're studying Business at Sheridan and want to meet other students and get involved, this is your cue to sign up for the Pilon School of Business Marketing Association!
Sheridan Anime Club
Although Sheridan's faculty of animation, arts and design is in Oakville, Mississauga students love to share their passion for Anime. If you enjoy watching anime, reading manga or celebrating Japanese culture, you'll hands down have a blast.
Sheridan HMC Toastmasters
The goal of this club is to support the lives of current Sheridan students and alumni. You will have various opportunities to engage in public speaking, mentorship, networking and will learn a variety of communication tools and tricks
Sheridan Pollinators
Sheridan Pollinators is a club centred around environmentalism and sustainability. They work to raise awareness to environmental issues and do their part in helping the planet stay in good shape. If you're passionate about climate change and want to take action, bring your energy to Sheridan Pollinators and take together!
To learn more about HMC's clubs, click here.
WHAT WILL YOU JOIN?
While we only gave you a rundown of 15 clubs, Sheridan has plenty more that may appeal to you! Joining clubs/organizations/societies will improve your social skills, give you leadership opportunities and help you network with other students. And you never know where a connection will take you 😉