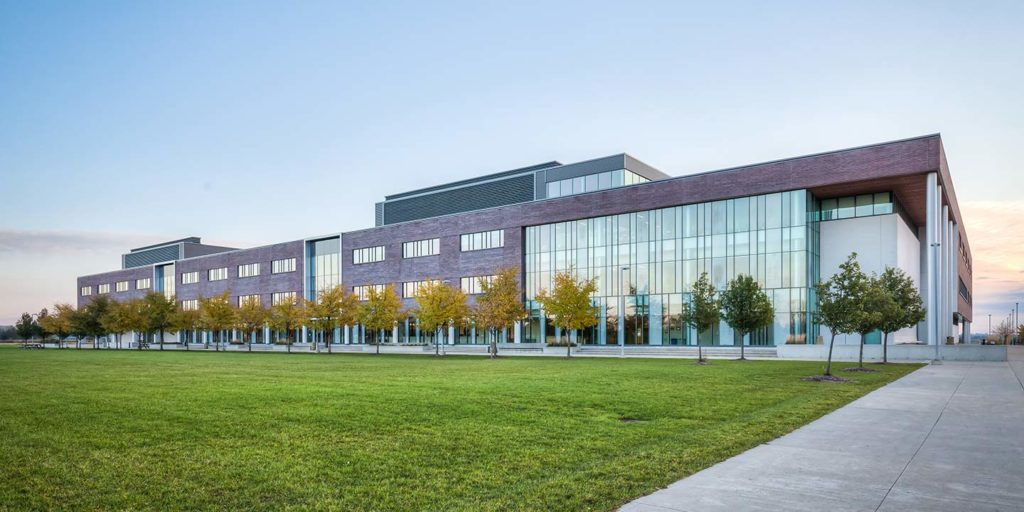 Apart from learning so many skills and gaining hands-on experience, college is a great place to get involved with extracurriculars to build great friendships and create unforgettable memories. Luckily, Conestoga college encourages a balanced student life and offers many clubs to choose from. Regardless of what you're interested in, it's important to take some time every week to step away from school work and have some fun! And it's even more enjoyable to do it with others. This is why we've narrowed down 10 fun clubs at Conestoga college that might be of interest to you!
Are you interested in yoga? That's all we need to know to tell you that this club is the right one for you! The Happy Stretch Club sends out weekly yoga videos for you to try, as well as yoga tips and tricks to ensure you're stretching your body properly and efficiently. But that's not all! Once a month, there is a live yoga class so you can connect with others and forget about school together, even if it's just for an hour!
If you watch anime in your free time, why not watch it with other people who are also super passionate about it? The anime club aims to create a community of students who can share their love for anime in a casual social setting. Many events and activities like trivia nights, movie nights, art competitions, topic discussions and several tutorials are hosted to facilitate conversation and encourage bonding.
If there's one thing to take away from this article, it's that self care during college is so incredibly important. This club helps you take care of yourself physically, mentally and emotionally. The club also provides a no judgement zone for students to learn healthy coping mechanisms for stress. It can be hard to go through tribulations alone, so if you need an extra boost, this club is a no-brainer.
This club is focused on teaching students all about technology and encouraging them to use it in all sorts of applications. Through workshops, tutorials, tech talks and more, students can broaden their tech knowledge and skills, all while having fun. If you've always wanted to know how apps, games or other technologies work behind the scenes, this is your chance to find out!
Do you want to practice your public speaking? Do you like debating with others? Are you interested in learning more about real world issues? Talking Heads may be what you're looking for. This club organizes debate competitions every month and also meets to discuss winning tips and strategies. Highlights include improving your oral skills, building up confidence, getting prizes and more! Plus, there's a little rumour going around that students who join debate clubs become more successful in the future. Just saying…
Biking is a great way to get out and get some exercise in. If that's something you're already doing, or want to get on, why not share it with others? Conestoga's biking club meets to discuss favourite routes, share milestones, promote wellness and create a community of unstoppable bikers! So while your roommate might not care if you rave to them about how you cycled 50 km this morning, the biking club will be ecstatic to hear that. And you'll also encourage others to do the same.
Gaming with strangers online might be fun, but gaming with other Conestoga gamers is a blast! The Conestoga gaming club is a group of students who love to game, both casually and competitively. If you want to connect with students with similar interests, hear about gaming news and participate in interesting discussions, this club is for you!
If you're a runner, or you want to start running to your daily or weekly routine, there's no better way to achieve your goals than with a group of students supporting you and your growth. The Conestoga running club meets once every two weeks to talk about all things running, from trail recommendations to tips and tricks, you name it! Whether your goal is to run 2 km or 40, this club will definitely give you the energy you need to accomplish your goals.
Every month, the book club chooses one book for the group. During the meetings, students discuss the book, elaborating on what they liked, hated or the different perspectives that one can perceive literature. If you love reading in your spare time and want to share your passion with other students, the book club is the place to be.
The Conestoga cooking club is for all those students that LOVE both making and eating food. At the cooking club, you will be able to cook various dishes, discuss a broad range of culinary topics like your favourite local restaurants and different types of cultural techniques, and also engage in some friendly cooking competitions. The best part is you can explore whatever recipes or cuisines you want. Whether you;re a vegan, a meat-eater or you've been into asian flavours lately, go crazy!
WHICH ONES EXCITE YOU?
After hearing about our top 10 clubs at Conestoga, are you drawn to any in specific? Maybe you sign up for a bunch and see what you're into. Regardless, know that there are so many opportunities for you to get involved and meet other students. Trust us, you're not alone; everybody wants to make friends.