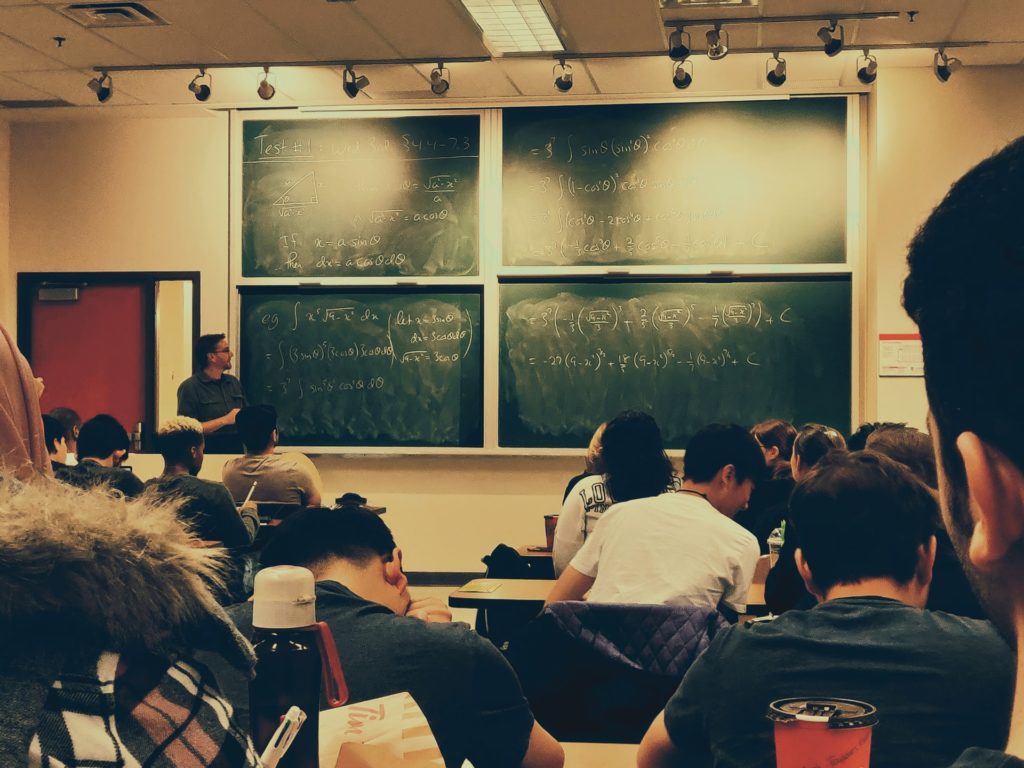 Your Academic Support Team
University is difficult which (most) faculty and staff are aware of. Students are engaging with a lot of new rigorous material and will need help understanding it. This is why professors hold Office Hours. Yes, they love it when you come and talk to them about their research (hint) but office hours are designed to give students help in understanding course material. But this isn't the only type of academic support you can get as a student at Dalhousie Unversity.
It's in the name
On the Dalhousie University website, there is an entire page dedicated to academic support services. This will give you a birds-eye view of all the academic support available. Keep reading to get the breakdown of the best services they offer.
Writing Centre
If you're in Social Sciences or Humanities and have to write tons of papers, the writing centre is your best friend. If you're a STEM student and haven't written a paper in ages but now you're in a class where you have to, the writing centre is also your best friend. Yes, you can make an appointment and have the paper you're working on critique. However, there's so much more!
They offer tutors to help with the writing…for free…no extra cost attached. Tutors at the writing centre can help with research papers and course assignments, business writing, applications/letters of intent for admission and scholarships, technical writing: science and engineering and so many more. Check out their online resource guide. Here you'll find pdf, word documents, video recordings for everything writing-related a student can ever need and it's just one click away.
When it comes to the best academic support service at Dalhousie, the writing centre takes the cake.
Study Skills
Studying in university takes a lot of time and effort. Sometimes even after all that work, the content does not seem to stick. It happens. The only way to work around this is through learning effective study skills. Eventually, students pick up on which methods work best for them but this is after a lot of trial and error which can impact their GPA. Skip all of this by using the study skills resources provided by Dalhousie University. There are workshops offered throughout the academic year that target every aspect of studying smart and not hard.
If the workshops don't seem like a good fit, there are personal study coaches available. They guide students with a more personalized approach in adjusting their current study skills. Before you make an appointment with the study coach, check out the handouts containing strategies to help students become better learners. This way, if you do go to the study coach it won't result in you receiving generic information since you've already tried all the basics.
Tutoring
Tutors are amazing and can really help increase a student's understanding of the material skyrocket. At Dal, they match students with tutors which ensures you're getting amazing tutors every time. However, having a tutor comes with a fee that you have to pay.
Bonus:
Emotional Support Dog
During exam and midterm season, there are usually emotional support dogs present on campus. This gives students the opportunity to relieve their stress and anxiety from tests and the dogs get tons of attention.
Apart from the academic support offered by your university, there are more ways to get help. Having a friend in the course you're taking is highly recommended. Look for students that are on the same level of dedication to their studies as you and form a study group. Peer study groups allow everyone involved to learn from each other. It also adds accountability, since people in the study group know they have to study and learn the content before the next study meeting or they won't be able to actively participate. That way everyone in the group stays on top of their work.