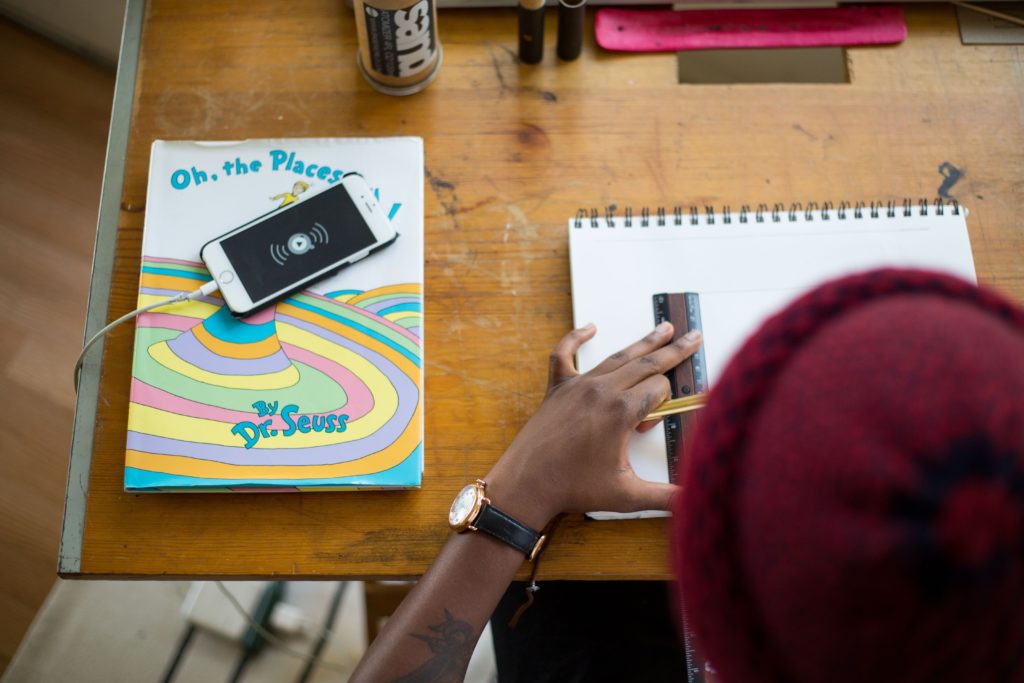 As a university student navigating all of the services and resources a university has to offer can be a challenge. It can be difficult to keep track of different deadlines and figure out what resources would benefit you the most. Here are eleven different USask services that should definitely be taken advantage of while you're a student!
Library Services & Workshops
The U of S is home to six libraries: Murray Library, which also holds the Digital Research Centre and the Archives and Special Collections; Education & Music Library; Engineering Library; Law Library; Leslie and Irene Dube Health Sciences Library, and the Science Library. All of the campus libraries have ample study spaces, access to desktop computers, and incredibly helpful staff! The Library Services has an abundance of research guides, online databases, and print resources. Additionally, the University Library hosts a variety of helpful workshops and tutorials for undergraduate, graduate, and new students.
Academic Advisors
Each college has their own set of academic advisors to assist students with navigating their degree requirements, different degree options, and educational goals. The academic advisors are fantastic at helping students navigate busy schedules and recommending classes that suit student interests.
Student Learning Services
The University of Saskatchewan has a wide variety of different types of academic support for students. It's important that students take advantage of the additional help so that they can do their best and get the most out of their time at university! Student Learning Services are there to assist students in developing their academic skills by offering writing help, math and stats help, and study skills help.
Find a Tutor
The University of Saskatchewan offers a variety of different tutoring options for students, including hiring a private tutor from an approved list of USask students as well as college/department specific tutors.
Student Undergraduate Research Experience (SURE)
SURE is a one term program for undergraduate students and consists of ten hours of training, webinars, and events that assists students with research they are doing in class or independently. At the end of each term, SURE participants can present their research at the Undergraduate Research Symposium and the SURE Summer Symposium. SURE is a wonderful way to network and gain valuable experience with public speaking.
Access and Equity Services (AES)
Guided by Saskatchewan's Human Rights legislation, AES facilitates accommodations and support for students based on disability, religion, family status, and gender identity. AES is an incredibly useful service for anyone who qualifies for it. The staff are kind, well-informed, very helpful, and always willing to answer any questions that a student might have.
Campus Rec
Home to intramural leagues, swing dance, yoga, triathlon, kayaking, and karate clubs where students can learn new skills and meet new people! There is a small additional fee that students pay to participate, either $50 a term or $10 for a drop in lesson. Campus Rec is not only a great way to keep active, but a great way to meet new people!
Career Services
A fantastic service at the University of Saskatchewan that helps students with finding jobs or volunteer opportunities, career planning, events, career fairs, resumes building, CV writing, and interviewing. They have fantastic online resources to help students start building their careers.
CareerLink via Career Services'
Accessible through students' PAWS accounts, CareerLink provides students with an easy way to sign up for workshops, make appointments with career counsellors, search for job and volunteer opportunities, and find on-campus recruitment. CareerLink is the best place for students to find on-campus employment for summer jobs and year-round employment.
Information Centre
Located in Upper Place Riel, the Information Centre hosts a variety of services! Lockers (located in the Tunnel near the Tim Horton's and the Murray Library Staircase) can be rented and printing credits for campus computer labs and SPC Cards can be purchased at the Information Centre. The Information Centre also provides students with a campus directory, faxing, general information, a lost and found service, notary services (by appointment), poster approval, and cell phone recycling. Students also can visit the Information Centre to renew their U-PASS each term.
USSU Bus Pass
The bus pass is already included in student fees, so why not take advantage of the bus pass, and use it for more than just getting to and from campus? The city of Saskatoon has many amazing local restaurants, wonderful walking trails, and lots of beautiful artwork. Saskatoon also hosts many events throughout the year like concerts, festivals, and Farmer's Markets.
USSU SafeWalk
Whether you're studying late in the Murray Library or finishing up your last class after dark, the USSU SafeWalk is there to ensure that all students feel safe and secure when walking around on campus. Outside of SafeWalk hours (8:30 P.M. to 11:30 P. M.), students are welcome to call Protective Services for a walking escort.
USSU Childcare Centres
The University of Saskatchewan has multiple resources for parents pursing university studies, such as on campus childcare! The USSU Childcare Centre provides care for children between six months old and six years old while the Campus Daycare provides care for children between two and a half years old and six years old.
In conclusion, the University of Saskatchewan has a lot of really amazing resources and services for students to help ensure the best possible university experience. Next, check out the Campus Guides' article The Best Student Clubs and Associations to Join at the U of S [hyperlink] to discover how to make the most out of your post-secondary education!