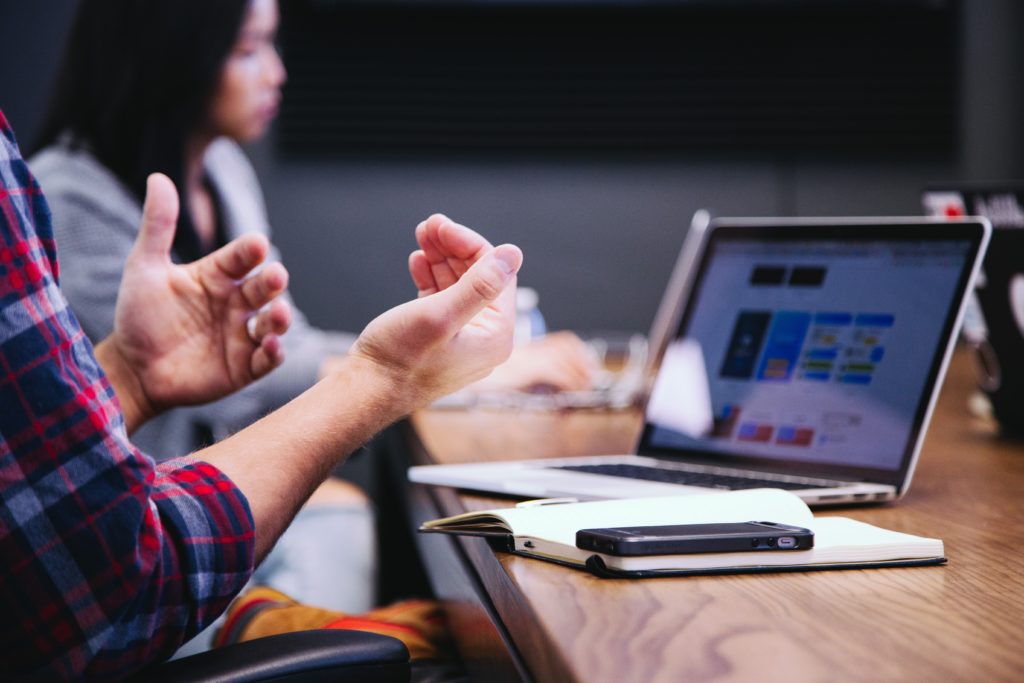 During my first year as a post-secondary student, I met with an academic advisor 6 times. Yes, you read that correctly. I had no idea what career path I wanted to take or how certain courses work. It was a really confusing time but definitely could've been worse if I didn't have any academic advisors at my disposal. At Nova Scotia Community College (NSCC) they provide several services to students to make their time at the college as smooth as possible. These are some of the services available to NSCC students.
ADVISING
One of the best services you can use is the advising team at NSCC. This team consists of a student services advisor, faculty advisor and your academic chair. For students who identify as African Canadian, Indigenous or International students, there are support advisors available who are dedicated to supporting your academic success. For African Canadian and Indigenous students these advisors connect you with leaders with similar backgrounds and promote events and experiences that honour and celebrate African Canadian and Indigenous heritage. Generally, the advising team is there to help with understanding program requirements, provide resources to help develop your academic and professional skills, provide access to academic accommodations for qualifying students and so so so much more. Seriously make an appointment with the advising team and ask all the questions you have. They will either give you an answer right away or point you in the direction of resources and other services which might be more helpful.
LEARNING SUPPORTS
Don't make college harder on yourself by not reaching out for help. The NSCC created these services and resources to help students. They're always there for you and can make your academic journey a lot more pleasing. Here are the learning supports to consider:
For students, faculty and staff who are interested in research and are not sure where to start or need help to access information along the way, the NSCC Library has compiled several resources outlining every step of the process. They look at everything from deciding on the topic to choosing research materials to cite your sources.
If you need help strengthening your English skills there are resources to help with practicing your English skills along with workshops and one on one support.
It is important to do your best at college, which a tutor might be able to help with. Through TutorMr students are connected to tutors who help improve study skills, keep them focused and organized and prepare students for tests and assignments. There is also the option of Peer Assisted Learning Supports. This program facilities peer-supported learning through study groups, drop-in sessions and other support sessions.
Writing and communication is an essential skill that needs to be developed and honed like any other skill. At NSCC they provide writing resources and appointments which provide information on understanding the writing process, effective use of grammar and punctuation, understanding your individual writing needs and more.
Career Resources
NSCC places a heavy focus on professional and career development to prepare their students in gaining employment after their time at college. The Student and Career Services along with the Work-Integrated Learning and Co-Op Services host career events for students to learn about volunteer opportunities, job fairs and more. The Student and Graduate Employment Job Board also makes career search more accessible to students since it provides information on employment opportunities for NSCC students to apply to. Lastly, there are helpful guides on career development, preparing for employment and creating a portfolio. These are important parts of landing your dream job and everything you need to learn about them is provided right here.
Go ahead and click the link to get an edge in your career journey.
Wellness and Counselling Services
After putting in all that hard work to reach out to advisors, access learning and career support, the most vital part is to check in with your overall well-being and mental health. No one can perform at their very best if they are not feeling well. Due to COVID-19 restrictions, personal and career counsellors at NSCC are offering both telephone and video counselling sessions. These counsellors can help with identifying and resolving both academic and life challenges, providing new strategies for coping with difficult resources and connecting students with other resources that would be helpful.
Remember to be kind to yourself. Life isn't a race but a journey that is different for everyone. It is within your best interest to seek out resources that can help improve your quality of life.
If you or someone you know needs immediate, emergency assistance, reach out to the Mental Health Crisis Line (1-888-429-8167).
The services at NSCC are all valuable resources some of which students may not be able to access once leaving the realm of education. For guides on some of the services discussed in this article and more check out this page.