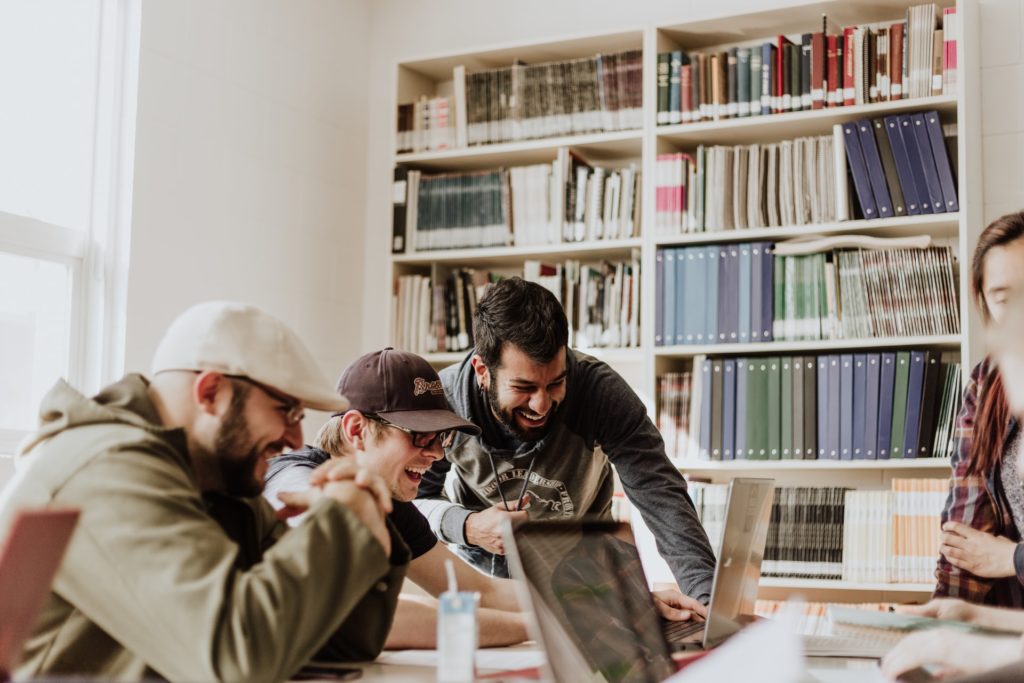 So you're considering Saint Mary's University or have already been accepted. The school looks amazing, you're excited to start your program and make new friends. Then you're hit with the hard question…how do I pay for this?
There are so many options available to you such as scholarships, bursaries and awards. Figuring out what scholarships to apply for and which ones you're eligible to receive takes a lot of time and research. However, if you put a little bit of time into looking for these scholarships now you can cash in later for all your hard work.
Let's dive right in…
RENEWABLE ENTRANCE SCHOLARSHIPS
If you're a high school graduate and obtained an admission average of 80% or higher then renewable entrance scholarships are by far the easiest for you to obtain since it's automatically given. That's right, no extra steps are required to qualify!
It gets better. This scholarship is renewable so you can be awarded the entrance scholarship a total of four times (they are renewable a maximum of three times). However, this is conditional on you obtaining a minimum GPA of 3.67.
ENTRANCE AWARDS – APPLICATION REQUIRED
These awards require a separate application to be submitted by any eligible students. These awards require students to have a minimum of 80% admission average, or 95% admission average in the case of the Bahamas Ministry of Education scholarship. The students also have to demonstrate financial need and are required to submit a special application and sometimes an essay is also needed. The awards available are the Harrison McCain Scholarship/Bursary, Techsploration Science Award, The Bahamas Ministry of Education / Saint Mary's University Scholarship and the David Wang Scholarship.
PRESTIGIOUS ENTRANCE AWARDS
During high school were you active in community involvement and extracurricular activities all while maintaining stellar grades? Then you might be eligible for one of these awards. They are the Presidential Scholarship and the Presidental International Baccalaureate Scholarship, the Santamarian scholarship and the Sobey Innovator Scholarship for Bachelor of Commerce Students. They all require a high academic standing in high school, an entrance awards application, an essay of 750 words, a resume and a letter of recommendation from a high school Principal, Guidance Counsellor or Teacher.
ACADEMIC ACHIEVEMENT SCHOLARSHIP
So you didn't receive a renewable entrance scholarship upon applying to Saint Mary's University. That's completely okay! Students who obtain a minimum GPA of 3.67 and did not receive a renewable entrance scholarship are eligible for the academic achievement scholarship. Best part? There's no application required. Just sit back and be rewarded for putting in the hard work during the academic year.
SAINT MARY'S UNIVERSITY ALUMNI LEADERSHIP AWARD
This award is for all the Varsity athletes at Saint Mary's University. It is awarded to students who show leadership qualities, financial need and have a satisfactory academic standing. To find out more about the application process click here.
SAINT MARY'S UNIVERSITY FACULTY UNION SCHOLARSHIP FOR ACADEMIC EXCELLENCE
This prestigious scholarship is typically available to full-time undergraduate students completing their final year who have a high academic standing. However, graduate, part-time and third-year students can also apply. So if you have a minimum GPA of 3.75 at Saint Mary's University, definitely check out this scholarship.
BURSARIES
After exhausting all the scholarships and awards options, also consider applying for bursaries. Bursaries are given to students who demonstrate a financial need and are used to supplement the other funding they already receive since they are typically smaller amounts. Saint Mary's University provides several bursary options for its students all of which require an application. The financial need-based bursary is open to all students enrolled in a degree or diploma-granting program. The applicant must have a minimum GPA of 1.70 and demonstrate a financial need. The SMUSA Opportunity Bursary is also open to all students at Saint Mary's University who demonstrate financial need. To be eligible you must have obtained a 70% admission average and a GPA of 2.0 to maintain the bursary.
However, the other bursaries available have more specific criteria and are not open to all students of the university. Check here to view the criteria for the other bursaries available.
There are many opportunities to obtain scholarships and awards that not only assist with funding your university expenses but reward you for your hard work. This article definitely does not even come close to providing all the scholarships available since there are so many to get for a wide variety of qualifications. To know more about all the scholarships and awards available at Saint Mary's check out here. There are many other external awards you may be eligible for, you just need to put in the effort.
Best of luck!