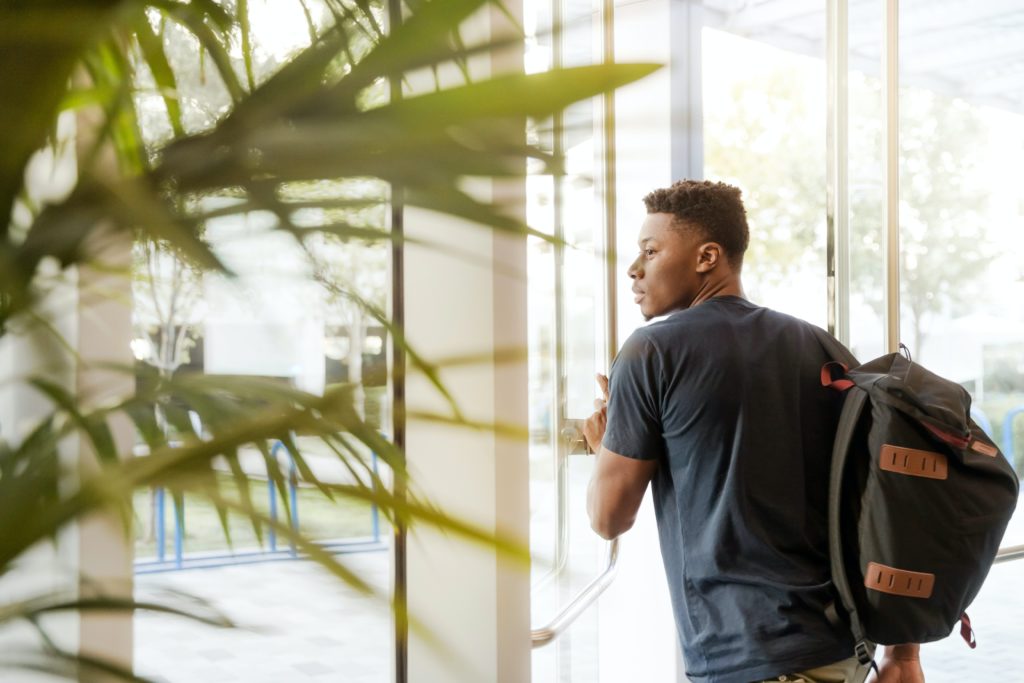 International students are very fortunate if they have the opportunity to take up a post-secondary education at an institution like Durham College. They have a lot of services and opportunities for international students to keep the playing field between foreign and local students fair and equal. 
Off-Campus Employment:
Durham College extends documentation and knowledge for international students to inform them that they can in fact work off-campus. If you satisfy all of the following conditions as an international student, you can work off campus for up to 20 hours per week without a work permit:
Hold a valid study permit that includes a condition saying you can work off campus;
Have a Social Insurance Number (SIN);
Full-time student at a designated learning institution (DLI) (Durham College is a DLI);
Enrolled in a post-secondary academic, vocational or professional training program; 
Currently studying;
Program of study is at least six months long, and leads to a degree, diploma or certificate.
Durham College also ensures that international students have the luxury of learning about their campus and all that it provides, as well as important dates that the students should note down.
If you're a foreign student looking to apply to Durham College they've made the process quite simple as they even go as far as allowing you to select your country on a map and view the specific requirements for admission for that country individually to make sure there is clear communication between the admission team and the student. Durham College also has a Live Chat for international students where they can ask any lingering questions that they may have or concerns as well. This portal is open between 8:30am to 4:30pm. Now, if students want to speak with one of their international student advisors, admissions officers, or finance officers, throughout the semester, they are invited to attend the "International Ask-Us-Anything" online drop-in sessions on Tuesdays and Thursdays.
Some more student supports for international student include:
Downloadable PDFs: These PDFs include topics such as, Renew your study permit, Apply for a Temporary Resident Visa from within Canada, Apply for Co-op work permits, Apply For a Post-Graduation Work Permit and Immigration in Canada.
Tax Information: Durham College also provides information on filing a tax return in Canada which refers to the process of filling out an income tax form and sending it to the government. They suggest that If any of the following apply to their international students, they need to file a tax return, earning money from on-campus and/or off-campus work While in Canada or being awarded a scholarship or bursary.
Housing: When starting your academic adventure in Canada, finding a place to live is a key priority, and we realise that the hunt for a home away from home can be frightening or perplexing. Fortunately, there is a broad selection of accommodation options available at Durham College and throughout Durham Region to suit every budget and lifestyle.
Health supports: Durham College also urges its international students to make their health and wellness a priority by making an appointment with the Campus Health Centre for an international student wellness check. Any health problems they may have will be addressed by our international health experts.
Lastly, a fun and wholesome bit is when you're applying to graduate after successfully completing your program, make sure to also head over to the Durham College website and download their "Invite your relatives or friends to visit you in Canada" PDF. They could be eligible to watch you go up on stage and watch you graduate. All in all this university, definitely has some great resources for it's students and continues to amaze and inspire its community to be welcoming to foreign education seekers as they continue their journey to a higher education through a more difficult journey than those of us who are born in Canada.