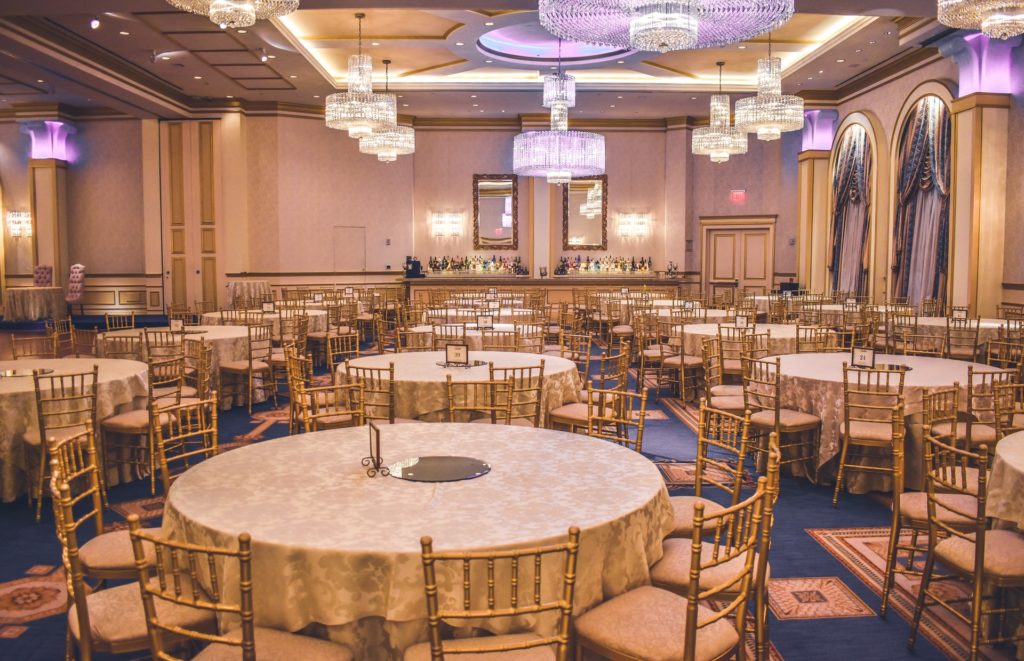 Are you looking for a fun and exciting way to make new connections, get involved on campus, learn new skills and gain leadership experience? Well, you're in luck! Joining a club or student society at Saint Mary's University lets you do all that plus more.
The hard part is deciding which of the many clubs at Saint Mary's you wish to join. Here's a breakdown of some of the clubs and student societies you may choose to participate in during your time at Saint Mary's:
SAINT MARY'S UNIVERSITY STUDENTS' ASSOCIATION
The student union is one of the best ways to get involved on campus to both protect and advocate for student's rights at the university. The vision of this association is to ensure the highest quality of life for Saint Mary's students. They offer many services to all students such as the Halifax Transit U-Pass, Health and Dental Plans, Pride Centre, Women's Centre, Community Food Room and so much more.
Now that sounds great, but how do you get involved?
There are so many ways! You can join any of the SMUSA's committees based on your interest, run for elections for the spot as president or a member of the board of directors or get hired as a vice president or director of the SMUSA.
If you're not too sure as yet if you want to join the SMUSA you can always volunteer at one of their many events to get an inside peek at what they do.
CULTURAL CONNECTION
Being on campus, possibly far away from your home can leave some missing being around people who share the same values, cultures and perspectives. This is a great opportunity to seek out societies based on a shared culture. These societies are open to both international and domestic students who identify with the cultural background in which the society represents. These societies aim at creating a welcoming space for those with similar backgrounds while hosting events to bring awareness of the culture. Learn more about these cultural societies by checking out the Saint Mary's active student societies website.
DEPARTMENT-SPECIFIC
Are you a commerce student now learning to navigate the business world? Maybe you're a budding chemist and wish to share your ideas with people who are also interested in chemistry. This is where the department-specific societies come into play. There are societies for engineering students, biology students, anthropology students and so many more. Even though each society has various objectives they wish to complete, they all aim at creating a space for those interested in the specific discipline to grow and learn from each other. It's a great opportunity for first-years to learn more about their majors and for older students to build stronger connections in the community.
ATHLETICS
Taking a break from the world of academia we enter the realm of athletics. Saint Mary's has spaces for those who wish to stay fit and play sports in a recreational setting. However, for those interested in a particular sport and wish to play competitively then club sports are your best shot. While most sports at Saint Mary's University are open to those of all gender identities, there are some which are specific to women and men. These are, the men's baseball and field lacrosse teams along with the women's field hockey and lacrosse teams. However, if you're looking for some specific sports to try out for, here are the top picks:
Not only will you participate in competitions, but you will also be involved in numerous on-campus and community-based events. Check out the team's Instagram for some behind-the-scenes photos and videos.
Interested in dance? Why not try out for the team who at the finals for Dance Quest Canada 2019 won the title of Best Choreography? Looking at their long list of dance titles, anyone with a passion for dance would for sure have a fun time with this club. For behind-the-scenes images check out their Instagram.
Even though new to the competitive scene, this club has definitely started making a name for itself. If you're a tennis enthusiast who would like to play at the competitive level, check them out.
HELPING OTHERS
Volunteering and helping a cause you are passionate about is another great way to get involved on campus and help others. There is a wide range of societies at Saint Mary's University that deal with helping out. These include the Environmental Society, Habitat for Humanity, UNICEF and so many others. You can find out more about these societies by clicking here.
There are definitely lots of things to do at Saint Mary's and hopefully you find a space that is just right for you. If you've looked through all the clubs and societies available and haven't found any that you're interested in then you can start your own society!