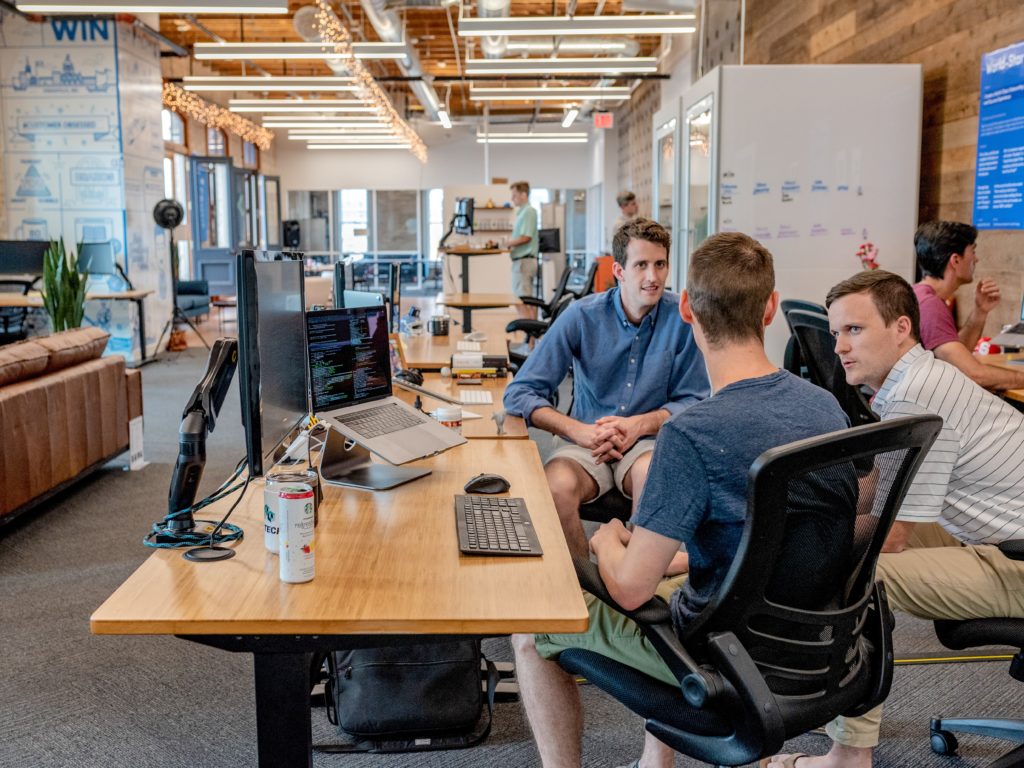 Net Soc OTU:
They are a student organisation whose main objective is to improve Ontario Tech's Networking and IT Security curriculum in order to give the greatest Information Technology experience possible! They are committed to helping their peers improve their academic and professional growth by creating a number of activities that expose students to a variety of industry views within the IT sector. They hold seminars, study sessions, guest speaker events, a student-led Capture the Flag (CTF) competition every year, and send competitors to Hackfest, Canada's largest hacking event! This is one of Ontario Tech's oldest and most well known clubs. Typically the social scene consists of student's from the university's popular Networking and IT Security program. If you're interested in being part of a well organized club with a rich history, be sure to check out Net Soc!
Women in Engineering:
They honour all of the incredible women that make up the Ontario Tech engineering community and the rest of the globe! They believe in empowering the wonderful women out there doing incredible things and playing important roles in their careers, communities, and families. They believe that there is no one-size-fits-all approach to being a woman. If you wish to get a taste of what this club is all about, be sure to check out their discord server. They have channels for casual conversations and have announcements regarding upcoming events, important dates, and other club-related content. They have a very outgoing and progressive executive team and love to meet new people!
BIPOC OTU
The BIPOC Club is a very revolutionary club and provides the presence of a very important cause. This organization educates its members on current political events and concepts relevant to the BIPOC community. It is a welcoming environment for students who identify as Black, Indigenous, or a person of colour at Ontario Tech. Their club is dedicated to starting dialogues about important topics that affect the BIPOC community. This is an excellent community to be apart of if you're interested in empowerment and learning more about ongoing oppressions that this community is victim to.
Cloud Tech OT
As the cloud computing business continues to develop and take over the globe, it's critical that OTU students have a dedicated club where they can learn more about it! For individuals interested in Cloud platforms, They try to offer a robust informational environment that is both helpful and easy to access. This is a fairly new club at the university and has already begun to stir up some noise. They target a very in-demand industry that the student's at this university can really benefit from.
Ontario Tech Accounting Association (0TAA)
The Ontario Tech Accounting Association (OTAA) is a student-run group that aims to give numerous chances for Ontario Tech students to succeed! They are devoted to supporting their accounting students and assisting them in entering the accounting profession as an association within the Business and IT Society (BITSoc). They guarantee that their members get the most out of their academic experience by hosting professional development seminars, networking events, and an annual case competition.
Student Law Association:
Phi Nguyen, a former University of Ontario Institute of Technology student, created their Student Law Association in 2009. The club was formed in order to offer present students with information about post-graduate legal studies. The SLA functioned as a community for faculty and students to share their ideas, opinions, and knowledge about ongoing legal and justice-related problems because there was no other law-related organisation on campus at the time. The Student Law Association's mandate includes participating in advocacy fundraising campaigns and supporting human-rights-related social concerns, in addition to offering essential knowledge to students in the community.
Human Resources Association (HRA):
The Human Resources Association is a student-run organization at Ontario Tech University that is very passionate in being a strong and easily accessible resource ground for Ontario Tech students to obtain the necessary skills, experience, and connections to succeed in their Human Resources professions and throughout the corporate world. They host many fun and informative events such as resume workshops.