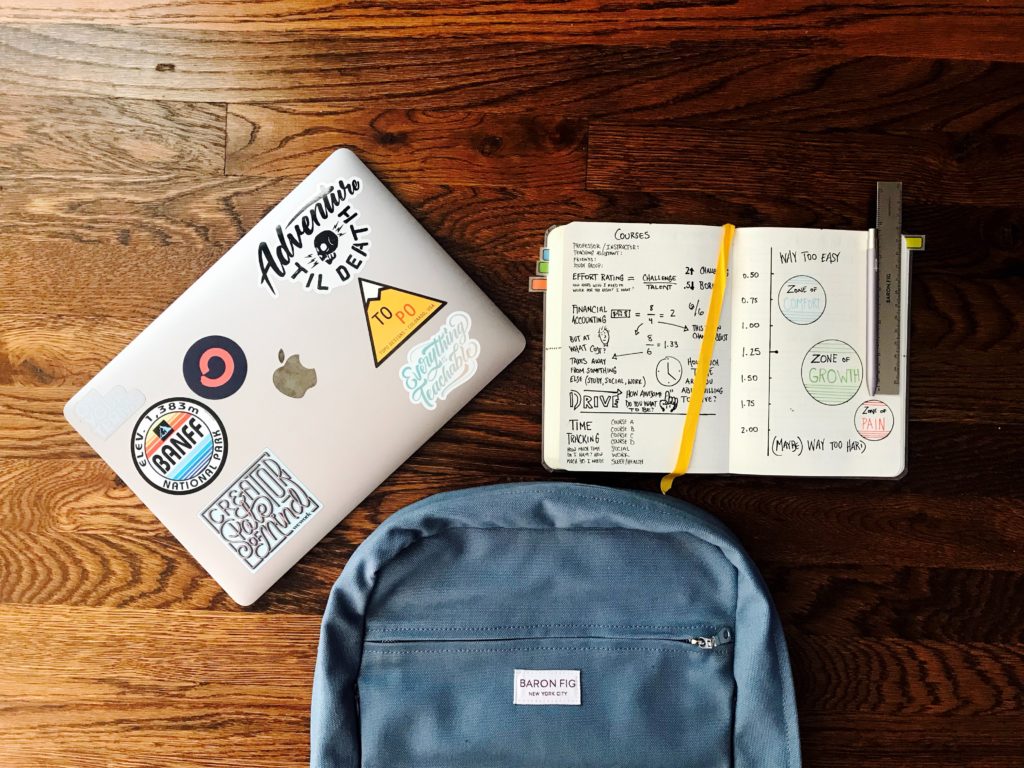 Students should study all program material, admission criteria, and any other extra applicant requirements before beginning the application process. If they meet or will meet the criteria when they graduate from highschool, they can apply online at ontariocolleges.ca. Student's application and all supporting papers must be sent by ontariocolleges.ca no later than February 1 for autumn start, October 1 for winter start, and February 1 for spring start to ensure fair consideration for your program of choice. If there are remaining program vacancies after those dates, suitable applicants will be reviewed on a first-come, first-served basis. For highly competitive programs, the timeframe for equal consideration is critical. There are more applications for highly competitive programs than there are seats available in each program.
The Application steps, as provided by Durham College are as follows:
Step 1: Choose A Program
You will need to view the requirements of the particular course that you are trying to apply to in terms of the highschool courses you'd need to successfully complete
Step 2: Apply
Via ontariocolleges.ca students must pay a $95 application fee in order to successfully be able to complete the application and submit it
Step 3: Submit the student transcript
If you are a current high school student, your school will send your grades electronically to ontariocolleges.ca. Transcripts from post-secondary (university/college) institutions can be requested to be provided electronically through the ontariocolleges.ca website's Request Ontario College/University Transcripts section. If you have a foreign transcript, you must submit either an ICAS postgraduate comprehensive – course by course report or a WES comprehensive report to ontariocolleges.ca.
Step 4: Durham College Acknowledgement
Durham College will send you an appreciation letter with all of your programme selections as well as vital information on how to track the status of your application.
Step 5: Offer of Admission
If you are accepted to one of Durham College's programmes, you will get notification through email. You will also receive a hard copy acceptance letter in the mail. If you get a "conditional offer," it implies you're still in school and haven't completed all of the entrance criteria. Please ensure that any missing entrance criteria are submitted before the deadline.
Step 6: Confirm the Offer
Please confirm your acceptance offer before the confirmation deadline on the ontariocolleges.ca website. Applicants may only accept one admission offer at a time. Acceptance confirmations are performed through ontariocolleges.ca, which then informs Durham College of your decision.
Step 7: Follow-up
Keep an eye on your email for more information on payment and registration. Please email admissions@durhamcollege.ca if you require assistance.
What are some requirements? Well to list a few OSSD (Ontario Secondary School Credential) and equivalent secondary school diploma from another Canadian province or territory. There's also a course-by-course analysis of an equivalent secondary school diploma earned outside of Canada. To establish if their level of success is equal to an OSSD, applicants who were educated outside of Canada must have their papers reviewed by a credential assessment service (ICAS) and present proof of educational qualifications.