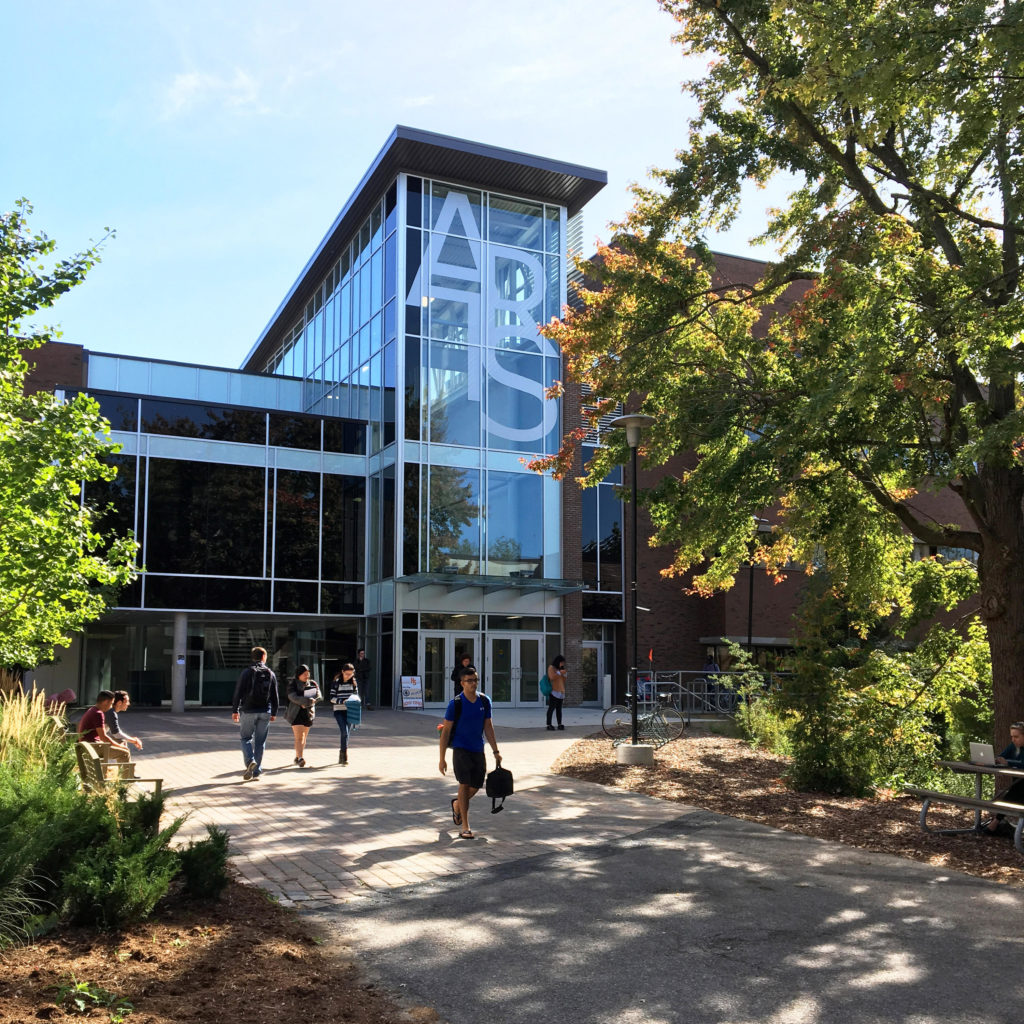 The University of Waterloo is one of Canada's most reputable post-secondary institutions, but its beginnings were quite humble. What is now a 100+ building school was founded more than 60 years ago. Read along to find out how the university started and grew to become the hub of education, innovation and entrepreneurship that it is today.
THE BEGINNING
The year was 1957 and Canada was in a post-war state. The Cold War had begun and the Soviet Union was growing, propelling fears that Canada was falling behind. Most universities at the time were still stuck in the pre-WWII mentality; people believed there was a great future for Canada, but no one could grasp it. This is where the University of Waterloo's founders come in. Gerald Hagey and Ira Needles both had bachelor of arts degrees and came from prestigious careers. Their goal was to expand and develop post-war Canada through education. But they, along with Albert S.Barber, first director of co-op education programs, believed that students should learn through experience, and thus, co-op was born. While today, co-op attracts thousands of students to Waterloo, it was not initially well accepted by critics. Upon its introduction, people were skeptical and thought the idea would threaten universities. They referred to it as "Interrupted Education." Nevertheless, Hagey and Needles kept going. Although co-op was initiated in the faculty of engineering, it gradually spread to all other faculties and programs.
THE BIRTH OF WATERLOO ENGINEERING
It's no surprise that Engineering was Waterloo's first faculty. In July of 1957, 74 students started classes at Waterloo College Associate Faculties. Their classes took place at two portables with tin roofs located in a parking lot. The amenities weren't the best, but the students' passion kept them going until Waterloo's first building, the Chemistry and Chemical Engineering Building, was completed in December of 1958. This building is now named after Douglas Wright; he's a pretty important dude! Wright was the founding Dean of the faculty of engineering and remains the youngest ever dean of engineering, starting the role at 32 years old. Although Wright loved co-op, he believed that the school needed theoretical research to distinguish itself, giving Waterloo students both academic and experiential learning. As early as the 70's, Waterloo began giving professors ownership of their research. This was a new move for Canadian universities and instigated Waterloo's large startup culture. In 1981, Wright became the university's third president. His commitments laid the foundation for Canada's largest engineering school today.
THE RISE OF COMPUTER SCIENCE AND TECHNOLOGY
Computer Science was another one of Waterloo's first programs. The key player here is Wes Graham. Graham was a professor and the first director of the computing centre. In 1960, as computers became more popular, Graham urged the university to purchase an IBM 610, one of the first personal computers. While other universities didn't have computers or were trying to build their own, Graham encouraged getting more computers and using them effectively. He soon gave undergrads access to these machines, making Waterloo among the first universities in the world to do so. His goal was to provide students with state of the art technologies that would propel them forward in their education and research. In 1966, Waterloo became one of the first North American universities to establish a separate department of computer science within math. Today, Waterloo's computer science program stands out as one of the best in the world.
BUILDING UP REPUTATION
Through the years, Waterloo has continued to establish new programs and faculties, enlarging its campus and increasing its impact on students. In 2003, the largest building dedicated to cooperative education at a canadian university, the William M. Tatham Centre for cooperative and career services, opened. Since then, it's become the epicentre of experiential learning. In 2004, the architecture program moved to Cambridge, where students received more space and technologies to complete their design projects. Shortly after, in 2006, the school of pharmacy and health sciences opened in downtown Kitchener. Additionally, in 2007, the Canadian foundation for innovation announced a 33M grant to the university of Waterloo. This is the largest amount to ever be awarded to any Canadian University. Finally, in 2009, Waterloo's school of interaction design and business was founded in Stratford. All of these advancements and expansions have given students and faculty the opportunity to enhance their education and resources, taking part in cutting edge research. For example, in 2018, Professor Donna Strickland became the third woman in history to be awarded the Nobel prize in physics. In 2020, amidst the global pandemic, Waterloo shifted towards remote learning and has seen the largest spring term class in Canada learning remotely.
64 YEARS LATER
It's fair to say that Waterloo had a humble beginning for sure. What started as a 74 person engineering class has turned into a world-renowned institution with over 40,000 enrolled students and over 200,000 alumni in 152 countries. We bet if Hagey and Needles saw the university today, they wouldn't be disappointed. 
Get insights on all things post-secondary. Become a Member today.