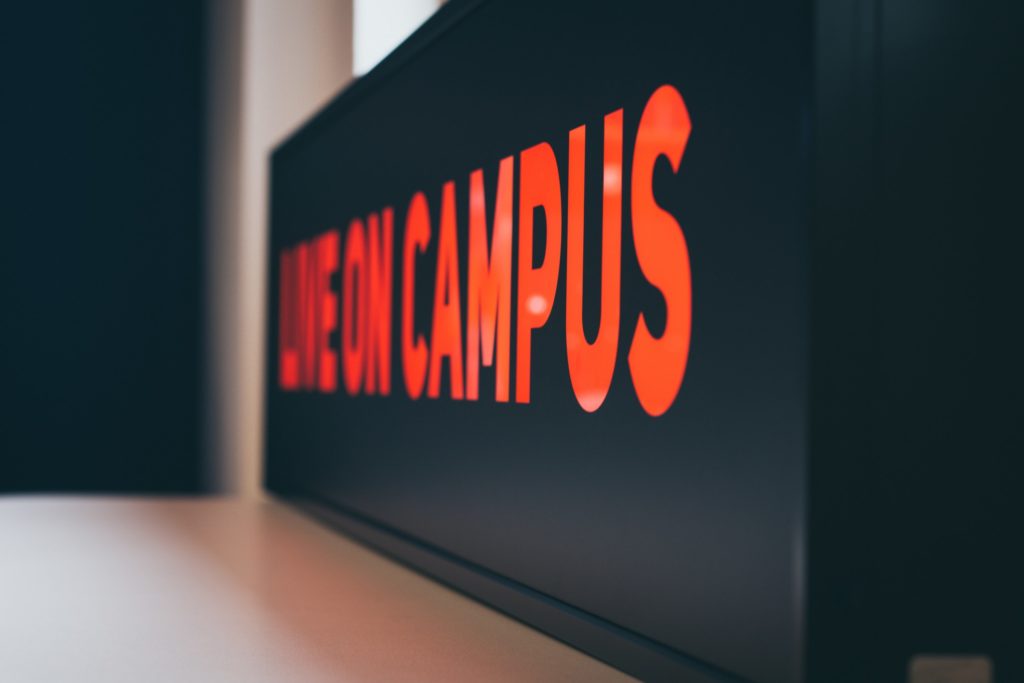 There's no doubt that the city of Waterloo is a very student town. WIth three post-secondary institutions, including the University of Waterloo, students from all around come to live here. Deciding where to live can be tricky, so we've compiled some on campus and off-campus options for you to make things a little easier! These are our top places to live at/near the University of Waterloo.
ON CAMPUS HOUSING
If you're a first year starting out your degree at the University of Waterloo, you've probably thought about living in residence. This can be a great option to immediately meet new people and get involved on campus. You will be sharing bathrooms, kitchens, laundry rooms and other amenities with other students. The University of Waterloo offers eight residence options, but these are our top four (in no particular order). All of them come packed with communal spaces for socializing, activities and events as well as a 24/7 front desk for anything you need.
V1 is the first residence building built for the University of Waterloo. It's super historical and nestled in a bunch of trees, so you know that it already gets bonus points from us! It also is the closest residence building to campus, so your commute will be fairly easy and straightforward. V1 houses 1381 students, has a large cafeteria and plenty of study and hang out space for you and your friends to chill. With single, double and interconnecting rooms, you will get the privacy levels you want.
REV is exclusive for first year students, so it can be a great place to meet other new people, who are probably also trying to make friends. But, it also has a reputation of being kind of crazy. This is where first year shenanigans happen, so if you're into that, by all means. This residence houses 960 students and only offers double rooms. What sets it apart is its fitness room, which you can use instead of walking to the Sports Complex on campus.
For suite style dorms, this is your best bet. MKV is the newest suite style residence on campus and also the only suite-style facility with air conditioning. Basically, you will be in a suite with 3 roommates, where you will share two bathrooms, a kitchen, and a large lounge area. Since you have your kitchen, meal plans are optional in this residence. A big plus is privacy but a big minus is that spots are limited! Housing 320 students, you want to apply as soon as possible if this is on your top presidents list. On the bright side, it's not too far from REV and V1, so you won't miss out on any of the fun things going on.
A little further from Campus is CMH, Waterloo's newest residence building. If you live here, you will get top notch accommodations and live in improved floor plans. The facility has great lower level social spaces and is located right beside a large plaza with lots of what you'll need. Housing 539 students in single and semi-private rooms, it's definitely a popular choice!
OFF CAMPUS HOUSING
As you get older in your education, you may decide to explore some off campus options. Waterloo has plenty of condo developers always building new apartments for students. One plus from off campus housing is your ability to make your own food. This can however, be a minus depending how you look at it. Living away from campus also means being away from all the commotion, but depending on who you are, you might enjoy being a little more isolated. One thing's for sure though; some student apartments are definitely a little more on the luxury side, and it's very clear in the rent. The following is a list of some of the popular student apartments in the area.
Consisting of Bridgeport, Preston, Blair, Fergus, Elora and Hespeler highrise buildings spread throughout the area, Rez-One offers high quality suite options. Units come fully furnished and offer 3, 4, and 5 bedroom units. You also get your own ensuite. Amenities include common laundry, study and lounge spaces and some of the buildings include fitness rooms as well.
ICON consists of two-tower buildings on Phillip St. and Columbia. There are a variety of suite options for 2, 3 or 4 people. Arguably the most luxurious on this list, apartments come fully furnished in contemporary design and name brand and high quality materials are used. In fact, we think it might be a little more than what you need as a student, but it's still an option. Common spaces are where ICON shines, with a rooftop basketball court, a rooftop patio, a fitness centre and yoga room, spa-like change rooms and more.
Accommod8u is another student apartment development. With many different locations, you can choose the one that's right for you. While units differ, some commonalities are large windows, full kitchen, ensuites, shared laundry, and study spaces.
With 10 mid-rise and high-rise buildings scattered around, Sage living offers a variety of different unit options. While it may require a little bit more research to find the right apartment for you, it could be worth it! Also fully furnished, these apartments are move-in ready and provide you with much of what you'll need to stay active and healthy. Each building will offer slightly different amenities so be sure to check them all out.
There are so many other student condo companies along with tons of houses close to the University of Waterloo. If you start looking early enough, you might find a sweet deal. Take this as a starting point.
GOOD LUCK!
Choosing where to live is not an easy decision. It's also the beginning of a new chapter in your life! Try to take it easy and let yourself mess up a couple of times. You might forget about laundry one week, or run out of groceries before you even know it. But whether it be the dons or the front desk in the university's residence buildings or the management team at the student apartments, there are always people to support you! 
Empower your academic journey with scholarships and insights. Become a member Here.