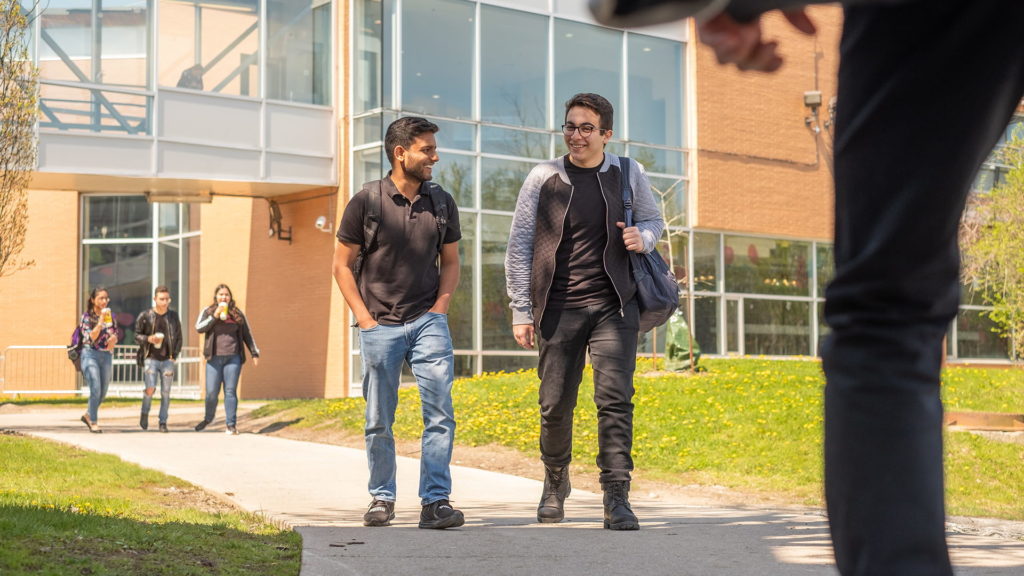 Since its inception, Sheridan College has gradually made a name for itself, excelling in many different fields of education. But every school is known for something in particular, and the following are only some of the programs that give Sheridan its great reputation. Here are the top 6 programs at Sheridan College.
1. ANIMATION
Designation: Honours Baccalaureate Degree
Duration: 4 years
Campus: Oakville
Described by Michael Hirsh (co-founder of Nelvana) as the "Harvard of Animation," Sheridan has one of the most coveted Animation programs. This is for many reasons. First, At Sheridan Animation, you will get complete creative freedom and get access to state-of-the-art hardware and software that will help you create your own characters, stories, and films. Also, you will be involved in the creative process from start to finish, collaborating with peers and seeing your initial vision come to life. In addition, Sheridan's Animation program allows you to take part in a three-month work term. Employers from all over the continent will come in to see your work and potentially hire you! As a result, many Sheridan Animation graduates have ended up in places like Disney, Pixar, Dreamworks and much more!
2. GAME DESIGN
Designation: Honours Baccalaureate
Duration: 4 years
Campus: Oakville
Sheridan's game design program also takes one of the higher spots on the college's top programs list. If you want to design the next MARIO KART, this program is for you! At Sheridan Game Design, you will be immersed in the world of video games by learning from industry professionals and working with others to develop new and exciting games. In addition to your game design courses, you will receive an interdisciplinary education, covering topics such as 2D and 3D art and animation, game narrative and audio, professional development and project management, and much more. You will also receive work experience in the co-op term, helping you stand out from the crowd.
3. ENGINEERING
Designation: Baccalaureate Degree
Duration: 4 years
Campus: Brampton
Sheridan offers two engineering degrees: mechanical and electrical. What makes Sheridan's engineering degrees different from any other post-secondary institution is that they give students the perfect balance of theoretical knowledge (found more so in universities) and hands-on training (found more so in colleges). Small class sizes ensure that you get as much support as possible from professors and make lots of friends within your class. In the first year, you will learn a common curriculum, and in the second year, you will choose between mechanical or electrical engineering. In your third and fourth years, you will get the option of specializing in Power & Energy or Mechatronics. Studying and working in some of Ontario's best and most equipped labs, you'll be job ready immediately after graduation!
4. EARLY CHILDHOOD EDUCATION
Designation: Ontario College Diploma
Duration: 2 years
Campus: Brampton & Oakville
If you're passionate about young children, early childhood education is your go-to program. At Sheridan's early childhood education, you will learn all about the current issues and theories of child development, different approaches and theories of curriculum, programming for children of all ages and much more. As a student in this program, you will have the chance of gaining real-life experience in three different placements, working in childcare centres, kindergarten classrooms and more. You will even have the option of completing your placements internationally! Early Childhood Education offers both part-time and full-time learning, giving students the flexibility needed by many. Post-graduation, you will be equipped to enter the workplace as an eligible member of the College of Early Childhood Educators (CECE).
5. CHILD & YOUTH SOCIAL WORK
Designation: Ontario College Advanced Diploma
Duration: 3 years
Campus: Brampton & Oakville
Mental health is a serious concern, and one that is becoming more and more important. If you are passionate about helping young people overcome their challenges and develop resilience strategies, child and youth social work is for you! As a child and youth social work Sheridan student, you will learn through rigorous case studies, classroom discussions, collaborative work and hands-on training. If you've not already noticed, Sheridan excels at experiential learning, and this program is no different. Shelters, foster homes, residential treatment facilities and community outreach programs are only some of the locations where child and youth social work students complete four semesters of field experience. Simultaneously, you will spend two days a week in a lab, where you will expand your knowledge to further help you in your placement. All of this training will ensure you leave Sheridan, ready to fulfill your full potential!
ARE YOU READY TO BECOME A BEAR?
The above programs are only a fraction of what Sheridan excels at. Marketing, business administration, psychology, animal care, information technology, illustration, performing arts, visual merchandising arts, and more are a few other programs that Sheridan is known for. No matter what you go for, know that you are receiving a great education! Whether you want to be an engineer or a videogame designer, Sheridan has a program for you!