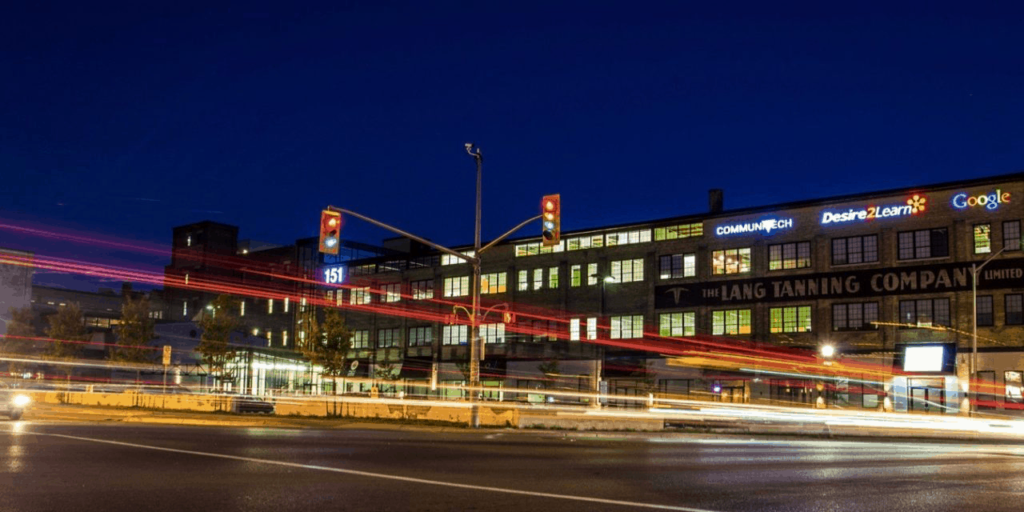 If you've read our article about the Top Things You Need to Know About the University of Waterloo, you would know that the school does not shy away from having a ton of clubs- and we mean hundreds! Chances are, whatever you're looking for, you will find. And if you can't find it, you can start it yourself! We've scattered through all of Waterloo's clubs to find some of the most interesting ones that you probably don't even know exist! Are you looking to spend some time away from studying next term? Read along to see what club suits you best.
1. ANIMUSIC ENSEMBLES
Do you like music and anime? If the answer is yes, there's no better club for you! Animusic Ensembles members play music originating from video game and anime soundtracks.
2. BRAIN EXERCISE INITIATIVE
It was recently discovered that exposure to basic reading and math problems for 30 minutes a day, 5 days a week can have a positive impact on the memory of Alzheimer's patients. Members of this club visit local senior homes and volunteer their time reading and solving math problems with the elderly.
3. BREAKERS
Breakers is the go-to club for hip hop culture and breakdancing. Whether you want to show off those dance skills for fun or you want to compete professionally, Breakers has got you covered!
4. CAMPUS CRUSADE FOR CHEESE
As evident in the name, members of Waterloo's Campus Crusade for Cheese have a special relationship with cheese and its pairings. Do you share the same passion? Enjoy a night of eating cheese and drinking wine. Nothing better to set your mind at ch-ease.
5. COFFE N' CODE
Whether you're learning coding in school or not, if you like to code and you like coffee, then Coffee N' Code is the place to be. Join the club for a few hours a week to work on a personal or school project and connect with like-minded people!
6. UWDJ
Are you a DJ? Do you pretend to be a DJ at parties? Do you just like to jam out to your favourite songs? UWDJ aims to share knowledge and expertise between DJs and encourage people to have a little dance party every once in a while to destress.
7. HENNA CLUB
If you like Henna or wanna learn more about it, the Henna club is where you gotta go! Grab a friend to practise on (or you can use your own hand for example) to attend a super informative and fun workshop! Did we mention it's every week? That henna ain't fading away anytime soon.
8. HORROR CLUB
We wish we could tell you this club's name is misleading, but it's exactly what it sounds like. If you like horror movies, video games, stories and more, join the horror club to share your passion with other students! You'll even get the chance to make your own horror creations.
9. HUMANS VS. ZOMBIES SOCIETY
Humans vs. Zombies hosts a huge week long game of tag where the humans have to protect themselves from the zombies using nerf blasters and socks and try to live for as long as possible! Honestly, this might be what gets you through exam season.
10. LEAGUE OF LEGENDS CLUB
If you like League of Legends, we both know you're gonna be staying up late gaming in your dorm. But why do that when you can join other passionate students on campus and play together?
11. ORIGAMI FOR CHILDREN
Origami for Children creates origami gift kits to children in SickKids and Grand River Hospitals. If you enjoy crafting and want to make kids' time at the hospital a little better, this is your chance to do so!
12. PARKS CANADA CLUB
If you love nature and want to explore some of Canada's provincial and national parks, Waterloo's Parks Canada Club has got you covered! Join other students in visiting some of the country's most beautiful natural treasures. Best thing is it's very budget friendly since many of the funds are subsidized by Parks Canada.
13. PROJECT: TRASHION
If you love Fashion but you're also passionate about sustainable design, Project:Trashion is for you! The club puts on a fashion exhibition and a tradeshow to promote fashion that makes you look good, while making the earth feel good!
14. PUNS 4 POSITIVITY
There's really not a lot of explaining to do here! Puns 4 Positivity is a platform of creative graphic design and puns that aims to spread positivity and improve mental health on campus.
15. SMASH
Waterloo's Smash club gathers to play Super Smash Bros (who wouldn't love that am I right???). Join the club to take a break from school and sharpen those gaming skills.
16. TEA AND CULTURE CLUB
Are you a tea lover? Do you enjoy drinking tea, playing games and having a good time with other tea lovers? The tea and culture club is where it's at!!! For a few hours a week, gather with other tea lovers to drink tea, play games and socialize.
17. MAGIC AND CARDISTRY CLUB
Have you ever watched a magic trick and wondered, "How did they do that?" Well, now you can find out! With absolutely no experience, you can join the magic and cardistry club to learn some moves and gain some tricks up your sleeve.
18. WARMWORKERS WATERLOO
Unfortunately, homeless is a serious issue in the Kitchener-Waterloo Region, but Waterloo students are taking initiative and doing their part to put an end to it! Warmworkers hosts a multitude of different volunteer opportunities, fundraising events and events with the aim of transitioning homeless people from dependent to self-sufficient. If you would like to help at a soup kitchen or create and distribute care packages, we encourage you to join this club!
19. YOYO CLUB
Whether you're a yoyo beginner or a national competitor, the yoyo club welcomes you with open arms. You'll be practising with a group of fun and like-minded students, while creating a local yoyo community in the process.
20. YUGIOH CLUB
We weren't kidding when we said there's a club for practically everything, and this club is a testament to that! If you want to play a round of Yugioh or trade cards with fellow players, the Yugioh club is the place to do so! For a few hours a week, forget about school and get immersed in the fantasy powers of Yugioh.
WHAT ARE YOU JOINING?
Do any of the above clubs appeal to you? Their websites and contact information can all be found here. Keep in mind this list is by no means exhaustive! In fact, we had to cut out a few to make sure you didn't get bored halfway through. If a university experience full of involvement, friendship, and fun is what you're looking for, then it's time to decide which clubs you'll be stepping foot into next term. 
Join today for more unique campus insights from the weekly yconic newsletter.