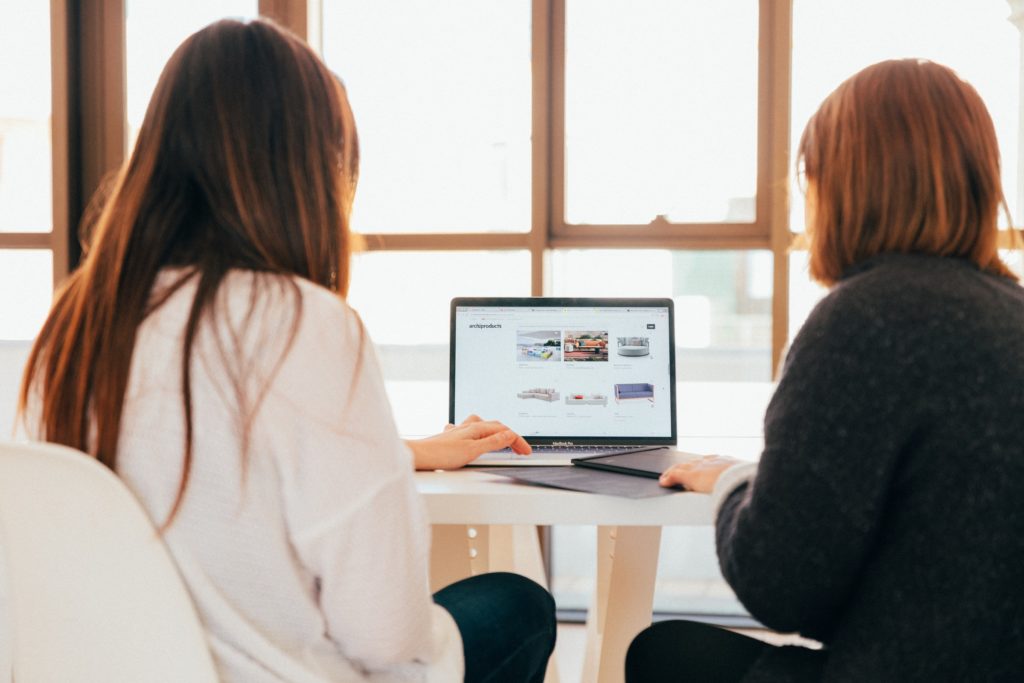 Have you ever wondered why you get charged so many different fees on top of your tuition costs when paying your university? If you're still in high school, just a heads up, you'll probably spend a few hundred dollars more than however much the university says your program costs. This money, however, goes to good use, and allows many of the services at university to continue running. Whether you're a domestic or international student, read along as we tell you the top student resources and services offered by the University of Waterloo.
ACADEMIC RESOURCES
Waterloo knows it ain't easy, but it's got you covered! With so many different staff and students willing to help, you'll be prepared to submit that project on time.
Every semester, the University of Waterloo hosts a bunch of free drop-in tutoring sessions on campus for students enrolled in Math, Engineering, Computer Science, Accounting and more. If there's a question that's been bugging you or you and your team partner need an upper year's opinion on your project, drop-in tutoring is the place to go. It's the perfect informal setting to practise some problems with classmates and meet other students.
If the drop-in tutoring sessions don't cover the courses you are struggling with, Tutor Connect is a tool that you can use to hire a Waterloo student to be your tutor! Depending on the course and student, you'll be paying anywhere from $18-$50 hourly.
If you're more concerned about building better study habits, you can book an appointment with a peer success coach. An upper year Waterloo student will meet with you and go over how to manage your time, take notes, read textbooks effectively, prepare for evaluations and more.
Writing and Communication Centre
If you're writing a paper, preparing a presentation, or creating any sort of communication tool, the writing and communication centre has got you covered. With different services like appointments, workshops and more, the writing and communication centre can help you with brainstorming, planning, writing or editing.
To learn more about Waterloo's academic resources, click here.
ATHLETIC RESOURCES
Maintaining your physical health in university is integral to your sanity! Luckily, the University of Waterloo offers many athletic resources. With two athletic facilities, Waterloo offers over 2500 drop in classes in yoga, martial arts, dance and more.
Physical Activities Complex
With full-size gyms, a training zone, a pool, squash courts and more, the Physical Activities Complex is the go-to for anything athletic! With a new expansion that will increase the size of the fitness centre by 300% and include a climbing wall with a view of main campus, be careful when you go, cause we dare say you might not want to leave this place.
Columbia Icefield Facility
Three gyms, a hockey and skating arena, a golf course, a fitness studio, a ball diamond, three beach volleyball courts and five playing fields are only some of the resources offered by the Columbia Icefield Facility. With a 65,000 square foot indoor turf space, students are in there all year long!
To learn more about Waterloo's athletic resources, click here.
SUPPORT RESOURCES
When times get tough, we all need someone to lean on. Whether you're struggling with co-op applications or just need to let it out, there is always someone to listen and give a helping hand.
Waterloo's centre for career action has advisors that can help you with any career questions or concerns you may have! By booking a one-on-one appointment or attending a drop-in, you'll be sure that you're steering yourself in the right direction.
Many people use religion as a means of comfort and purpose. But when students are away from their families, religious institutions and spiritual guides, it can be hard to bond with someone who identifies with you on a religious level. Waterloo has plenty of chaplains, representing 11 faith traditions, whom you can visit to get guidance or just talk.
Of course, that's not all! Waterloo places great importance on wellness and mental health. And we have a whole other article about it. To learn more, check out the Top Mental Health Resources at the University of Waterloo.
INTERNATIONAL STUDENT RESOURCES
Moving to another country for school is a life-changing experience, but it can also be extremely challenging. Luckily, the University of Waterloo has many resources and services set in stone for International students! While you may feel away from home, Waterloo will feel like home in no time.
Paperwork can very quickly get very messy. With Waterloo's Immigration consultants, you don't have to worry! Whether you have questions about policies and documents or you lost your passport, someone will guide you through it! And the best thing is, it's all free and confidential 🙂
International Peer Community
As tough as moving is, there are thousands of other students in your shoes, all wanting to meet new people and make friends. When you join the International Peer Community, you will be in a network with other international students and will have upper year volunteers to help you with your transition. Many group events are scheduled every week like trivia, coffee chats, games, speed-friending and many more.
UWinterloo is an initiative meant to connect international students with Canadian pen pals in the month of December. Throughout the month, you'll exchange messages with your pen pal, learn more about Canada and participate in local activities.
Language can be a massive barrier when moving to another country, which is why Waterloo has tons of English support for international students. With different courses tailored to different needs, you can enroll in whichever fits you best and ensure that you will achieve your academic goals and also add a new language to your repertoire in the process.
The aforementioned resources are only a few of what international students can gain by committing to the University of Waterloo. Click here to learn more about international student resources and be sure to check out Waterloo's International Student Guide.
WILL IT BE WATERLOO?
After hearing about all that the University of Waterloo can offer to its students, do you think it's the right school for you? If you're still looking into applying, now you know what an education at Waterloo means. Contrary to popular belief, and as seen above, it is WAY more than grades!
Gain access to new scholarships and guides by becoming a member today.