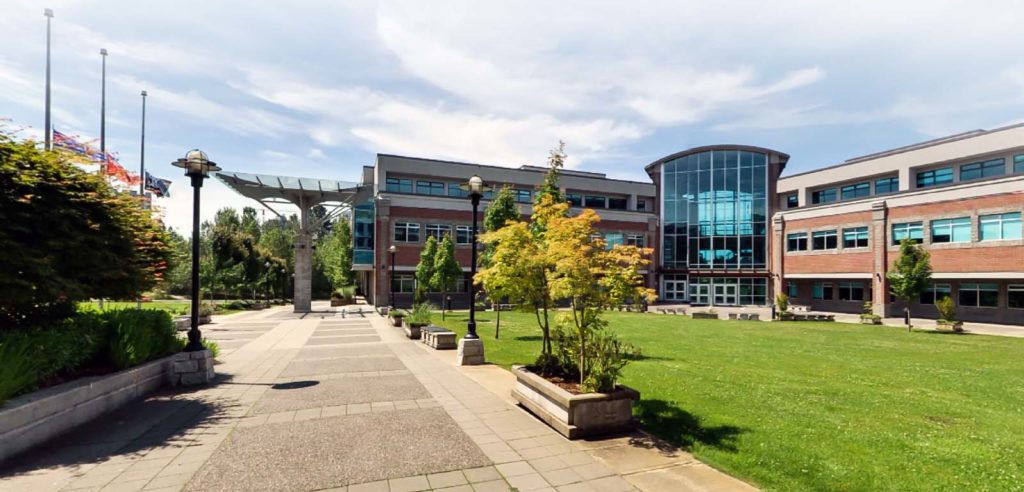 You've experienced school during COVID-19 and have struggled through a year of seeing everyone online. At college, campus will be much larger, and making connections takes some effort (probably similar to what you've experienced online)! There's no better way to meet people than trying new things, so clubs and organizations are a great way to get involved and become a bigger part of the community! Douglas College has some great offerings, which can be found here.
To start, Douglas College clubs are organized under the Douglas Students Union (also known as the DSU). Clubs are organized into six different categories: Academic & Faculty, Sport & Fitness, Arts & Culture, General Interest, Activist & Partisan, and Religion & Spirituality. Some great examples of some of the clubs under these categories will be available below. For the full list of clubs please check the website above.
Academic & Faculty- DSU Health Sciences Journal Club
This club is great for students who are pursuing education in the Health Sciences and want to engage in discussion and participate in research journalism with their peers! It's a great academic community to join if you are looking for experience or an academic-focused community. You'll love this club if you enjoy research and collaboration! Each month, club members read and respond to a journal article in order to critically approach topics and discussions. The Health Sciences Journal Club meets once a month. For more information, feel free to email hsjournalclub@thedsu.ca or visit the club information in the directory.
Sport & Fitness- DSU Circus Club
Don't worry, there's no experience required! This club definitely goes beyond what you'd traditionally think of about a circus. DSU Circus Club works to actively promote health and wellness and creating a safe space for members to express themselves creatively through movement. The club offers many workshops for different circus skills as well as dance/ movement meditation. If you're worried about not fitting in, don't! This club prides itself on being inclusive and welcoming to all, regardless of age, gender, ethnicity, ability, and sexual orientation. You'll definitely get an energy boost and meet new people! If you'd like to learn more, please email circus@thedsu.ca or visit the club information in the directory.
Arts & Culture- DSU Comedy Club
If you're looking for a laugh, the DSU Comedy Club might be the right fit for you! The members do more than just make jokes of course, with board games, movie nights, comedy specials, improv, and practice Stand-Up in the mix! The club is all about letting loose, relaxing, and promote comedy within Douglas' community. For more information (and maybe a laugh or two), email comedyclub@thedsu.ca, visit the club information in the directory, or visit their Facebook.
General Interest- DSU Developer Student Club
Are you interested in coding? Do you want to become a developer? This club might be the one for you! In this club, you'll be able to create apps collaboratively, practice technical interview questions, attend competitions as a group, host and attend workshops, and learn computer science tips. You'll join a safe, welcoming community of other like-minded individuals who share a similar interest in developing! What are you waiting for? Get coding! For more information, email studentdeveloper@thedsu.ca or visit the club information in the directory.
Activist & Partisan- N/A
While there are currently no clubs listed under this category, you could be the start of something new! Read on to find out how you can start your own club!
Religion & Spirituality- DSU FOCUS Club
FOCUS stands for "Friends of Overseas College and University Students," in case you were wondering. The club allows for students to engage with their peers from all around the world and provide a safe space for discussion, culture, awareness, and growth. By holding social events, conversation clubs, and providing links to Canadian families, the club also acts as a great welcoming committee for international students! You know the drill. More information can be found by emailing focusclub@thedsu.ca or visiting the club information in the directory.
None of these clubs really appeal to me! Can I start my own club?
The answer? Absolutely. SFU would love to have your club ratified; however, there are some rules and steps you must follow first. Visit this website for more information!
Club registration opens in September of each year, and you must review the clubs policy beforehand. There are also safety and contingency plans for COVID-19, which are subject to change. Please view the updated requirements on the website above.
Other information:
· Your club name must begin with "DSU" and something that describes what your club is all about
· You need a minimum of 15 students to start a club (3 must be executives such as a President, Vice President, etc.)
· You must email clubs@thedsu.ca for an application package, which must be emailed back by the last Thursday of September or January
No matter which club you decide to join, have fun! There are plenty of options for everyone, and if you don't think there's a good fit for you, make an option!