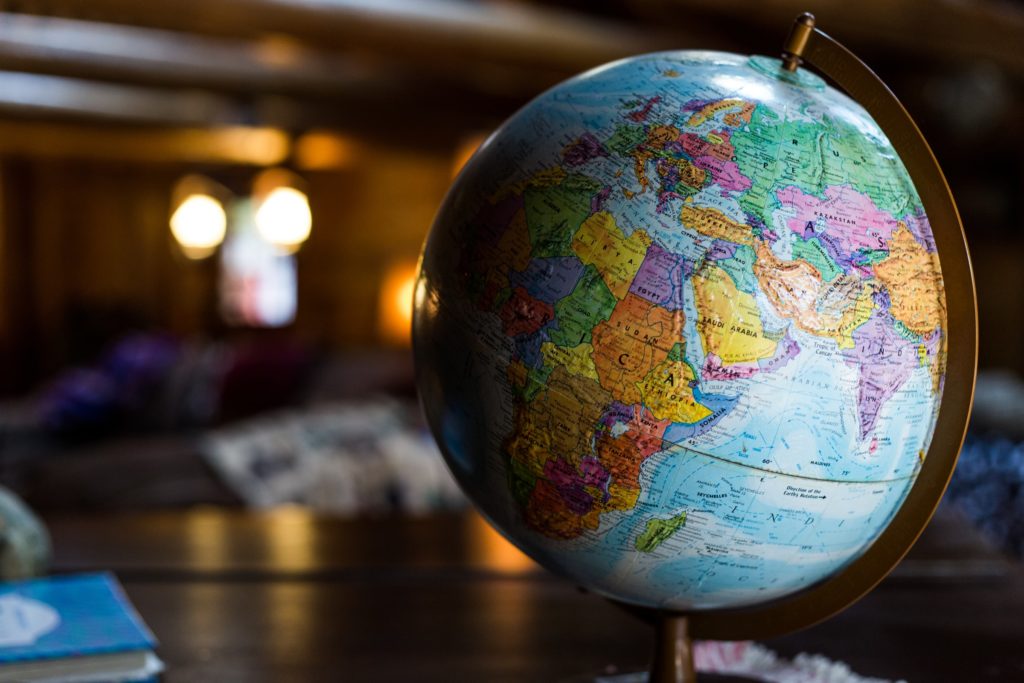 6 Resources for a Smooth Transition
Making the decision to leave home and fly to another country for school is difficult. There are so many things involved like planning your trip, how to find your way across campus, and more! To make it a little bit easier, BCIT has created a bunch of resources to help out! If you're ever struggling and need help, reach out to the International Student staff, a friend, or your family back home!
If you need a visual introduction to BCIT, this is it! It's an eight-minute, easy to understand, information-packed video to get you started! It's on YouTube, which makes it easy to pause at the parts you want or replay some info if you miss it the first time. It's fun to start with because it's a quick watch.
Due to COVID-19, travelling might be really different now, and it might not be easy to find all the answers you're looking for. Luckily, BCIT has put together this great guide so you'll be able to get updated information! There's notes about COVID, latest British Columbia restrictions, flying, driving, and more. It's broken up into six steps: 1. Checking Your Travel Eligibility, 2. Planning for Quarantine, 3. Submitting an Isolation Plan, 4. Preparing For Your Trip, 5. Using ArriveCAN, and 6. Completing Your Quarantine.
This will be a great resource for you as you work your way through studying at BCIT. They provide so many different things like Drop-In Services, Insurance information, Info sessions and workshops, and up-to-date info for students. You'll be able to find so many helpful links and access help from multiple different avenues. There are also some international student contests that you should check out.
The BCIT Student Association and International Student Centre work together to put forward a peer mentoring program. This program is free to participate in and works to connect new students to BCIT with an upper year mentor who has a pretty good academic history and current standing. You'll get help through your first two months of the term. It's a great way to make new friends, get advice from an upper year student, meet other international students, and get your questions answered right when you need them to.
If you want to look for a job but don't know where to start, go here! You'll likely be able to work if you are a full-time student. There are different requirements needed if you're going to be working on campus versus off-campus, so be sure to check out specifics. Here, you'll be able to find information on study permits, authorization to work, your social insurance number, working on-campus, IRCC restrictions, and volunteering. This is also important if you have a spouse and they're looking for a work permit or if you want to find work placement after your education at BCIT.
These events are here to help you feel welcome and familiar with BCIT from the moment you arrive! These are different from the Kick Start video and mandatory orientations for your specific program as they focus on social connections and getting to know each other and the campus. Here you will be able to find current events with dates and ways to RSVP. They change regularly, so keep updated and check it frequently. Please note that all events are still currently online as of July 12, 2021, due to COVID-19. If these events transition back to in-person, you will see an update on the website.
There are much more resources that you will be able to find here. More than 6,500 International Students attend BCIT from over 116 countries across the world, so you're definitely not alone! You'll meet lots of new people, get familiar with campus life, join clubs, excel in your courses, and receive a great education in no time! If you still have any questions after reading through this guide and scrolling through some links, you are able to contact the International Student Centre staff using their Virtual Drop-In Service, which can be found here. If you are interested in studying at BCIT but need more info, email international@BCIT.ca. If you have already started an application but need help, email international_admissions@BCIT.ca. The International office hours are 8:30 am to 4:30 pm PT (Pacific Time), from Monday-Friday.
Don't be afraid to reach out, and best of luck making your transition to BCIT and British Columbia!