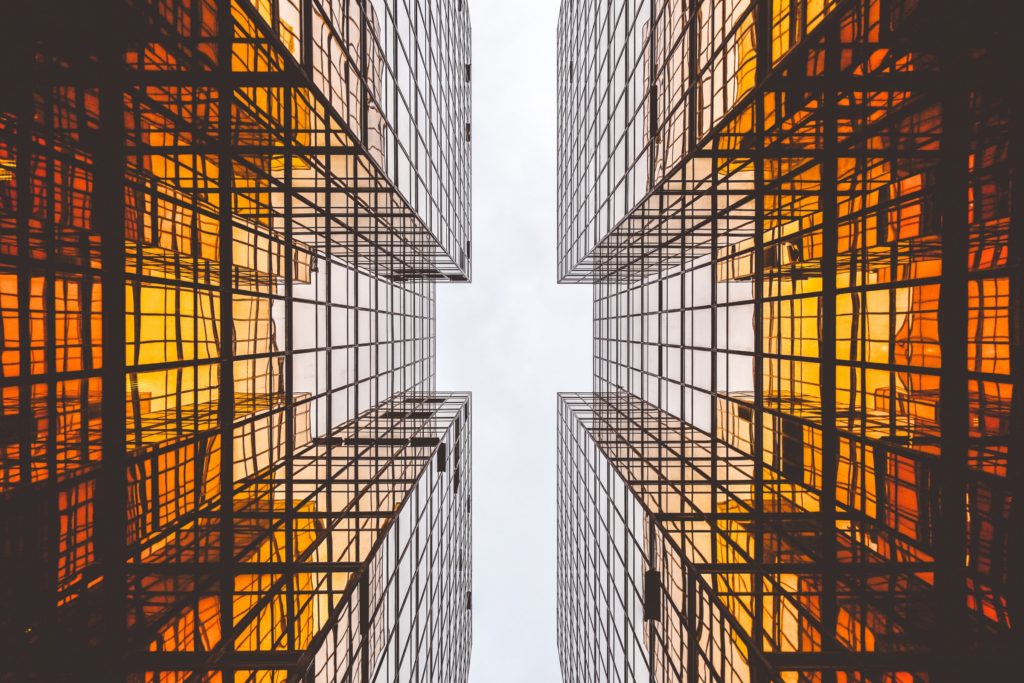 The University of Waterloo School of Architecture offers one of the most desirable undergraduate architecture programs in the country! But to learn all about conceptual design and technical knowledge, get co-op, study in Rome in your first semester of fourth year and be part of a community of faculty and students committed to your success, you have to go through a pretty rigorous admission process. And with approximately 80 students admitted every year, the stakes are high! So what doe it take to get into Waterloo Architecture? Read along as we tell you all about it.
HOW IT WORKS
Most architecture schools have a long admission process, and Waterloo is no different. That's why you'll typically hear from them later on. At Waterloo Architecture, Ontario students first use the provincial OUAC system to apply to the program. From there, all applicants are required to submit an AIF (Admission Information Form) which accompanies your grades that are sent to the university. Here, the university uses only your marks and AIF to cut off the first batch of students.Approximately 450-500 students are then invited to share their portfolio, participate in an interview and write an English precis test (we'll talk about all of those in great depth)! These three elements now determine who will be given an offer of admission. Typically, 80 students are enrolled.
REQUIRED COURSES AND GRADES
According to the school's website, to be considered for admission into the Bachelor of Architectural Studies, you are required to take the following courses in high school:
English 4U with a minimum grade of 75%
Advanced Functions 4U with a minimum grade of 70%
Calculus and Vectors 4U with a minimum grade of 70%
Physics 4U with a minimum grade of 70%
However, you should not aim for these marks. The school states that individual selection starts from the mid-80s. So, if you want to have a good chance of making it through the cutoff, you need to be at the mid-80s mark. At this stage of the process, the higher your marks, the more likely you'll make it through (taking into account the AIF which we will get into next). The school also recommends that you take grade 11 or 12 art courses, or other courses in culture and history. That being said, you should certainly try to take some art courses in high school. These will not only help you practise your technique and improve your skill, but will provide you with some pieces to potentially include in your portfolio. The history classes, on the other hand, are nice to have, but won't make a drastic difference on your application. Regardless of the course, you want to always try your best! Thousands of students are going after the same admission as you so you want to make sure that you're able to stand out as much as possible.
AIF
The (Admissions Information Form) AIF always causes some confusion among students but really, it's Waterloo's way of getting to know you past your grades. Although marks matter, the way you carry yourself and the extracurriculars you've been part of throughout the years also matter! Keep in mind that in architecture school, you won't be evaluated the same way you were in high school. So while whatever you did in high school to ace that calculus test will come in handy, your interpersonal skills and presentation of yourself will show off your character and tell the admissions team why they should accept you. The key to having a competitive AIF is having the things to write inside! Architecture is just about what's outside the building than what's inside the building, and to be a valuable candidate, you need to show the admissions committee that you're engaging in the world around you.
How do I do that, you may ask? Well, extracurriculars are the easiest way to help build your personality and enhance your commitment and time management skills. Whether you were on a sports team, student council or volunteered at an event, WRITE IT DOWN. You want to be specific about what you say in your descriptions of these positions. Some of the things you want to highlight are your curiosity, passion and collaboration. By addressing the skills that are most desirable in architecture students in a non-architecture related way, you are showing the faculty that you're the right student for the program.
If you don't have lots of extracurricular involvement, try to take inspiration from other moments in your life. Did you go on a trip with your family? Talk about how that trip inspired you and what experience you gained from your time abroad. Did you go through a hard time that affected your performance? Explain how the hardships you endured have made you a stronger and more resilient student today! Do you look up to a certain person in your life who has inspired you to pursue architecture? Mention them and their effect on your education in great detail.
Throughout all of your answers, be authentic, and don't write the stereotypical answers you think they want to see! Give specific examples from your life that show why you love architecture and why pursuing an architecture education is right for you! Another important thing is to show the school how they would benefit from you! Of course you'll benefit from them, but what skills and/or experiences will you bring to the table that will enhance the program. For example, if you held an executive decision on a club, describe how that might affect the way you collaborate with peers on group projects. Students with good people skills will just make the program more enjoyable for everyone.
PORTFOLIO
The portfolio is a world of its own! Check out our article on creating a competitive portfolio if you want to know more.
THE INTERVIEW
If you've been invited to the interview stage of the application, this is where you need to shine! Whether your interview is in person or online, this is the only opportunity that the admissions committee gets to see you speak before deciding if you've made the cut or not! So, you want to make a good impression. If your interview is in person, you will not know what the committee will ask you. You will go in with your portfolio and engage in an insightful conversation. If you're completing your interview online, you will be sent a few questions in advance. In that case, you will also have to provide a written statement. In both situations, here are a few tips to keep in mind:
Prepare: Do some research, read and have some key points that you would like to touch upon. You do not need to memorize and recite a speech, but rather, plan out some important points that you'd like to touch upon. Maybe do some research on some architects you find inspiring, think about how architecture affects the way you see the world, and if you tend to get nervous easily, just speak to yourself in front of the mirror or to a family member/friend.
Don't be too formal: While this interview is quite important, take a deep breath and relax! You want to be fluid in your presentation and show that you're there to listen, just as much as you are there to speak.
Show curiosity: In architecture school, you never stop learning. Show the admissions committee that you're curious about the world around you and that you have a desire for knowledge. LIke mentioned, architecture education, especially at Waterloo, focuses on so many different aspects apart from design, and so showing your interest in history, landscape, reading, etc will only make you a stronger candidate.
Be confident: If you don't believe in your work, no one else will. Even if you're not 100% happy with all your portfolio pieces, you've got to take ownership of your work and be happy with the results. At the same time, be open to criticism and avoid arrogance. Show that you're there to learn and that you don't know everything.
Show off your uniqueness: Each person has a unique style, whether it is most apparent in their clothing, speech, self-expression, etc. Don't be afraid to show off your uniqueness; it's what will make you stand out amongst the hundreds of other students.
THE PRECIS
As the last step in the application process, you will need to complete a precis test. We know it sounds fancy, but basically, you will be given a piece of text and asked to reduce it and rewrite it in about ⅓ to ¼ of its original length, in your own words. The key with the precis is to AVOID any personal opinions on the matter. A precis does not include the author's take on the topic; it is merely a distillation of the text's main idea and supporting points. You also may be asked to write a one-sentence summary of the text. While reading the text, highlight key information that you think is relevant and think by writing! Keep refining your words until it sounds right–or until time is almost up, which will probably happen first. Your critical thinking, ability to recognize tone and writing skill will be judged. To be admitted into the program, you must pass the precis.
There you have it! Waterloo Architecture's admission process is quite overwhelming, but hopefully you've gained one or two important pieces of information that will propel you forward. If you don't get into Waterloo Architecture, it's completely fine! Keep your head high and know that you tried your best! There are other architecture programs that will teach you all about the built environment and train you to become a great designer!