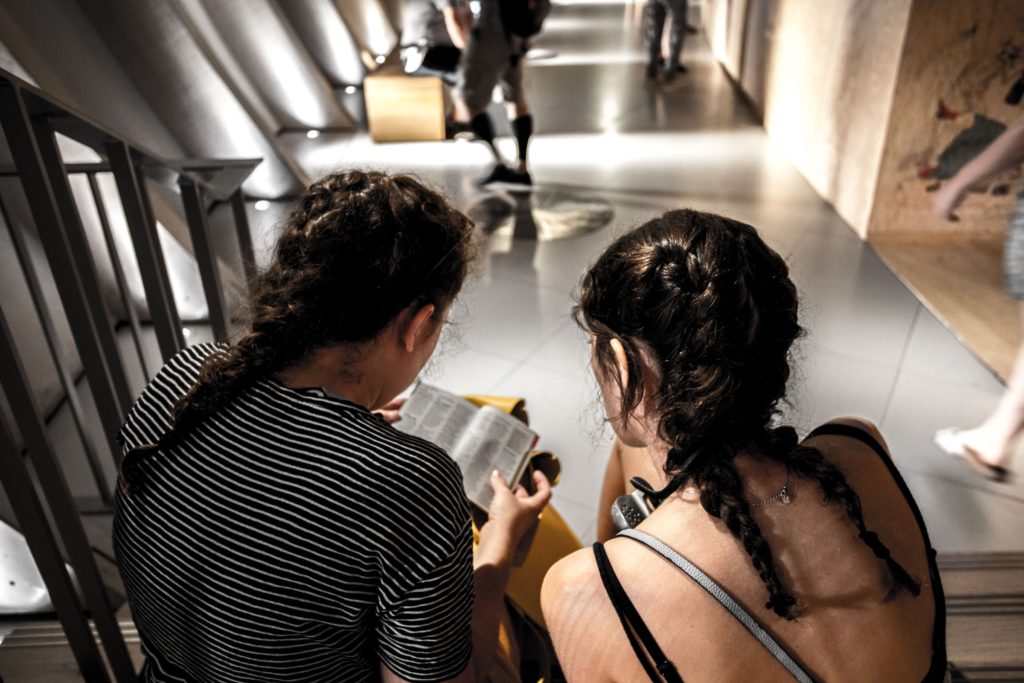 Your Beginner's Guide
Finding places to live while you're a student can be challenging! Housing isn't cheap, and a few different factors such as location, proximity to campus, and price can play into any decision. It's important to understand what options you have and where you can begin looking. BCIT has some great resources for prospective students to learn about on-campus housing, as well as external off-campus housing resources.
Before we jump into what BCIT has to offer, please note that the information collected from BCIT's website reflects 2021 postings and can be subject to change.
Housing Tours
While you can't take an in-person tour just yet, virtual might be the next best thing! BCIT offers a Student Housing complex on the Burnaby campus, made up of seven low-rise, split level houses. They're close to buildings where classes are located, and come furnished with beds, desks, chairs, dressers, bookshelves, desk lamps, and closets! Each student has a private bedroom and access to shared common spaces. These spaces include a kitchen, living room, dining room, washroom, shower, and laundry room. To view the virtual tour, click here.
Housing Rates and Fees
To be considered a long-term resident, your program must be over 12 weeks long. Rent will be charged every term and is due after 30 days from your contract date. Housing rates currently range from $2,358 for four months, to $3,648 for five months. It depends on whether you are staying for a fall term or winter term or both. Accurate, up-to-date rates per term can be found here. Additionally, the deposit for damage is $300, and there is an activity fee for $40 per term. The last additional fee included is lost keys, which is $25 per key, and will only be paid if you lose your key and need a replacement. Parking fees are $60 per month and you can apply for an assigned stall through the Housing Portal after you accept a Housing Offer.
Applying for On-Campus Housing
In order to apply, you must fill out an application online through the Housing Portal. The website is updated to show the most current application period, so be sure to check here for those dates, depending on how long you are planning to stay. The deadline to apply for a fall term of housing is usually June 1 (before the school year starts). If you submit after this deadline, you can still be placed in housing, but you will first be on the waitlist. On-campus housing is limited and unfortunately can't be guaranteed. Be sure to check the applications deadline so you will have a better chance of having a residence placement!
If You're Looking Off-Campus
The best place to start is definitely this BCIT Housing Website. The Housing Office exists to help students find housing, and they provide a list of some great external resources that they've seen students find success with. If you're looking for short-term housing (1 week to 6 months), feel free to email housing at housing@bcit.ca for a special list. Otherwise, you can check out the following links: BCIT Off-Campus Housing 101, Searh4StudentHousing, Global Education City, and Places4Students. These websites have been tested and have helped students get secure living arrangements. Other schools such as the University of British Columbia (UBC) and Douglas College also suggest these.
The website also includes nearby hotels within driving distance (or good commuting distance) from BCIT campus.
The three other helpful things the website can help you with is planning your transit, preventing fraud, and calculating your cost of living. These are really important to think about when you're living by yourself (or with roommates) off-campus, where you won't be able to just walk to class and will need to make your own food (or order in if you're lazy or can afford it). The cool tools the BCIT Housing website suggests are a Public Trip Planning Feature (Translink), City of Vancouver Tips for Fraud Prevention, and Calculator for cost of living.
Now It's Up to You
You'll ultimately make your decision on where to live based on how it fits with your style, budget, transportation, and more. Be careful if you're searching off-campus and be sure to do your research! BCIT does not screen any third party housing options, private landlords, or other forms of housing off-campus, so you'll want to make sure you're entering into a legitimate deal. It's a learning process, but with these resources, it'll be a lot easier for you! Good Luck and happy hunting!