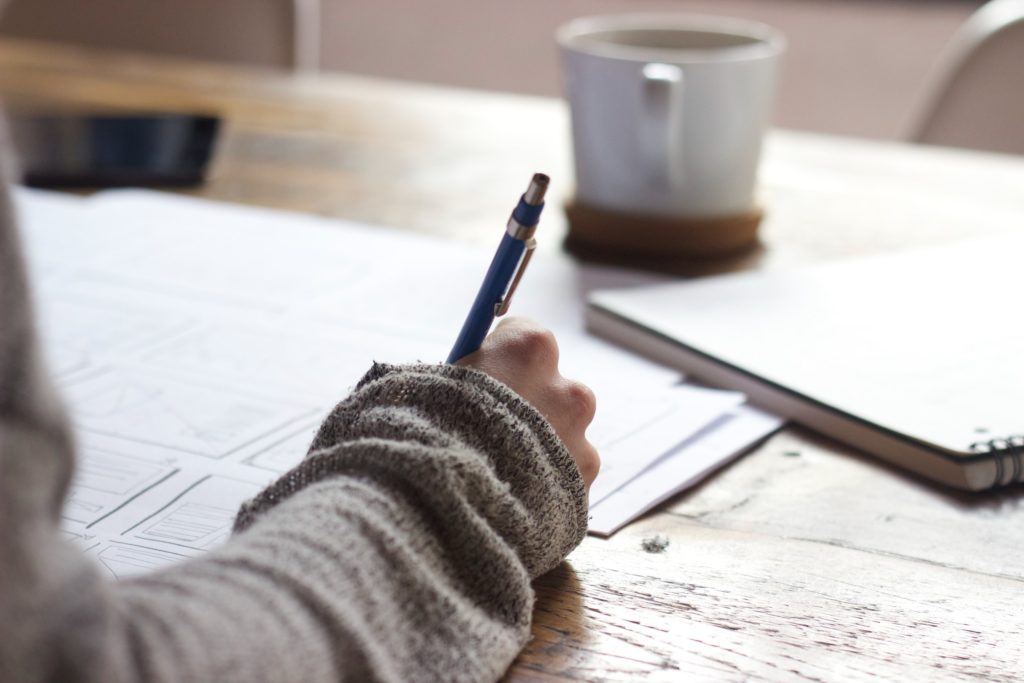 Your portfolio is arguably the most important aspect of your application to the University of Waterloo School of Architecture, along with other architecture schools. It's your chance to showcase your creativity and show the admissions committee why Waterloo Architecture is the perfect fit for you! That being said, portfolios take time! The earlier you can get started, the more time you'll have to create your best work. Since you'll be working on your portfolio alongside your high school education and everything else in life, you want to start working on your portfolio a good 1-2 years before the application deadline. Having useful tips and tricks early on will definitely be beneficial throughout the process. This is how to create a competitive portfolio:
1. DON'T LIMIT YOURSELF
Waterloo wants to see how you express yourself creatively! That means you can literally show them ANYTHING! Don't limit yourself to only showing a series of drawings and paintings because "that's what a portfolio is." If you dance, perform a little dance, if you sing or play an instrument, show off your skills. Do you make jewelry, glass art, furniture? Are you into something specific? Show that skill off! The school wants to see new things! Heck, if you like cake decorating, make that a piece of your portfolio; just make sure its original, meaningful and expressive of you!
2. PRODUCE AND DIVERSIFY
Many people start the portfolio process by deciding how many pieces they will create. If you're in a time crunch, maybe this is the best strategy for you, but to have the best portfolio you can have, keep producing! When you start early, you can create a lot of work, and when time is up, you can choose to only include your best work. Also, the more you create, the more you'll improve. Don't stop yourself after completing a certain amount of work ; keep going and maybe your piece will be the one that influences the panel to choose you over someone else.
Throughout the process, try out different mediums! The application committee wants to see a range of work. If you show up with 20 beautiful oil portraits, chances are, you're probably not what they're looking for. Experiment with watercolour, acrylic, oil, charcoal, graphite, printmaking, sculpture, digital work, etc. Having a variety of work will show your ability to adapt and desire to learn.
3. WHAT'S THE CONCEPT?
Your work should make a statement. Maybe it takes a stance on a world issue, represents something you've been through, or encourages the viewers to question a part of their existence. Regardless, you must consider what your piece is trying to say. A painting shouldn't just look pretty. Ask yourself what kind of emotions are you trying to convey? What kind of story are you trying to tell? How does that influence the medium and colours used? Tackling these questions early on will ensure that you're left with pieces that are meaningful and effective.
4. EXPLORATION AND ORIGINALITY OVER TECHNICALITY AND PERFECTION
While being "good" at art might help your work appear more competent, the reality is that your technical skills only will not offer you a place in the program. The application committee wants to see that you're being experimental and original in your work! A painting doesn't have to be realistic. Maybe you develop a certain style that is unique to you! Try out different things and get out of your comfort zone. When the panel sees that you're challenging yourself, they will appreciate your ability to grow and yearn for learning. It's really not all about how accurate the sketching is, but rather how effective it is in demonstrating your thinking and experimentation. YOU DON'T NEED TO BE GOOD AT ART TO BE ADMITTED INTO ARCHITECTURE SCHOOL. But, you do need to take your work seriously and believe that even though it might not be the most technically accurate, it is expressive of things beyond that realm.
5. 2.5 AND 3D WORK
Paintings and drawings are nice to show, but they fail to demonstrate your spatial thinking. Because architecture is a spatial form of art (meaning it occupies 3D space), you absolutely have to show the application committee how you think in 3 dimensions. This will also help you address important elements of art that aren't addressed in 2D work, such as form, light, space, and so much more. These are the exact same things that you will be exploring in architecture school so it's important for you to start experimenting with them in your work. Some 2.5 and 3D work may include mixed media work, sculptures, models, installations and more. If you're using your portfolio for other art or design programs, you want to make sure that you add some extra 3D work in your Waterloo architecture one! It'll make all the difference.
6. AVOID TECH CLASS WORK
If you're interested in architecture, you've probably taken your high school tech class. Please don't include what you've done in that class. This is because tech class work almost always looks the same. While it's great that you're taking some steps to begin learning about architecture and design, your tech design class will not tell the admissions committee anything about you! They're not looking for great designers; that's what you're going there to learn! If you really want to showcase some of your tech class work, use the skills you've learned to curate work that is experimental, original and unique!
7. RETHINK PHOTOGRAPHY
Photography is a great medium! But with cameras everywhere, you might think that your smartphone nature shots will differentiate your portfolio from the competition. Right? Wrong. Pictures from your morning walk along the lake should not find their way into your portfolio. If you are planning about including photography in your portfolio, be sure that your photos are well planned, curated, shot and edited. Think of them as their own artwork. Again, ask yourself, what are these pictures trying to say? What story are they trying to tell? Photography, when done right, can be extremely effective in your portfolio. But if taking photos never interested you, don't add pictures just for the sake of their presence.
8. PROCESS PROCESS PROCESS
Architecture education is just as much about the process as it is about the final product. In fact, most of the time is spent iterating and developing ideas before finalizing them. Showing the application committee process work is absolutely essential to your application. And I mean really essential! Throughout your portfolio creation process, you want to have a sketchbook where you develop your ideas. Before you start a new piece, spend some time sketching and testing out different combinations of colour, texture, perspective, etc. Use your sketchbook as a brain dump: whenever you get any ideas, sketch them down. You also want to take that sketchbook with you EVERYWHERE. Practise sketching from life and draw what's around you, observing things like light and form. Having a sketchbook with a lot of experimental work will show the application committee that you have a zeal for architecture, and that you're constantly thinking about what's around you. If your interview is in person, you want to bring those sketchbooks with you. If you're submitting your portfolio online, you want to include pictures of the process work for your pieces and extra sketchbook pages that show your continuous experimentation and thinking.
START CREATING
If you've started creating your architecture portfolio, keep these tips in mind as you complete your remaining pieces. If you're just about to start, make sure to revisit this article often to stay on the right track. The tips above will not only help your portfolio shine, but will also instill in you skills and habits that will help you as a designer and architect in the making! While your portfolio is a big part of who you are, try not to measure your success by the success of your work! If you don't get in, that's okay! That does not make you any less valuable. The architecture industry is competitive, but with hard work, you'll make it!