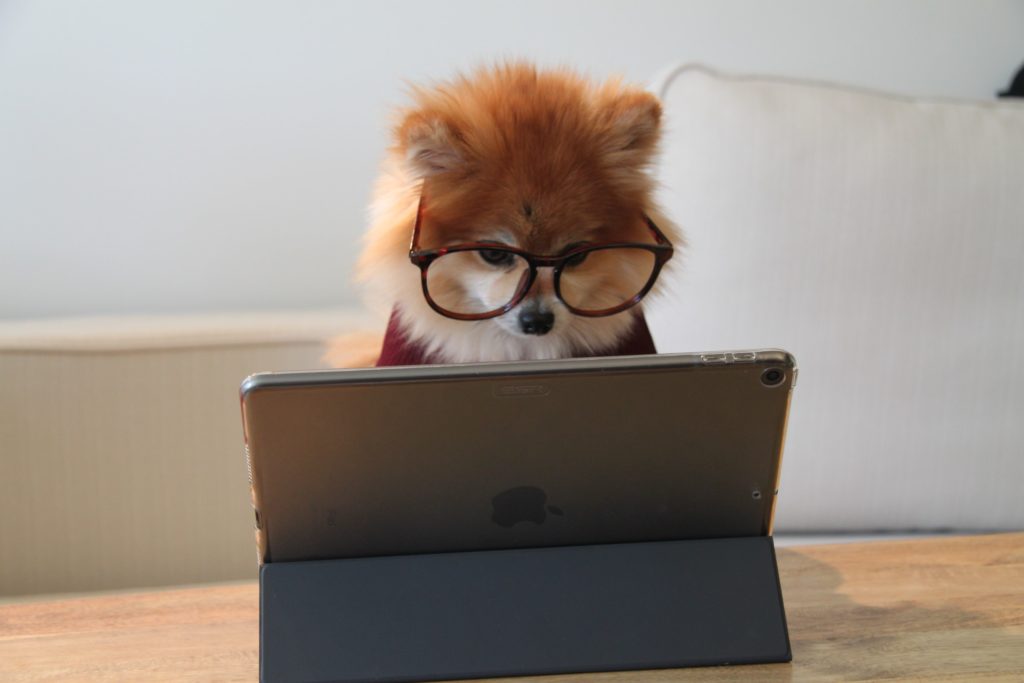 Preparing for your first year can be tough, and you might not know what to bring to campus every day. Douglas College is no different, except in comparison to Universities in British Columbia, it does not offer residence for student living options. Here are some items you'll probably use a lot for first year!
1. A Laptop or iPad
This sounds pretty generic for college, but you'll want one if you like to take fast notes and want to be able to access online Douglas College resources. This is especially important if you're working towards a Programming degree or code lots, but your use of technology isn't limited to that! If this isn't for you, good old pen and paper works too.
2. U-Pass British Columbia
If you are taking on-campus classes (not distanced learning), this transit pass is included with your tuition! You'll want to go buy a Compass Card which you can load your U-Pass onto. Make sure to always have your student ID on you when taking transit, because you'll have to show it along with your Compass Card. This is an efficient way to travel around the city as well as around certain parts of campus in case you're rushing around a lot!
3. Douglas College Merch
It's fun to rep your school, and Douglas College has plenty of options for sale in their bookstore. Obviously, you'll have to buy these items online or when you arrive, but they're a great way to feel connected to campus and will later become a fun memory! You can also buy merch specific to your department (faculty), which is really nice. Prices for hoodies range from $31-$40 but they're worth it; who knows, maybe you'll buy matching ones with your new Douglas College friends!
4. A Facebook Account
If you want to stay off social media, this might not be for you. Maybe you think Facebook is old and dated, but many Universities use the platform to communicate with students! Tons of Douglas College clubs have Facebook pages to connect with their members, and as a new student, you'll be able to reach out or see what sparks interest! You'll never miss an event. As an added bonus, Instagram is also helpful when making club connections! If you're looking to get involved at Douglas, social media might be a good step to take!
5. Necessary Textbooks and Required Material
Before you buy your books from the bookstore, make sure you check forums such as the Douglas College reddit or free books facebook. Upper year students often sell their books for a discounted price to first years, which can help you save money! Most times, these books are nearly brand-new or in great condition. Students have been doing this for years, and Douglas College is no different- good luck finding a good deal!
6. An Umbrella
It can rain a lot in Vancouver, and you won't want to get caught in a giant downpour as you're rushing to get from one end of campus to the other. According to Weather & Climate, there are lots of rainy days in January, February, March, April, October, November, and December. Winter and spring are especially rainy, with the average annual amount of days of rain totaling to around 170. Try out a small, portable umbrella like this one on Amazon.
7. A Comfy Pair of Shoes
If you're going to spend full days on campus, you'll want a comfortable pair of walking shoes! It's an added bonus if they're waterproof—just in case of rain—so you'll always be ready. This seems straightforward, but it could make a huge difference, especially if you have to commute to campus by transit or bike.
8. Noise-cancelling Headphones (Or Regular Headphones, AirPods, etc.)
As a student, especially during your first year, you'll be experiencing new things and adjusting to a different workload and schedule. Headphones can really help you if you're trying to study in a crowded place, or simply moving around the Douglas campuses. Tune into your favourite podcast, playlist, YouTube video, or recorded lecture (if you have them), and enjoy!
To be fair, some of the items on this list you'll probably already heard of; however, it's nice to have them all in one place to refer to! Starting your first year of College should be exciting, and these items will help you out (or are just for fun)! Good luck with everything- you've got this!