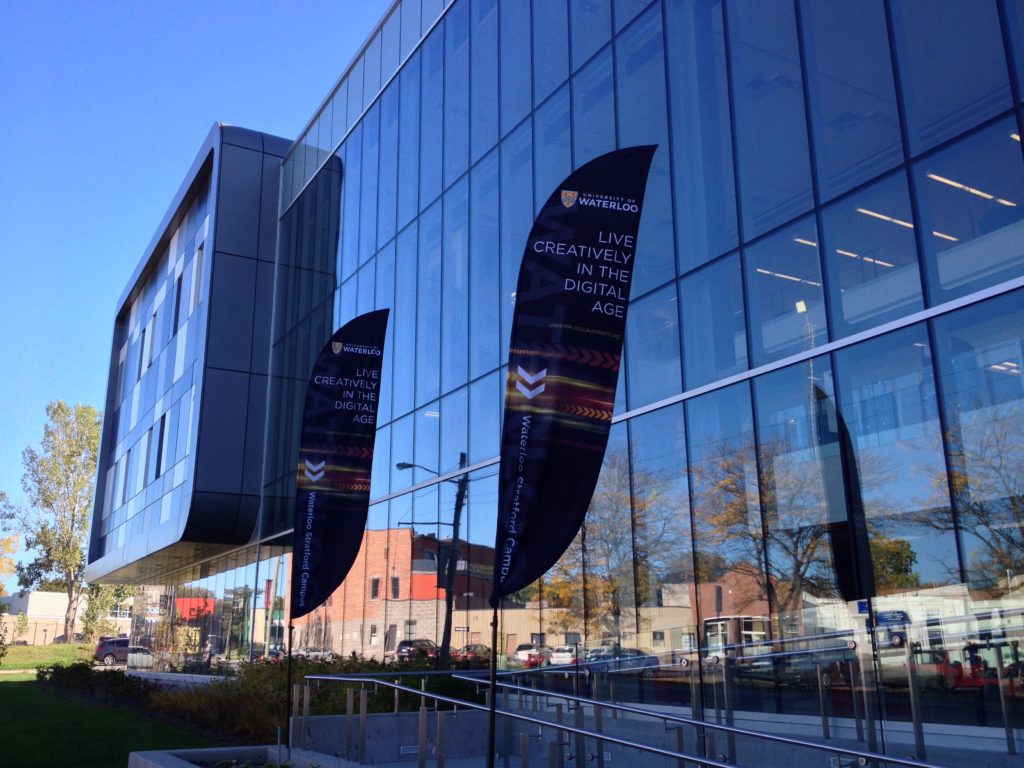 The University of Waterloo has over 220,000 alumni residing all over the world! However, there is a handful you probably know. Receiving varying degrees from the university of Waterloo, here are some of the top notable alumni from this school.
1. KEVIN O'LEARY
If you've ever watched Shark Tank (or Dragon's Den), you've most certainly encountered Kevin O'Leary, or "Mr. Wonderful." Kevin O'Leary is a canadian entrepreneur, businessman, financier and author. But believe it or not, that wasn't where he started. Kevin O'Leary graduated from the University of Waterloo in 1977 with a degree in environmental studies from the faculty of environment. He was then enrolled in Western University (then called the University of Western Ontario) and graduated with an M.B.A. in 1980. Soon after, he started a company which sold for billions of dollars and was cast in both Shark Tank and Dragons Den, making him the famous investor he is today.
2. HEATHER MOYSE
If you've watched the Olympics, or enjoy bobsledding, you probably recognize Heather Moyse. Moyce is an olympic gold medallist and a certified occupational therapist. In 2000, she graduated from the University of Waterloo with a Bachelor of Science in Honours Kinesiology. During her time at the school, Moyse was a member of the rugby, soccer and track team and was awarded Female Athlete of the Year, Female Rookie of the Year, All-Canadian and Female MVP. She earned gold in both the 2010 and 2014 Olympic Games and was the first candian female to be inducted into the World Rugby Hall of Fame.
In 2010, the University of Waterloo awarded Moyse with the Young Alumni Award- an award which honours alumni who are younger than 35 years old, who have graduated in the last 10 years, and who have had a significant impact on society's health and wellbeing through several accomplishments. Today, Heather is a keynote speaker, author, coach, athlete and humanitarian.
3. MIKE LAZARIDIS
Mike Lazaridis is most known for inventing the first smartphone, the Blackberry. In 1979, he was enrolled in electrical engineering at the university of Waterloo in 1979, where he and his friend founded Research in Motion, a tech consulting business focusing on the wireless transmission of data. The rise of their company was very much due to the invention of the Blackberry in 1999, but with Apple and Android becoming increasingly popular in North America, Research in Motion endured many challenges. In 2013, Lazardis retired from the company, but his legacy would not stop there.
Few people have supported the University of Waterloo more than MIke Lazaridis and his wife Ophelia, who also attended the University of Waterloo (seems like these Waterloo grads always find each other). In 2002, Lazaridis helped found the Institute for Quantum Computing, which has heightened the university's reputation, making it a leader in quantum science. Together, Lazaridis and his wife have contributed more than $120 million dollars supporting initiatives at the university. In 2012, the University of Waterloo opened its Mike and Ophelia Lazaridis Quantum-Nano Centre, housing more than 50 researchers and 100 graduate students, and home to the country's largest nanotechnology engineering program.
4. JOHN BAKER
Do the words "Desire2Learn" sound familiar? Actually, let's rephrase. What about "D2L"? Especially in the last year and a half, many students have used D2L, the online learning platform founded by John Baker in 1999, while he was still a student. In the late 1900's, Baker was enrolled in the University of Waterloo and graduated a few years later with an Honours Bachelor of Applied Science in Systems Design Engineering. Today, D2L is a massive online learning platform used by countries all over the world.
John has earned many awards, such as the Meritorious Service Cross, the University of Waterloo's Young Alumni Achievement Medal, the EY Entrepreneur of the Year (Ontario for Software and Technology), amongst many more. He has become an icon of how a class project can turn into a revolutionary business.
ARE YOU NEXT?
Clearly, the University of Waterloo played a key role in each of these entrepreneurs. But if it wasn't for their ambition and hustle, they wouldn't be where they are today. So, stay on the grind and your name might be next 😉