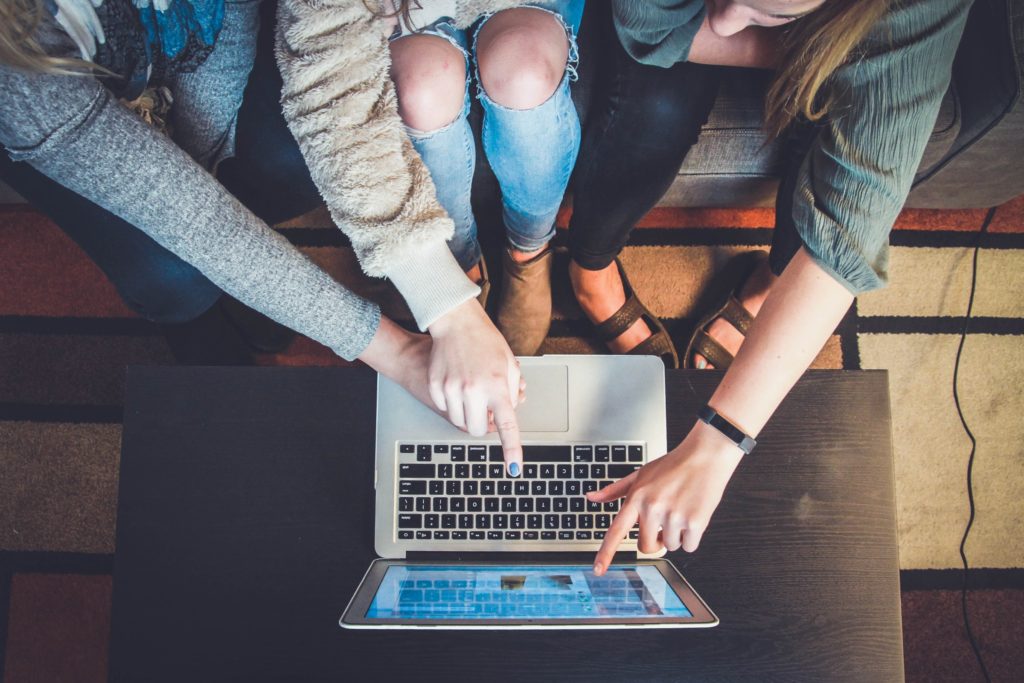 Resources and services are very useful for university students in teaching and learning more about university life and academic courses. Through accommodating in-person, online, and audioconferencing classes, the University of Northern British Columbia (UNBC) understands the importance of adopting an innovative and vibrant student support system in order for students to access the service anywhere and anytime. Over the years, UNBC has developed more services to accommodate domestic and international students and encourage more student opportunities that facilitate professional development and personal growth. We have collected a list of some of the most popular student resources that will definitely enrich a student's life at UNBC – both academically and socially.
Academic Success Centre
UNBC's Academic Success Centre (ASC) offers a range of tutoring and review sessions for students to better understand course content and excel in exams. Before the launch of virtual support, most of the services offered were face-to-face and drop-in tutoring services. With all services being free, appointments can be booked through several platforms, including the circulation desk in the library, telephone number, and email. Appointments are normally booked for 30 to 60 minutes long for a wide range of subjects, such as mathematics, physics, and commerce. Private tutoring rooms with whiteboards and digital devices are easily accessible. Before starting, the tutors and peer leaders are professionally trained to ensure quality service. While they cannot directly help a student's assignments and projects, they provide resources to generate paper ideas and provide descriptive feedback that identifies areas of improvement. One example of a service offered by ASC is Supplemental Instruction (SI), an academic program that helps students develop learning strategies and prepare for exams across high-risk courses. The sessions are led by trained students who have attended the lectures, studied the course content, and created a collaborative learning environment.
Access Resource Centre
Every student deserves to have the best university experience. Since its establishment in 1990, UNBC has been committed to creating and facilitating an educational institution that is physically, intellectually, and socially accessible to every minority group, including persons with disabilities. UNBC's Access Resource Centre (ARC) assists students with documented disabilities to reduce any forms of systematic barriers that may hinder students from fully showcasing their passions and talents. Examples of these documented disabilities include chronic health issues, hearing and visual impairments, attention deficit disorders, mental health, and neurological disabilities. Students with disabilities receive assistant to aid in exam accommodations and note-taking services to better support their learning journey. With UNBC's passion for inclusivity, the provision of accommodations for students with disabilities is recognized as a shared responsibility among students, faculty, and staff.
Career Centre
University is a perfect time to discover your passions, interests, and career prospects for the future. The UNBC Student Career Centre provides services for students, alumni, and employers. Students can benefit from workshops on career development, networking events with corporate representatives, and a job board that offers part-time: full-time jobs and co-operative education work opportunities for students. Students can better be equipped for the future in getting help on how to prepare resumes, cover letters, and interview preparation. Due to the COVID-19 pandemics, all services have been transferred into telephone, email, and/or video conferencing. In addition, the Student Career Centre frequently works alongside the Alumni Association to provide networking workshops and job postings from numerous alumni organizations.
Food Services
With numerous students living on-campus residences, UNBC's Food Services team needs to create healthy and nutritious meals with locally sourced ingredients to better accommodate student's health and standard of living. Through UNBC's partnership with the Ministry of Agriculture, Food and Fisheries, and the Ministry of Advanced Education and Skills Training, the university is committed to campus sustainability goals and promoting BC rich and natural food supplies. With safety prioritized across food meals, employees are professionally trained and thoroughly plan meals every day. While meals are normally served in dining halls, on-campus resident students and commuter students can access the space. Meal plans can be purchased for students to benefit from reduced rates.
Security Services
UNBC Security Services aims to provide a safe environment for students, faculty, and staff. Through available 24/7 services, professional security guards always conduct patrols on both foot and vehicles to respond to emergencies, with constant monitoring across CCTV and emergency first aid services. They also provide a safe walk program, in which a UNBC community representative can assist students by walking them into any destination on campus. In addition, 24/7 activated emergency telephones are placed throughout campus if students need immediate assistance and/or report any suspicious activities.