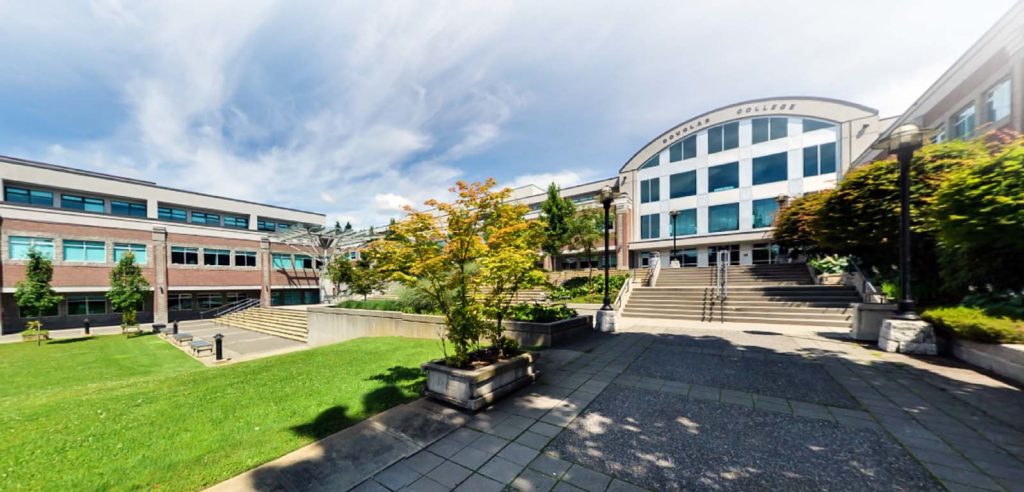 If you've asked yourself these questions before, you're not alone. The struggle of being a student comes with costs. Lots of them. It might be very difficult to try and set aside money or worry about whether you will have enough to cover your day-to-day living expenses, let alone tuition! Douglas College is ready to help you, though, with some great resources available for your use and convenience.
If you are looking to apply for awards, bursaries, or scholarships:
Please visit this website or see our other article!
If you are looking to apply for a grant/loan:
This link will provide you with all the information you'll need! Every student loan and grant is funded by the government of Canada. Loans are funds that will be expected for you to pay back after you finish your studies. Grants are funds that do not require repayment. Please note that only certain programs qualify for funding and grants. For the full list of programs that do qualify, please use this drop down menu to search.
Make sure to apply for a loan at least 2 months before the start of classes and re-apply every semester if needed. Please expect 6 weeks for the loans to process.
For more information on how to determine if you are eligible for a loan, please click here.
If you are a student with a disability:
There are specific awards that you are eligible for! While these can be found in the general awards, bursaries, and scholarships website, they are consolidated here for easy access. You may also qualify for grants from the Canadian Government which can be found at the CanLearn website.
If you are in need of urgent funding:
Urgent funding is a disbursement of a one-time fund to help cover immediate, critical costs. This should be a last-minute resource used only if you absolutely need to after consulting other resources. Douglas College can help with food security, urgent living costs, emergency health expenses, and transit fees if you are not eligible for UPASS. Expenses that are not covered by this type of funding include: tuition and fees, financial support for family members, previous debt, and non-essential expenses such as shopping. To find out more and receive this funding, be sure to reach out to your Student Success Advisor or email studentsuccess@douglascollege.ca.
If you are an Indigenous student:
Please visit this website for band and agency funding. Indigenous Student Advisors are available to help you out, and you can check your eligibility for funding through different sources such as the BC Tuition Waver Program or the BC Association of Aboriginal Friendship Centres.
If you simply need help and don't know where to start:
It's perfectly normal to be a little lost and confused… or totally lost and confused! Adulting is hard. If you're feeling overwhelmed, it might be time to try out some of Douglas College's financial tools. There's everything you could think of, from calculators to a complete financial roadmap.
With many links to resources such as Employment & Social Development Canada (ESDC), MyMoneyCoach, the Credit Counselling Society and more, you'll be able to receive help in areas such as education savings, budgeting, investing, repaying loans, borrowing, maintaining healthy credit, employment assistance, and more. Ultimately, it takes experience and time to fully understand and have a good grasp of financial literacy, so start here and see how you can get on track!
If you have a question and want answers:
The first place you should go is the Douglas College Financial Aid FAQ page. Here, you'll be able to find frequently asked questions for awards, scholarships and bursaries, student loans and grants, as well as other funding.
If you're still struggling with a specific question or need additional help, you can contact enrolment services at studentsuccess@douglascollege.ca by email or book a zoom appointment here. Normally, these services are offered in-person but due to COVID-19 they are online at the moment. For updated information and availability, please check the website.
As stated on the website, enrolment services are able to assist you with:
· Review of financial aid options (upgrading, part-time, full-time)
· Reassessments
· Appeals
· Fee deferrals
· Emergency funding
· Withdrawals
· Support in dealing with the Ministry of Advanced Education and other agencies
· Referral to other services
· Budgeting and financial literacy
Hopefully this will help you out and ensure that you have financial support throughout your education. Good Luck!