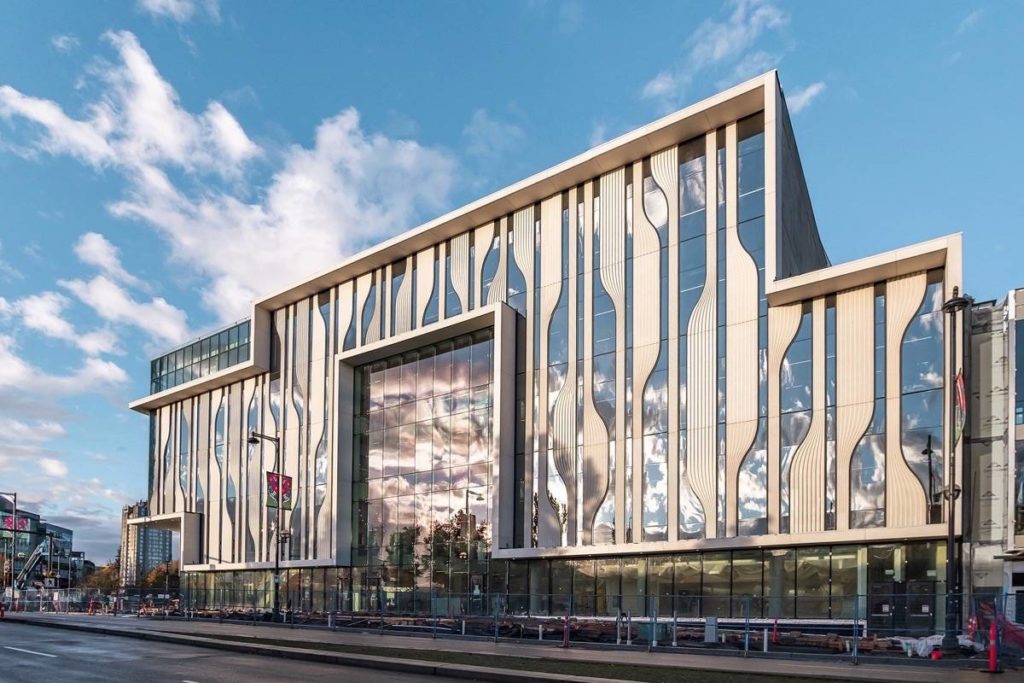 The answer is yes! SFU has many high-achieving alumni and faculty, and many of them are quite well-known! Maybe one day you'll be one of them, but until then, enjoy this quick list of notable Simon Fraser University alumni who have done amazing things! We're looking forward to seeing your name in the future:)
In no particular order:
1. Terry Fox
You have probably participated in the Terry Fox Run at school during some point! The run is in honour of Terry, who suffered from osteosarcoma. In 1980, he embarked on the Marathon of Hope, which he believed would be a run across the country. Although Terry could not complete the run due to the spread of his cancer, his efforts spurred a telethon that raised over $10 million dollars. He was energetic and hopeful, and his perseverance and determination has earned him a spot in the Sports Hall of Fame. Prior to the Marathon, Terry studied Kinesiology at SFU and was on the junior basketball team.
2. Minh Le
Have you played Counter-Strike (or, more popularly, CS:GO)? If so, then you'll be interested to know that Minh Le (a.k.a Gooseman) co-created it after completing his Bachelor of Applied Science in Computer Science at SFU! He took lots of computer graphic courses, which inevitably led to an amazing career in video game development. Watch his interview with GamerHub TV here.
3. Margaret Trudeau
She's been an author, actress, TV hostess, mental health advocate, mother, wife. You probably know her as Prime Minister Justin Trudeau's mother, or maybe as former Prime Minister Pierre Trudeau's ex-wife. Before she was either, she studied sociology at Simon Fraser, earning her Bachelor of Arts in 1969. She is also one of SFU's outstanding alumni, winning the award in 2016. Margaret has also written four novels including a bestselling memoir; if you're interested in reading some of her works, they are linked here.
4. Arjan Bhullar
If you're looking for someone who breaks records (and possibly noses), you've found him. Arjan Bhullar is the first MMA (Mixed Martial Arts) world champion of Indian descent. Ever. Watch a video about his groundbreaking accomplishment here. While at SFU, he was a member of the wrestling team (huge surprise), already winning major University titles. He went on to take home gold at the Commonwealth Games 2010, and later competed for Canada in the London Olympics of 2012. His most recent (and arguably the largest) career achievement took place on May 15, 2021 in Singapore.
5. Margaret (Maggie) Benston
Maybe you've never heard of Maggie, but you'll want to! She was passionate about women's rights, super intelligent, and even has a building named after her. While at SFU, Maggie taught chemistry and computer science, and created the Women's Studies program. Although Maggie did not do her own schooling (PhD) at SFU, she's an integral part of the community and paved the way for many other young students, activists, and feminists. Read a longer bibliography of Maggie on this website.
Bonus Points:
6. Choi Woo-Shik
Okay, he doesn't really count since he dropped out after one year; however, he spent his one and only year of University at SFU, so that has to count for something, right? Maybe Simon Fraser shaped the young Korean-Canadian actor into playing main-character Ki-Woo in the Academy Award-winning movie, Parasite. Directed by Bong Joon Ho, the film was a masterpiece and won Best Picture in 2019. During his one year at SFU, Woo-Shik was working towards an arts degree. If anything, this only shows that you can achieve anything! Maybe you'll figure out your passion(s) at Simon Fraser!
Hopefully this list was interesting and maybe even inspiring! Regardless of what you choose to study and become involved in at Simon Fraser, know that there are countless options and opportunities for you to excel and find what you're really talented at or passionate about. We hope to see you on lists like this in the future; until then, you've got this! Best of luck!