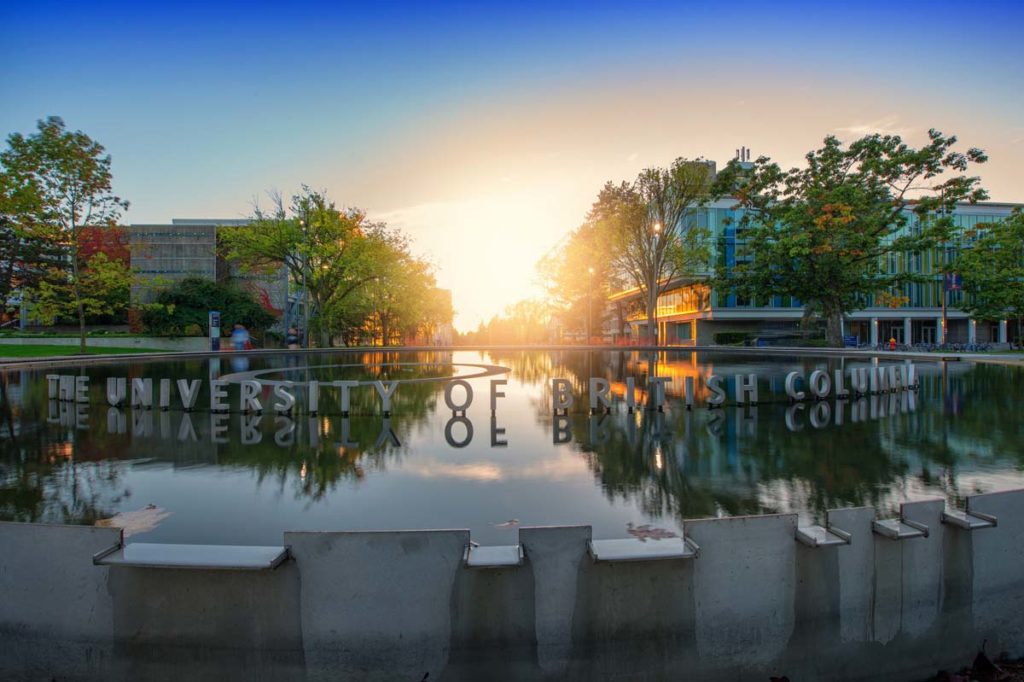 Every university has its tradition – whether that includes some conventional, quirky, or crazy ones. Since its establishment in 1908, UBC has had several traditions still intact today. All in all, these traditions contribute positively to UBC's community by fostering healthy relationships and connecting students, alumni, faculty, and staff at a greater scale. Whether you're an introvert or an extrovert, there will be a campus tradition worthy of your attention and participation!
Imagine UBC Pep Rally
Unlike a traditional class day, UBC replaces the first day of classes with Imagine Day – a back-to-school event where you get the opportunity to meet new people, learn club and volunteer opportunities, network with professors, and join the famous Pep Rally. While only being open to first-year students, the Pep Rally is the first and only time everyone from the first year gathers around at a single location. Students get to meet deans across every faculty, listen to an inspiring speech made by President Santa Ono and enjoy musical performances by talented upper-year students. After the Pep Rally, a student-led club festival is held for first-year students to discover many featured clubs, meet the executive team, and get a bunch of freebies!
If you are interested, check out this website for a virtual 2020 Imagine UBC Pep Rally video recording!
Welcome Back BBQ
What is more of a better way to start the school year than a barbeque party? UBC's Welcome Back BBQ usually takes place outside the Nest with a color-changing outdoor spotlight and stage. Not only can students listen live to amazing rappers and singers, such as previous lineups Lil Mosey and A$AP Ferg, but students can also enjoy some drinks from the 19+ beer garden, food trucks, and corporate game booths from dating-app Bumble and Victoria Secret's Pink. Overall, the Welcome Back BBQ is an event not to be missed as it's an amazing opportunity to celebrate the upcoming school year, with a setlist of amazing artists not every university can obtain.
If you are interested, check out this website for more information!
Homecoming
What is a university experience without watching a varsity sports competition? UBC's Homecoming brings generations of alumni and students together to celebrate UBC's rich history and achievements. With thousands of Thunderbird fans, students can cheer and support UBC's Thunderbirds football team, with the chance of meeting some of the athletes during the pep rally and the Great Thunderbird Trek across campus. During the pandemic, alongside the help of RBC Royal Bank, UBC celebrated Homecoming 2020 through the virtual arrangement of exciting online activities, such as Wine Virtual Tasting and Virtual Cooking classes.
If you are interested, check out this website for more information!
Storm the Wall
Since its launch in 1978 by former Director of Intramural Sports Nestor Korchinsky, Storm the Wall has become the biggest intramural event in North America. In teams consisting of 4 people, students across all year groups can participate and conquer a triathlon that includes swimming, sprinting, biking, and climbing over a 12-foot wall. In order to accommodate everyone's fitness capabilities, there is a race-style for everyone located in the main streets of campus- hence, students can choose to participate just-for-fun or for competition.
If you are interested, check out this website for more information!
Day of the Longboat
2019 marked the 30th anniversary of the famous UBC tradition- the Day of the Longboat, normally held in the stunning Jericho Beach. UBC students can participate in a 2-day event in a series of competitions and just-for-fun longboat canoe races while enjoying the stunning mixture of nature and urban views of Vancouver. Alumni, undergraduates, and graduate students are all encouraged to join and interact with one another as they celebrate the start of another festive school year. The best part is that normally a DJ will be playing music on the patio at the Galley restaurant. Therefore, even if you are not participating in the competition, you are more than welcome to watch the game and enjoy some music, drinks, and delicious meals from neighboring food trucks.
If you are interested, check out this website for more information!
Annual Snowball Fight
Yes, Vancouver's rapid frequency of snowfall during the winter season can be unbearable and daunting. However, this does not necessarily mean that UBC does not offer fun winter activities. UBC's Annual Snowball Fight frequently occurs in the Main Mall, between the Sauder School of Business and Chemistry Buildings, with the goal to gather students and de-stress from midterms. Within 15 minutes, the largest campus-wide snowball fight in Vancouver is held with over 100 student attendees.
If you are interested, check out this website for more information!