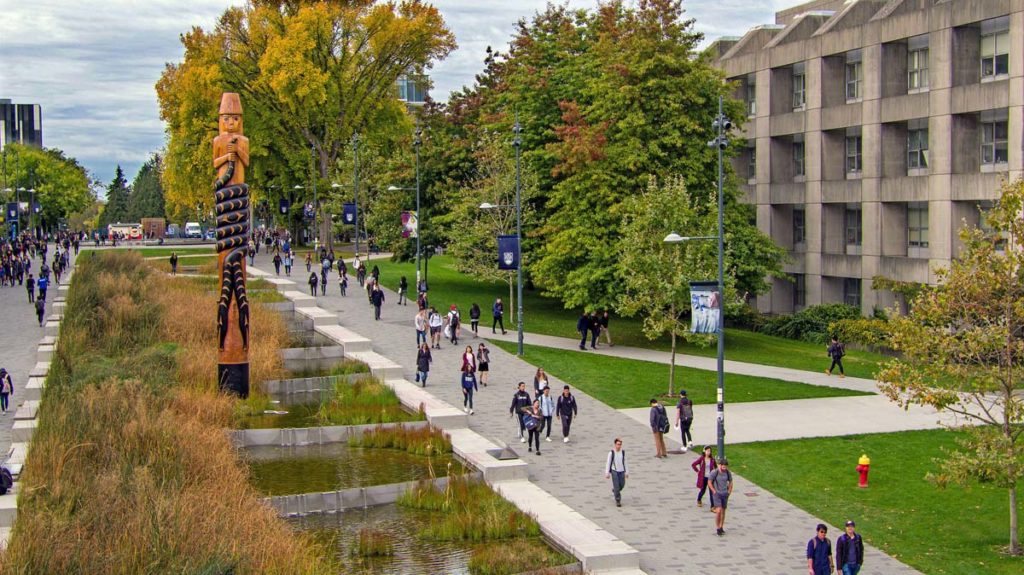 The University of British Columbia is consistently ranked amongst the top 20 public universities across the globe. One of the reasons behind this esteemed reputation is the school's provision of resources and services to aid their students' social and academic experiences and adjustment into the school's community. From professional academic advising to reliable campus security, UBC is a place that provides academic excellence and values students' well-being.
Academic Advising
Are you worried about midterm season, exam preparation, major requirements, and/or graduation application? Contacting an academic advisor within your faculty provides students access to professional programs and services to support them in making informed decisions about navigating their degrees. Some of the expansive topics discussed include degree planning, course registration, transfer credits, and much more. While their offices tend to get busy during the beginning of a new term, drop-in one-on-one sessions are available!
If you are interested, check out this website for more information!
Chapmans Learning Commons
University courses consist of a hefty amount of readings and research papers. Located in the Irving K. Barber Learning Centre, the Chapmans Learning Commons supply students with academic support through citation checkers, writing help, and developing healthy study habits. With the expected amount of presentations to accomplish, the Chapmans Learning Commons also aids students in providing supplementary electronic equipment, such as laptop chargers and HDMI cords. If they are unable to locate a printer at your home or dormitory, students can utilize their printers and scanners, in which the payments are easily accessible through UBC's Student IDs.
A new feature entitled "Profs-in-Spaces" was recently offered for students, which is a perfect opportunity for UBC peers to connect with professors in a less formal environment.
If you are interested, check out this website for more information!
Campus Security
As a first-year student, the large environment and crowds of UBC can be overwhelming. With the help and services of Campus Security, UBC is considered one of the safest university environments in the world. Through the school's commitment to providing a respectful and inclusive atmosphere, Campus Security is known for its two most distinctive services: Blue Phones and the common lost-and-found. Blue Phones are located around the campus for students to connect to Security Dispatchers 24/7 in case of emergencies. One of the features Blue Phones offer is Safewalk, in which students can contact an escort to walk alongside on their way back to the dormitory from 2:00 AM and onwards. Around campuses during this time are N17 shuttle buses meant for the convenience of students who live farther away on campus.
If you are interested, check out this website for more information!
Student Health Service
Alongside UBC's Health and Dental Plan, the Student Health Service offers on-campus health resources and medical clinic treatments. All students need to is connect to a health professional. With appointments strictly confidential for students' privacy, professional health experts provide students with a diverse range of services, including the treatment of wounds, allergy care, and so on! In addition, if students have any inquiries about prevention during the COVID-19 outbreak, do not hesitate to book a virtual appointment by contacting the department.
If you are interested, check out this website for more information!
Wellness Center
As a responsible post-secondary institution, UBC understands the importance of mental health and self-care, which includes taking the time to prioritize psychological well-being and committing to regular mental and physical exercise. UBC hires both professional and student Wellness Peers each year. Students just need to book an appointment in order to gain access to specially trained therapy sessions. From topics on relationships and stress to drug abuse, the Wellness Peers can cover a wide range of topics. With the mind, body, and spirit acting as one entity, UBC aims to spread overall awareness of utilizing health and wellness to achieve personal and academic goals.
If you are interested, check out this website for more information!
Alumni UBC
Alongside their 325,000 alumni connections, Alumni UBC is UBC's official alumni association, with the mission to foster and enhance connections between alumni worldwide and current UBC undergraduates, graduates, and staff. As an independent body, the Association organizes periodic reunions with social and professional activities while constantly updating the newsletter, The Chronicle, to feature UBC's achievements- as an educational institution and harmonious community. Since its establishment, the Association has been committed to hosting fundraising activities to finance the Alumni Annual Giving campaigns and various scholarships and bursaries.
If you are interested, check out this website for more information!