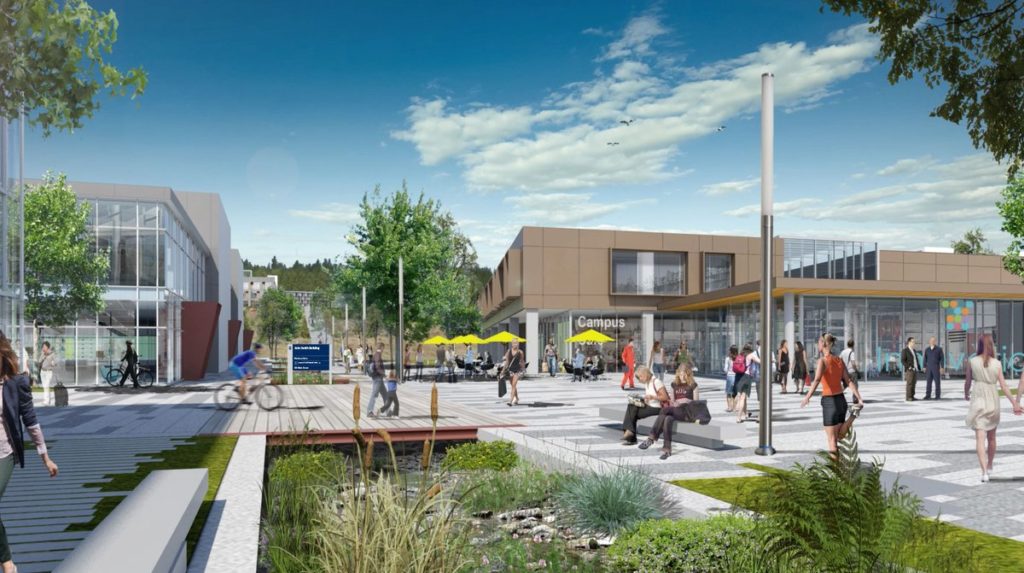 UBC Okanagan offers a wide range of programs to accommodate every students' interests, ambitions, and career prospects. Each undergraduate degree is unique in its courses, grades, and whether the student decides to combine majors or pursue a minor. With most majors in UBC Okanagan not having to be declared by the end of the first or second year, this gives much time to dive into their interests and develop their passions under the Faculty of Arts, Engineer, Management much more. Luckily, to make it easier for you, we have curated a list of some of the top programs at UBC Okanagan!
Art history and visual culture involve the practice of creating illustrations and graphics while analyzing complex visual artifacts. The integrated majority explores various global perspectives in study arts- with case studies on Africa, South Asia, Europe, the Americas, and much more! After years of training in the visual arts, students will develop critical analysis and imaginative intellect in creating and criticizing diverse forms of arts, including contemporary pop culture, architectural pieces, everyday craftsmanship, and much more.
Students need to learn vital business components for aspiring entrepreneurs and managers, such as accounting, finance, human resources, marketing, and supply chain management. UBC Okanagan Faculty of Management adopts a cross-disciplinary approach to teaching students essential business skills by providing assignments and projects that focus on intensive collaboration, teamwork, and critical thinking. Moreover, management students can gain real-world corporate experiences through the Co-op program, allowing students to work full-time for a maximum of three terms while earning academic credits.
UBC Okanagan's Human Kinetics program is divided into two streams: clinical exercise physiology and health promotion. The clinical exercise physiology concentration focuses on how exercise and fitness relate to developing treatment towards diseases, fatigue, and disabilities. Students will have to undergo courses that discuss activity education, chronic disease recovery, and patient rehabilitation. On the other hand, students who choose the health promotion concentration focus on examining society's promotion of nutrition and exercise programs. Through various research, students will understand how an active lifestyle can benefit different types of individuals and communities.
UBC Okanagan's International Relations program incorporates an interdisciplinary approach by making students take courses from History, Political Science, Economics, and much more! Students will gain the necessary skills to critically assess the dynamics of international politics, globalization's impacts on different social groups, and issues in international security. Some of the topics discussed include the rise of women as political actors across governmental institutions.
By studying mechanical engineering, you can build solutions to various problems and improve technological processes and efficiencies across different industries. In UBC Okanagan, mechanical engineering majors investigate important and practical ways of creating and improving engineering principles into design, analysis, and manufacturing. Specific modern industries will be investigated, such as biomedical, mechatronics, and aircraft.
While there is a huge discrepancy in the demand and supply for data scientists, many industries often scout for data scientists to help them make smarter decisions and create better and efficient products. A driving force fuels the 21st century to create powerful machines whose primary language is data. With UBC Okanagan seeing the importance of promoting data science, students will have to take several across Statistics and Computer Science. By the end of the program, data science majors can formulate relevant questions and answers based on data and code such data effectively.
UBCs openness to spreading awareness of Indigenous people's culture and language aims to strengthen efforts to foster the relationship between different Indigenous groups and mainstream Canada. With UBC Okanagan located in the traditional, ancestral and unceded territory of the Syilx peoples, the university needs to rebuild the relationships and treatment towards Indigenous communities. Indigenous studies teach Ingienous perspectives, governmental structure, economic beliefs, the justice system, land claims, and traditional ecological knowledge within the program's interdisciplinary approach. Students who normally pursue this education path intend to pursue a career in the government or Aboriginal Peoples organizations.
Economics is closely linked to political views and decisions- thus, philosophy, politics, and economics have a complex intertwined relationship within scholarly studies. Students study a wide variety of courses covering diverse societal perspectives, Canadian public policy, and differences within countries' cultural thinking and political and economic systems. This unique program is perfect for those who wish to work in law, commerce, education, public administration, and journalism.
How to Get into UBC Okanagan?
After reading all of these amazing programs, you must consider admission requirements to get into UBC Okanagan. Do not worry! We have curated a summary of what you need to accomplish in order to gain admission.
If you already know which academic field you want to pursue, you can choose your Grade 11 and Grade 12 courses accordingly to increase your chances of admission.
Once you begin the UBC Okanagan's application, select your first and second choice of degree.
Show proof of evidence of your demonstration of a minimum English level through a degree from secondary or post-secondary education in an English-speaking institution or TOEFL exam score.
Complete you Personal Profile- a set of essay that demonstrates your leadership experiences and live achievements
Submit your grades
Once the application has been submitted, patiently wait for UBC Okanagan's admission requirements to arrive on the application portal.
If you are interested, this website demonstrates more information about the application process.