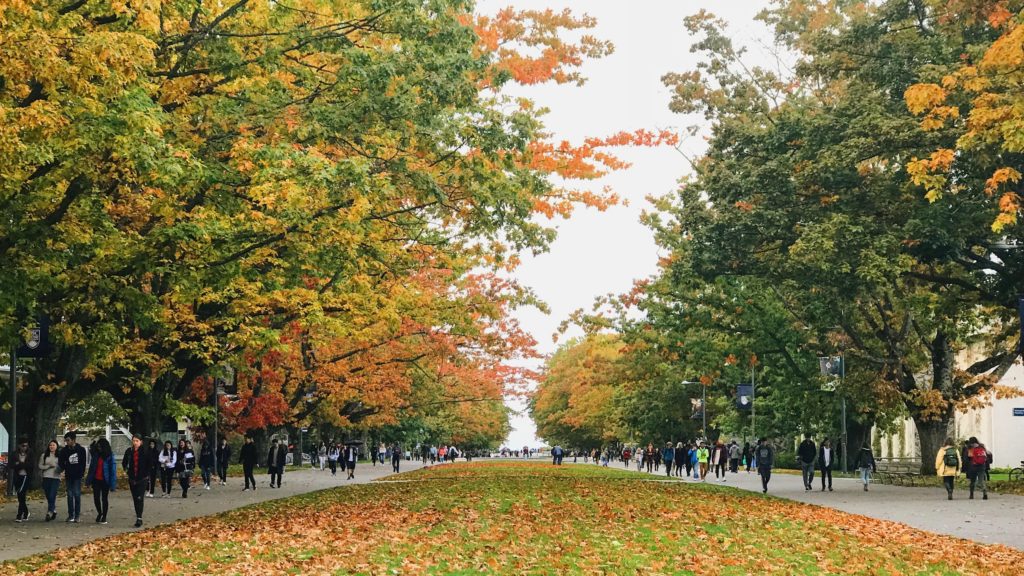 Participating in different university clubs allows you to connect with diverse individuals, develop communication and leadership skills, and create a long-term impact in the school's community. University clubs also offer a range of perks, including networking events with industry professionals, free merchandise, and discounts from sponsored business organizations. Some incoming or current first-year students hesitate on their chances of getting into the executive team of the club; however, this is a matter no need to fret about. Clubs in UBC Vancouver are open to inviting new members across all year groups. Upon entering university, it is vital to research clubs that spark interest and look for new members. To make it easier for you, we have collated a list of a few of the most notable clubs at UBC.
Undergraduate Student Societies
Within the several faculties at UBC Vancouver, each faculty has its student society to handle faculty-specific promotions and events. This includes the Arts Undergraduate Society (AUS), Commerce Undergraduate Society (CUS), Science Undergraduate Society (SUS), Engineering Undergraduate Society (EUS), and more! Each student society is constantly recruiting student volunteers and council executives across the summer, spring, and fall term alongside an elected executive team. Each member helps with providing promotional tactics to represent the represented faculty as a unified student body and creating events, ranging from large-scale events to small-scale social hangouts.
Volunteering Opportunities
The Ubyssey
The Ubyssey is UBC's official student newspaper that discusses culture stories, sports achievements, and school events. Student volunteers are welcomed to submit an essay or article if they wish to be published on Ubyssey's blog or editorial magazine.
If you are interested, check out this website for more information!
Agora Cafe
Located in the basement of the H.R. MacMillan Building, Agora cafe is a non-profit organization aiming to provide affordable health and organic food to students and faculty members. Student volunteers largely manage the cafe; hence, the Faculty of Land and Food systems have provided a unique opportunity to train students in foodservice and business management. With UBC recognized for its sustainability initiative, participating in Agora Cafe can help promote UBC's sustainability, ecological strategy, and corporate social responsibility.
If you are interested, check out this website for more information!
Imagine Day Orientation Leaders
Imagine Day UBC guides a small group, helps new students settle into UBC's vibrant community, and allows them to meet new friends and connect with professors. The Imagine Day Orientation Leaders play an important role in communicating with new students, preparing them to achieve their goals, and providing peer support in their transition to university life. One of the biggest benefits of applying for this volunteer position is students' professional development and role model experience.
If you are interested, check out this website for more information!
Student-Run Clubs
Young Women in Business (YWiB)
The overall mission of UBC's Young Women in Business is to empower corporate women leaders around the world. Through networking events with highly-acclaimed companies and influential female industry leaders, such as Lulumen, Royal Bank of Canada, and Indigo, club members benefit from wider connections and potential career opportunities. Not only does the club offer a series of networking and mentorship opportunities, but the executive team also holds several crafting activities on professional development, such as goal-setting poster-making, to create the perfect start to the school term.
If you are interested, check out this website for more information!
UBC Pilates Club
Pilates trains the body to improve flexibility and increase muscle strength and tone. While professional classes outside campus can be costly, luckily, UBC Pilates Club provides affordable packages with student instructors. Alongside the aim to foster a physically active and healthy community in UBC, the club promotes mental well-being and ways to reduce academic stress through fun pilates classes, such as a Taylor Swift-themed pilates class.
If you are interested, check out this website for more information!
AIESEC UBC
AIESEC is an international platform for young individuals to enter into impactful professional and volunteering experiences to explore and develop their leadership potential. Since its establishment in 1948, AIESEC has positively contributed to more than a million students' career development through international internships around Argentina, Greece, India, Ghana, and much more!
If you are interested, check out this website for more information!
UBC Food Society
How does embarking on a food trip and meeting fellow students who share the same love for food sound like? UBC's Food Society was founded in 2006 to spread food knowledge by hosting eating competitions and food trips around Vancouver. Previous food trips included famous restaurants and dessert places, such as Seven-Twenty Sweets, etc., Popina, Lucky's Doughnuts, Marutama Ramen, and many more. The best part is that club membership includes an abundance of discounts from associated restaurant sponsorships.
If you are interested, check out this website for more information!