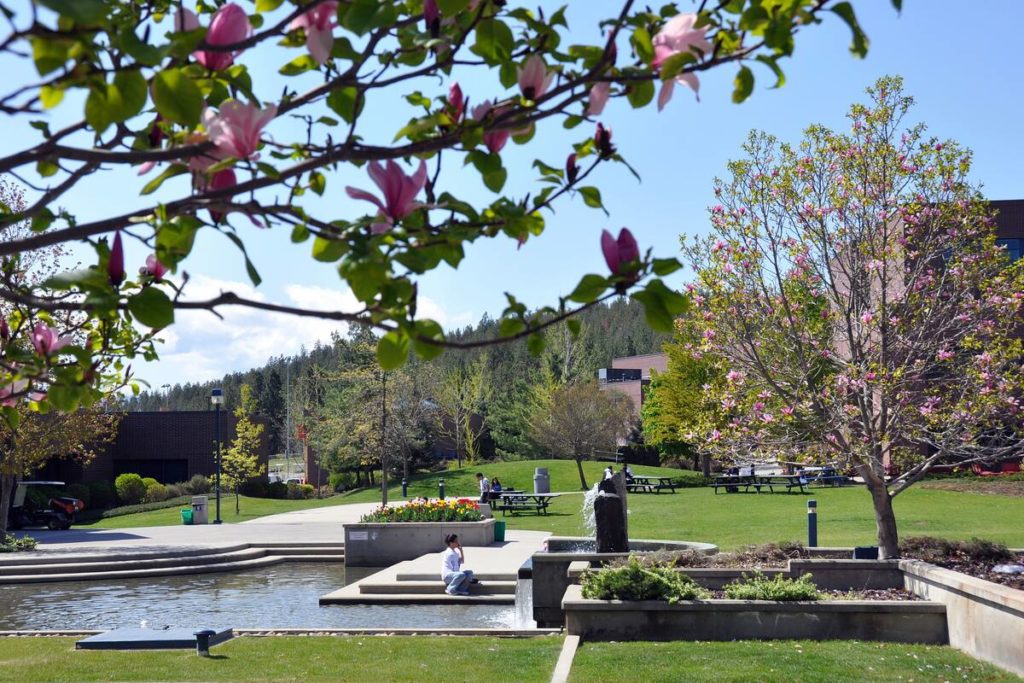 Joining clubs and student organizations is a great way to meet new students, pursue career developments, and join networking opportunities. The skills that can be developed include teamwork, time management, communication, and leadership skills, which are all beneficial when embarking into the real world. By looking through UBC Okanagan's club portal, you can find an extensive list of clubs that fit any interests or hobbies. While often college stress from midterms, assignments, and exams can be overwhelming, devoting time to organizing events and socializing with friends that sparks similar interests is essential in promoting personal well-being. Most importantly, club participation is a great way to build your resume and show employers that you are versatile in adapting to different teams and have leadership experiences from community activities.
Student Union Okanagan
The Student Union Okanagan (SUO) is a committee that strives to enhance a student's social and academic experience by increasing their accessibility to the most incredible resources for personal development. In order to take advantage of students' different passions, the purpose of the variety of clubs and organizations offered is to "facilitate the discovery, pursuit, and sharing of those passions."
Overall, there are two types of student associations: course unions and clubs. Course unions are handled and managed by students to plan social activities related to the faculty's field of study. Students join these committees to pursue and rediscover their passions associated with the academic degree they are currently pursuing. On the other hand, clubs include a wide range including, social and leisure activities, professional development, and volunteering opportunities with non-profit organizations. Some students may be overwhelmed with academic stress, especially during midterm and finals season; hence, clubs are an excellent way for students to discover and share their passions outside their academic field- making clubs not restricted to different faculties.
Example of Clubs at UBC Okanagan
UNICEF
The UNICEF club aims to provide and share educational programs and advocacy work in order for undergraduate students to raise funds to improve the lives of millions of children across more than 190 countries. Therefore, the Kelowna chapter of UNICEF constantly hosts fundraising events, both on and off-campus, to fulfill the potential of disadvantaged children and raise awareness of limited societal rights. Previous events included a walk-a-thon t-shirt sale, Zumba classes, pumpkin carving, which are all perfect events to attend and hang out with friends.
If you are interested, check out this website for more information!
Video Game Development Club
With the rise of video game playing during the COVID-19 pandemic, there is a significant drive to connect with other people who share the same interests in video game playing, development, and programming. UBC Okanagan Video Game Development hosts workshops to attract and educate not only video game developers but also students who are interested in graphic design, animation, user interfaces, music, storytelling, and physics engine.
If you are interested, check out this website for more information!
Relay for Life Club
During UBC Okanagan's in-person academic year, the Relay for Life club hosted an 8-hour fundraising walkathon to promote cancer awareness and encourage student participation, in which all proceeds were sent to the Canadian Cancer Society (CSS). With several more fundraising events hosted throughout the year, joining the Relay for Life Club is a great way to be involved in greater Kelowna's community and develop necessary professional skills, such as communication, event planning, and team building.
If you are interested, check out this website for more information!
Photography Association
When living in a city with one of the best natural views in Canada, it is definitely difficult to resist taking a photo. UBC Okanagan's Photography Association aims to bring photographers of various skills to learn and grow together. Through hosting tutorials, photoshoots, and contests, students can connect, have their works featured, and gain career opportunities related to photography.
If you are interested, check out this website for more information!
Enactus UBCO
Enactus is a global non-profit club that brings together student business leaders committed to transforming lives through entrepreneurial actions. Students are trained to see opportunities arising from problems and creating solutions to benefit the greater community. Through participating in leadership training conferences, club members have access to a wide range of professional development events in which they can network with business leaders and corporate groups.
If you are interested, check out this website for more information!
Varsity Outdoor Club Okanagan
The Varsity Outdoor Club Okanagan (VOCO) is a club that focuses on outdoor activities, environmental education, and social networking. Students who are interested in outdoor education and respect the environment are perfect for this club. The club runs several outdoor events such as day trips to go climbing and skiing and hosts safety workshops related to Avalanche Safety Training and Wilderness First Aid.
If you are interested, check out this website for more information!