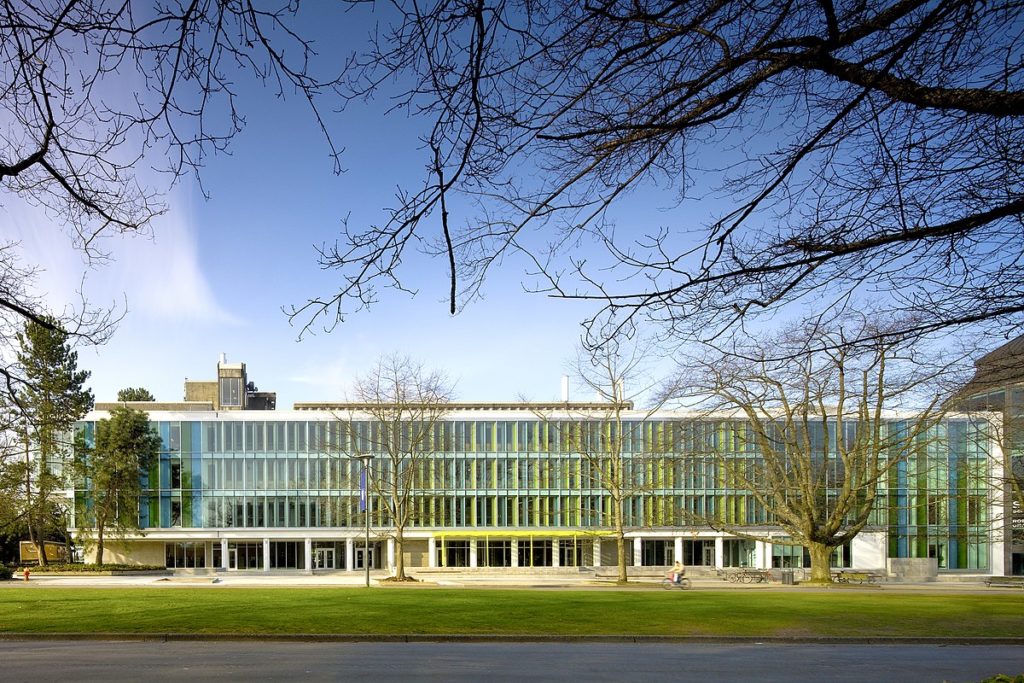 With its breathtaking views and lively streets, Vancouver frequently ranks highly as one of the most liveable cities in the world. In order to fully immerse yourself in the campus, UBC highly encourages students, especially first-years, to live in one of the many dormitory buildings offered. Not only is it beneficial in regards to living close to classrooms, but students can gain access to a supportive community, easily meet new friends, and enjoy the wide range of dining halls. Moreover, UBC's dormitories are incredibly safe, as they are all run and managed by a professional team, UBC security, and students' residential advisors. Compared to the price of rent in-campus and out-campus apartments, living in dorms is budget-friendly. Therefore, students need to complete dormitory application forms before the waitlists get tremendously long.
First-Year Dorms
There are three first-year residences at UBC: Totem Park, Place Vanier, and Orchard Commons. If an incoming first-year student meets all of the basic requirements, he/she is immediately guaranteed amongst one of the three dormitory buildings.
Totem Park ($475-$965/ month)
With UBC Vancouver being located on the traditional, ancestral, and unceded territory of the Musqueam people, it is important that each house at Totem park is named to honor the different Indigenous communities in British Columbia. Totem Park offers single rooms and double bedrooms, with around 25-30 residents living on one floor with semi-private or communal bathrooms. Therefore, some house posts are easily spottable when walking around nine buildings. Alongside a massive sports field, Totem Park offers a welcoming cafeteria that offers several types of cuisines, from Western to Asian dishes. In addition, there are several communal study spaces offered, which makes the dormitory a perfect environment to make new friends.
If you are interested, check out this website for more information!
Place Vanier ($681-$863/ month)
Among the first-year dormitories, Place Vanier remains closest in proximity to famous UBC hangout places, such as Wreck Beach and the Nest. While consisting of 12 houses, Place Vanier's houses vary male to female-only floors and fully-mixed floors. In addition, there are several accessible facilities available for students, including a dining hall, lounge with TV and kitchen, dining room, convenience store, tennis court, and fitness room.
If you are interested, check out this website for more information!
Orchard Commons ($820-$1090/ month)
Orchard Commons is one of UBC's newest residences, with two houses connected and filled with lush plants covering the exterior. With mixed-gender floors and 1,078 beds across both houses, study and hangout lounges are located on interconnected floors, where students can enjoy amazing mountain and ocean views. The lobby is also the home of a reliable lost-and-found service, study-office spaces, and Vantage College- a department that offers an 11-month program for international students in need of greater development in their English proficiency.
If you are interested, check out this website for more information!
Upper-Year Dorms
Marine Drive ($965-$1,430/ month)
Marine Drive is known for its shared four-room apartments, in which upper-year students can easily foster meaningful connections with their dorm and floormates. The suites are designed for students to gain the luxury of privacy while enjoying spectacular views of Vancouver's natural scenery. Moreover, the common lounge provides spacious study lounges and gyms for students to host communal hangouts and encourage an active lifestyle.
If you are interested, check out this website for more information!
Ponderosa Commons ($982 – $1, 339/ month)
With its stunning white and minimalist architectural concept, Ponderosa Commons is one of the top dormitory buildings and a vibrant top hub to connect with friends and students. Through its unique sustainability features, a sense of calmness and tranquility ignites when living in one of the differing types of rooms, including studios, two bedrooms, and four-bedroom apartment-style units. The famous pizzeria, Mercante, and grocery store Harvest are stocked with delicious ready-made meals to make it easier between students' busy schedules.
If you are interested, check out this website for more information!
UBC Exchange ($744-$1,504/ month)
UBC Exchange is UBC's dormitory and is home to over 650 students. While taking advantage of its proximity to UBC Nest, Life Building, Aquatic Centre, Bus Exchange, most UBC students all hope to gain the chance to live at Exchange. Similar to Ponderosa Commons, UBC Exchange incorporates sustainability approaches to promote environmental preservation. However, the buildings offer a wider range of rooms, including studios, one-bedroom suites, two-bedroom suites, four-bedroom suites, and new nano suites and townhouses (including two single bedrooms).
If you are interested, check out this website for more information!